Cryptocurrencies are the latest evolution of value, and bitcoin is dominant. Thousands of years of shifting representations of currency have led us to this point by way of bartering, gold and beyond. And now, 12 years since bitcoin's inception, the trust in bitcoin as an alternative store of value is only growing.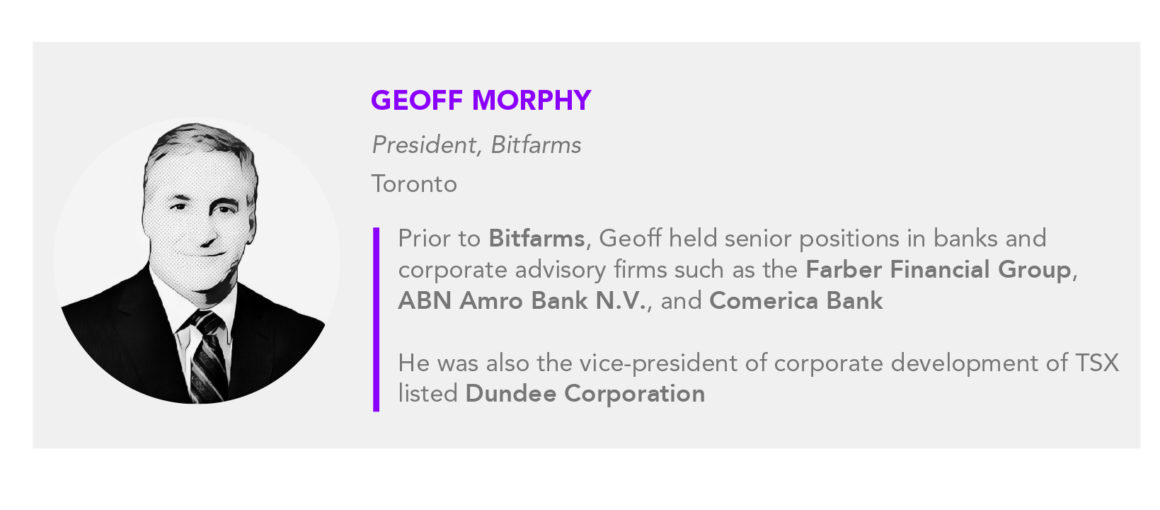 The more that people perceive that their assets, particularly their liquid assets such as fiat currencies are eroding in value, the more they will look for alternatives. We saw the trust in bitcoin growing as the price reached an all-time high this January.
Bitcoin prices reached another all-time high yesterday with the news of Tesla adopting bitcoin as a long-term value asset of choice and deliberate corporate strategy, and surged yet again today to US$47,726 as of publishing time. It is telling that a company like Tesla — an electric car company — would choose to invest US$1.5 billion in bitcoin over new production facilities. But Tesla's bitcoin buy-in is actually just the latest in a series of landmarks showing that the trust and confidence in bitcoin are building, as more and more people, institutions and governments are recognizing it as a reliable alternative store of value.
Consumers seek alternatives when it comes to investing
Today, individuals as well as financial institutions are offered highly sophisticated and technical options that present an alternative to traditional currencies and other investments. Traditional fiat and investments, now more than ever, are vulnerable to inflation and devaluation.
Bitcoin offers an alternative that goes beyond the current limitations of fiat: being able to be your own banker is a full evolution from the origin of bartering. Bitcoin is not only an alternative to investing, but it brings autonomy back to the individual by owning and being able to control how and with whom they want to transact.
What does the Tesla-driven bitcoin ATH indicate for bitcoin's future?
It is very important to be able to stop and balance the difference between bitcoin's previous all-times highs and this one. Thirty-six months of maturation and construction passed since bitcoin's first significant ATH in 2017. But shortly after, almost all initial coin offerings (ICOs) failed and very few companies stood firm. The only companies that succeeded were those who wanted to seriously build their long-term business models.
See related article: Bitcoin prices skyrocket after Elon Musk's Tesla reveals $1.5 billion BTC buy
Since then, this space has increasingly professionalized. Right now the cryptocurrency industry can be compared to the internet in 1999. Institutional investors are slowly beginning to take their positions, and regulation is vital for this size and quality of capital to begin to flow towards bitcoin as a reserve of true value.
2020: a pivotal year for bitcoin
2020 will be remembered as a pivotal year for bitcoin. Apart from notable events like the bitcoin halving last May, mainstream institutions like PayPal and Square began embracing digital currencies and accepting them as a form of payment.
With its 361 million user base, Paypal presents a huge opportunity for first-time crypto users to buy and spend bitcoin and other major cryptocurrencies through Paypal's platform. But even more importantly, Paypal is planning to make bitcoin and cryptocurrency usable as a payment method to PayPal's 26 million merchant accounts. This is a big deal for bitcoin and for cryptocurrency as an industry.
See related article: As bitcoin hovers near all-time highs, what does it mean for investors?
The onset of Covid-19 and a global pandemic also unmasked the reality of how governments solve fiscal deficit problems. Will the U.S dollar bill have the same purchasing power today and a year from now? The shift in institutional and corporate money — with Tesla as the latest example — pushing bitcoin to ever higher ATHs indicates that bitcoin is here to stay as a store of value.
What will happen to bitcoin in 2021?
Tesla's belief in bitcoin — disclosed yesterday via the company's SEC filing — created a BTC trading frenzy. The market is responding, but if you look at bitcoin's 30-day moving average, prices were already hovering around its previous all-time highs.
Will bitcoin hit US$100,000 in 2021? It is a possibility, but more important than the price, expect to see more and more traditional financial institutions acknowledge bitcoin as a reliable, safe and excellent way to store wealth. Widespread implementation of anti-money-laundering (AML) and know-your-customer (KYC) rules and policies will reduce the negative stigma related to cryptocurrencies and their previous associations with terrorist, criminal or other illicit activities. Expect to continue to see mainstream and institutional adoption as new, better and safer methods to purchase and store bitcoin emerge.
Bitcoin started 2020 around US$7,000, with a global hash rate just under 100 EH/s. At the time of this publishing, bitcoin prices are now nearly seven times higher, with the hash rate cruising around 159 EH/s. Bitcoin's fundamentals continue to grow stronger, and this trend will carry us through 2021 and beyond.