A major crypto art exhibition, featuring works from pioneering crypto art stars Beeple and Robert Alice, is kicking off today in Beijing. 
The exhibition, "Virtual Niche — Have you ever seen memes in the mirror?" is not the first crypto-related art exhibition in China, but it is the first major show to which visitors can buy tickets to see the crypto art in person. Held at art gallery UCCA Lab, the show will feature works including 20 images from Beeple's $69 million blockbuster, "Everydays  —  The 2020 Collection," which will make their debut in China.
The exhibition is hosted and curated by BlockCreateArt (BCA), China's first crypto art brand, and is co-hosted by crypto venture-capital firm Digital Finance Group and Winkrypto, a crypto marketing group. It will be on view in Beijing for 10 days from today until April 4, and then continue its tour in Shanghai for three days from April 9 to 11.
"Virtual Niche" aims to showcase artists who use blockchain technology as a medium for creating dialogue and connection between the institutional art world and the crypto community. The most eye-catching works include images from Beeple's non-fungible token collage "Everydays," such as  "Home Planet," "Mario 2020," and "I Miss People," as well as Robert Alice's "Portraits of a Mind," the first-ever blockchain artwork sold by Christie's auction house. Most of the crypto artworks are displayed on screens, but there are also artists using virtual-reality  equipment and light design.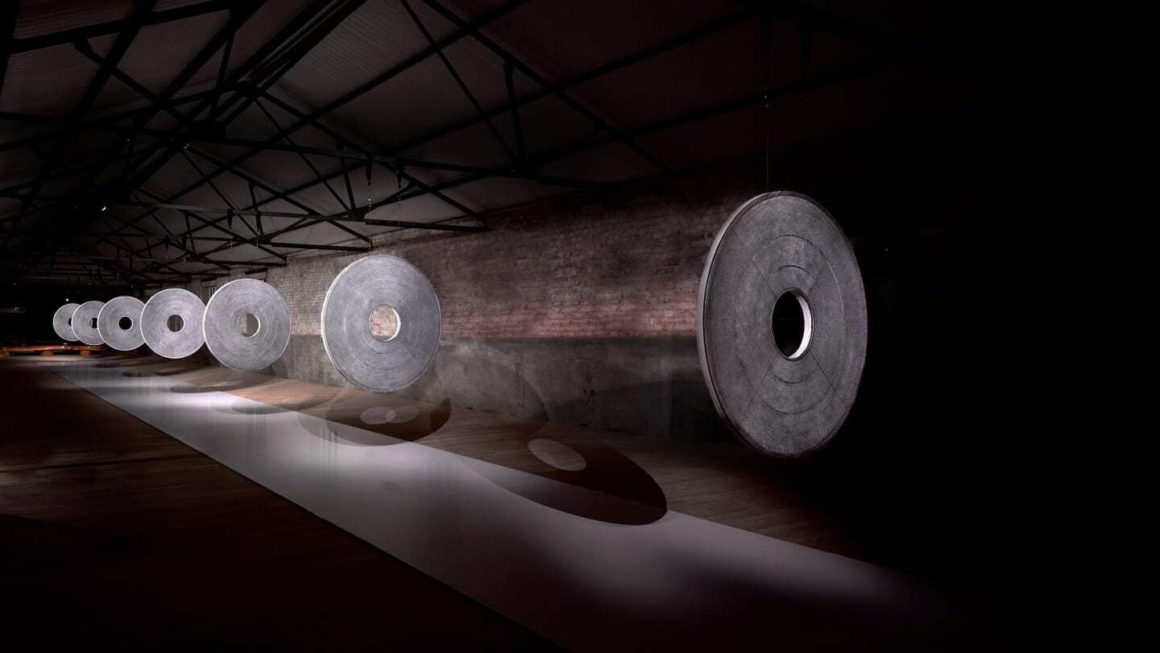 "BCA hopes to close the distance between the crypto-art ecosystem and the Chinese public through the exhibition," said Sun Bohan, founder of BlockCreateArt and curator of the show, in an interview with Forkast.News.
See related article: Bitcoin-inspired art 'Portraits of a Mind' debuts at Christie's New York
"People can see another value of blockchain technology besides financial investment," Sun said. "BCA hopes to introduce the public to crypto art and its value through this exhibition. In the future, NFT can also be recognized by domestic capital."
Crypto art craze meets China's regulatory uncertainty
While non-fungible tokens has reached a new level of mania in the West — Twitter co-founder and CEO Jack Dorsey's first tweet sold for US$2.9 million as an NFT artwork earlier this week —  in China, NFTs have been regarded with greater caution as it remains in regulatory uncertainty.   
China has banned initial coin offerings and other token trades since 2017. And to fight money laundering and telecommunication fraud it has also cracked down and tightened regulations on cryptocurrency mining.
Despite the regulation uncertainty in China, many still believe that cryptocurrency is the wave of the future. According to Deloitte's 2020 Global Blockchain Report, 94% of mainland Chinese interviewees strongly or somewhat agree that digital assets will be an alternative to or replacement for fiat currencies in the next five to 10 years.
"Digital assets will certainly meet regulatory needs in the future, and businesses need to be prepared," Sun said.
See related article: Justin Sun: Next generation traders will prefer NFTs and DeFi
"China is still in the start-up phase, but with the popularization of national education on arts, science, and technology, NFT will break the perception gap between the public and works of art, NFT will be recognized by more and more people," Sun said. "To have a Chinese Beeple, China needs support from both the domestic market and NFT art collectors. Educating the public is the very first step."
Chinese artists in the show
In addition to the well-known western art in the show, works by Chinese artists ranging from professors at China's Central Academy of Fine Arts to the young and techno-art curious were also included.
Qiji Chen, 30, also known as Ellwood, is one of the Chinese artists in the show. Having majored in architecture design and fine art at the Maryland Institute College of Art,, Ellwood was interested in digital arts but began to explore it more seriously as a new language and tool for self-reflection after noticing the emergence of NFT art.
See related article: NFT mania: Are blockchain art and NBA crypto collectibles a fad or the future?
Ellwood belongs to Generation Z and as a digital native, he told Forkast.News that "internet virtual culture has already become part of my life." The immersive experience in a digital world that is full of screens, data, and the internet became the starting point of Ellwood's piece, "Matrix." It is an abstract self portrait, in which he has changed the color data of his eyes to terrain data.
As an artist, Ellwood is bullish about NFT and crypto art. "I believe that crypto art will help more cutting-edge digital arts and new media artists to come into the public view," he said.
"More art institutions and platforms combined with the internet will emerge, the influence of artworks will enhance and attract broader audiences, and then attract more capital to get involved in," Ellwood said. "Of course, artists can also get income directly from their works, so as to further create new works."