​​Fresh off a fundraise of US$135 million that made it the country's most valuable cryptocurrency exchange, CoinDCX wants to double down on compliance as India takes up the cudgels against the industry.
"I think it's not a question of 'if' but 'when' India will regulate crypto," CoinDCX's Sumit Gupta said in an exclusive interview. "Until that time, exchanges will continue to work on taking the industry forward, and educating the masses," the cofounder of the cryptocurrency trading platform last valued at US$2.15 billion told Forkast. "We have seen significant improvement in terms of the understanding within the government."
That understanding grew by leaps and bounds when the government recognized virtual digital assets, a good starting point for the industry, Gupta said.
"Now there are tax laws and two years back we were talking about a ban," Gupta told Forkast. "The way forward is quite promising and I believe that India will regulate crypto," he said.
India imposed a flat 30% tax on all crypto income from April 1. It will also impose a 1% tax deducted at source (TDS) on every transaction from July 1. Further, the government of India has clarified that losses made from one cryptocurrency cannot be used to offset against gains made elsewhere.
See related article: India's tax bogeyman is scaring off young crypto investors
That has led to a flight of cryptocurrency investors, and their capital, to friendlier jurisdictions.
"There is no denying that there are a lot of new Web 3.0 entrepreneurs who are evaluating shifting to other countries" with favorable regulations, Gupta said. "Because of the taxation, people either have moved or are thinking of moving to other crypto-friendly nations," he said. 
"I think it's unfortunate that because of this confusion we are not able to retain the Web3 talent pool in the country itself," Gupta lamented.
See related article: India's crypto brain drain may accelerate once again
"Anyone who wants to start a business should feel very comfortable, because when people are starting their businesses they want predictability," Gupta said. "They don't want uncertainty," he said. "And investors also look for the same thing — they want to invest in businesses, in geographies where there is certainty in terms of business operations," Gupta said, while adding that he was hopeful that the so-called brain drain will stop, if not reverse.
Gupta should know.
Focus on people and compliance
CoinDCX plans on spending part of its recent fundraise on hiring people.
India's first cryptocurrency unicorn plans to triple its employees by the end of the year from more than 400 now, Gupta said. "We believe that there are a lot of products that we want to build for the country and so we will continue to ramp up our product engineering team," he said.
CoinDCX will also step up hiring to improve its compliance processes, Gupta told Forkast.
"We are already the most-compliant (crypto) platform in the country," Gupta claimed. "Even if regulations are not there in this space, we are self-regulated and we follow all the norms in terms of AML and KYC," he said referring to anti-money laundering and know-your-customer norms. 
CoinDCX's focus on compliance comes with the industry under scrutiny in its home base of India. 
Lawmakers in the country with the ability to potentially influence regulations continue to view it as a speculative activity detrimental to society. Speaking to Forkast, a senior member of parliament from the ruling party said India needs to discourage people from investing in cryptocurrencies and digital assets.
See related article: India to make life hell for crypto investors: MP
"We will continue to hire more and more people on the compliance front, and have robust processes," Gupta said. "We already have done a lot of work, but we want to double down on that in the subsequent months."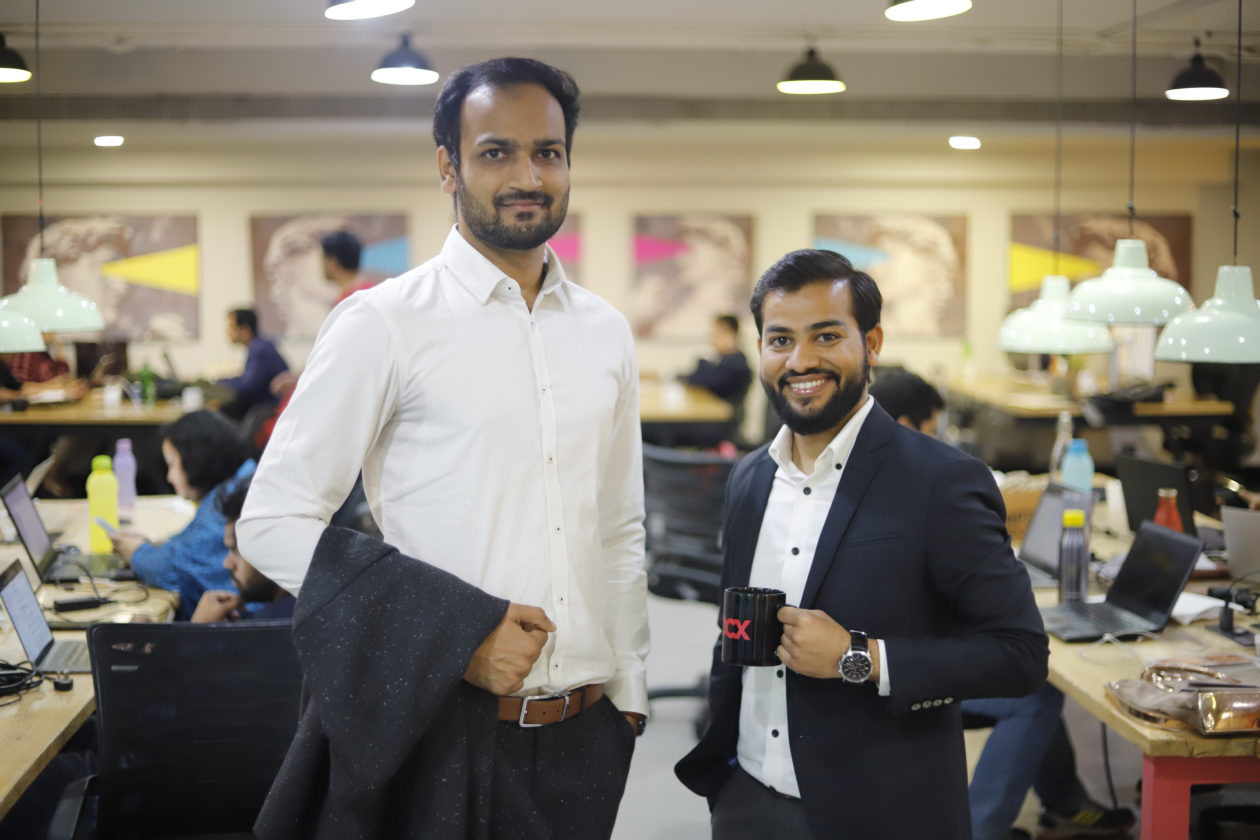 Drop in trading volumes
If that wasn't enough, India's tax on cryptocurrency trading that kicked in on April 1 has led to a sharp drop in trading volumes. CoinDCX witnessed about a 30% to 35% daily average drop in overall volumes this month over last, Gupta told Forkast. 
Putting it in context, Gupta said while the fall was relatively higher in India, the fall in prices had led to similar drops in trading volumes across the world.
"Globally, the volumes have dropped by 30%-40% or so, and that is the same number we have seen (in India)," Gupta said. "But I think these are temporary in nature," he added.
"As soon as we see some market movement or Bitcoin increasing in price, we will see an increase in volume," he opined.
Plans by India to introduce a factory-gates levy of 1% starting July is also putting off high-volume day traders, Gupta believes.
See related story: India tax breaks crypto's back
"I think a lot of high-volume traders are shying away from trading," said Gupta.
A slight drop in volumes by large and high-frequency traders — even if they make 10% of overall numbers — leads to an outsized impact on overall volumes, Gupta said. "But in terms of retail activity, people who are investing, that has not been affected," he added. "People are still investing and we are still seeing more and more users coming on to the platform and doing their crypto investments."
That will in turn help keep afloat cryptocurrency exchanges focusing on the Indian market, Gupta opined.
"For example, CoinDCX launched four years back, and volumes back then used to be less than a million dollars in 2018-19," around the time the Reserve Bank of India discouraged trading in the asset class, Gupta said. "Now our volumes are 40 to 50 times that."
What helps is that investors understand that these are temporary setbacks for a still-nascent industry that is poised to eventually thrive in India, Gupta opined.
Long-term hope for crypto in India
​​"A lot of people who are investing, like the hedge funds and investors, they know, it's not something they are doubtful about," Gupta told Forkast. "They know that in the long-term India is going to regulate crypto," he said. "It's not the first time, they have seen it shaping up in other countries as well — in the U.S. and the U.K., Singapore and Dubai, all of those progressive nations have come up with progressive regulations, and India is also going to follow a similar trend."
The long-term view was validated in the latest funding round for CoinDCX, Gupta said.
"They are very confident that India is actually going to rise and be a global leader in crypto and that is the reason why they have invested," he said. "They also understand that these short-term fluctuations will come and go, taxation is there and it's a positive sign overall."
With regard to the recent development of the National Payments Corporation of India (NPCI) discouraging the use of ubiquitous Unified Payments Interface (UPI) for financial transactions on crypto exchanges, Gupta said CoinDCX was working around it by enabling bank transfers.
See related article: India's crypto exchanges switch to P2P, bank transfers
Despite the recent brouhaha over India's apathy toward cryptocurrencies, Gupta remains optimistic. 
"In terms of people getting into crypto, I think that will continue to increase," despite the hit to overall volumes from large volume high-frequency trading falling off, Gupta said. "There are (already) so many people in crypto … I am seeing people getting more and more interested with the tax announcement."
However, sooner or later India will need to make up its mind on retaining its best resource — people, Gupta said.
"I think this entire industry runs on technology and India is a country which is full of engineers and developers — it's a technology powerhouse," Gupta said. "So if we are able to have those entrepreneurs/engineers build from India and serve the globe, then I think that's going to be a much better situation to be in."