The National Payments Corporation of India (NPCI) was caught between a rock and a hard place when Coinbase said its launch of cryptocurrency trading in the country was supported by the ubiquitous Unified Payments Interface (UPI), a person familiar with the matter told Forkast.
Support, explicit or otherwise, for cryptocurrencies put the government-backed developer of the instant real-time payment system in conflict with the stance taken by the Reserve Bank of India (RBI), a key founder. The central bank has called for an outright ban on the asset class in the country.
At the launch of services in India last week, Coinbase chief product officer Surojit Chatterjee demonstrated how Indians could use the UPI payments platform to quickly buy cryptocurrencies on Coinbase.
Show but don't tell
"We are going to ask you for your UPI information, you confirm that, you add your UPI ID and now you have connected your UPI ID with your Coinbase account," he said in a conference that was live streamed on YouTube. 
"You can buy as little as 100 rupees of Ethereum, you pay with UPI, you confirm the fees, etc., on the payment page, you have to confirm with UPI — it's just like buying anything (else) with UPI," Chatterjee said. "And that's it."
"Once the launch of Coinbase happened in India and they announced the usage of UPI as a payment option, NPCI realized it needed to put a clarification out there," the person familiar with the entity's thinking told Forkast. The person did not want to be named.
See related article: Coinbase's India launch hits road bump
"Hence the statement, because the governing body did not want people to be misled," the person said, referring to the press release by the NPCI which by itself was a departure from the norm.
NPCI's reaction is not entirely surprising.
The entity was created by the RBI and Indian Banks' Association (IBA) to build a "robust" payments and settlements infrastructure in India.
The NPCI said it "would like to clarify that we are not aware of any crypto exchange using UPI." It was referring to media reports that said the NPCI supported the purchasing of cryptocurrencies on Coinbase.
When you say nothing at all
It is highly unlikely that the NPCI wasn't aware of the end use given India's onerous know-your-customer rules, two people familiar with industry practices told Forkast.
Cryptocurrency exchanges set up affiliated local firms to apply for a payments processor license and onboard the UPI payments platform, the two sources said. 
India ranks alongside the U.S. when it comes to financial transparency and investor protection. The country also works closely with American agencies on anti-money laundering (AML) and anti-terrorism financing (ATF) activities.
See related article: Who'll blink first in India's crypto stand-off?
The reluctance to offer carte blanche to cryptocurrency trading emanates from RBI's continuing apprehensions over AML compliance, the head of the auditing and compliance practice for Asia at a Big Four accounting firm told Forkast.  
"It's a regulatory issue, and the RBI is in a better position to comment on it, and NPCI is bound by it," the person familiar with NPCI's thinking told Forkast.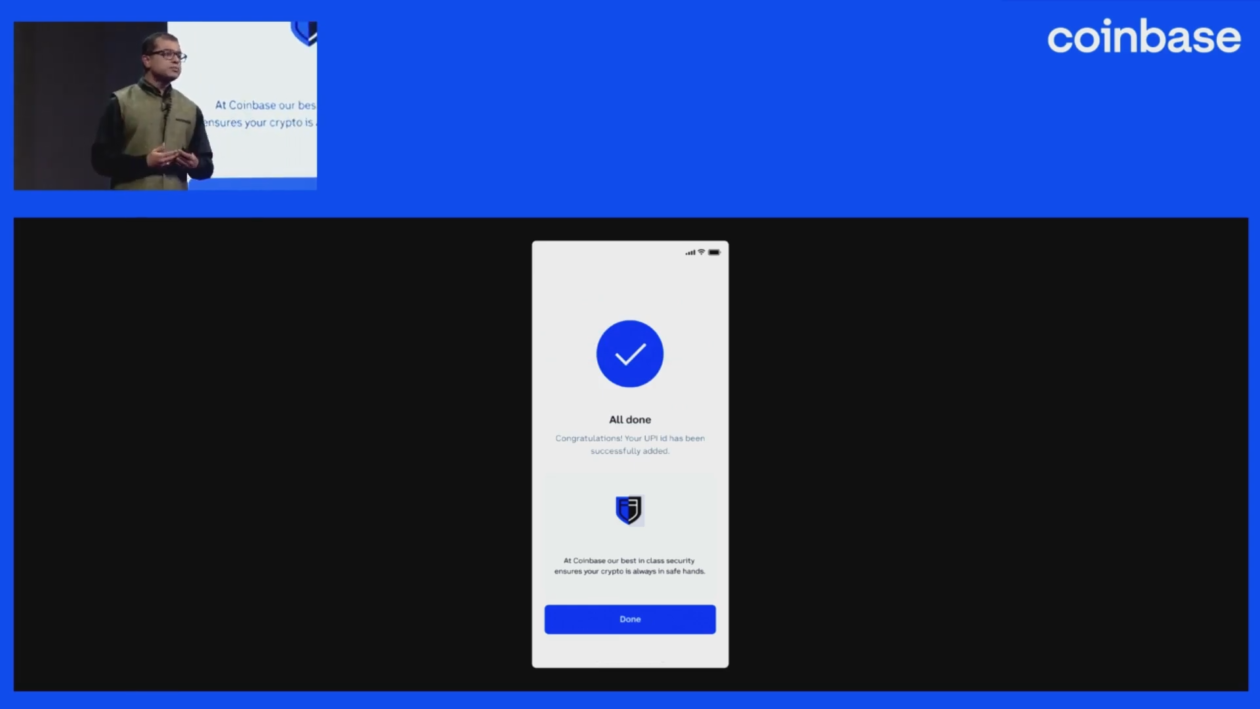 Following NPCI's distancing from Coinbase, CoinSwitch Kuber disabled all Indian rupee deposit services through the UPI as well as bank transfers through other payment mechanisms overseen by the RBI.
Meanwhile, MobiKwik, an Indian e-wallet provider, stopped allowing the use of its services to WazirX and CoinDCX. MobiKwik and CoinSwitch Kuber did not respond to a request for comment.
See related article: Indian e-wallet provider MobiKwik yanks crypto support
"Many crypto exchanges and payment gateways that may have been using UPI services disabled it after NPCI's statement as they do not want to get into a compliance-tussle with NPCI, which is a government organization," a person familiar with the matter told Forkast.
A cold shoulder
Offering cryptocurrency trading in India has become increasingly fraught following the government's increasingly hostile stance.
The country imposed a 30% flat tax on all gains made from cryptocurrencies from April 1, and plans to impose a 1% tax deducted at source on all trades. This has led to the biggest drop in trading volumes in years, research by Crebaco showed.
See related article: RBI is causing crypto hesitancy among Indian banks
In response, India's cryptocurrency traders and investors have been increasingly relocating to more favorable jurisdictions.
"The government's increasingly negative stance on cryptocurrencies is having some unfortunate, but expected, consequences," financial markets expert Pradeep Gooptu told Forkast.
"For the players as well as for the investors in the segment, the options and the opportunities for continuing in the cryptocurrency space are coming down sharply," he said.
"With the NPCI statement and with exchanges pulling out and disabling those transactions, the options and opportunities for both industry players as well as small investors is gradually shrinking," Gooptu added.