Bitcoin inched up in Monday afternoon trade in Asia and continued to hover around the US$29,000 mark. Ethereum and most other top 10 non-stablecoin cryptocurrencies by market capitalization were little changed, except Dogecoin and Solana. Most Asian stock markets fell on China's economic recovery concerns. U.S. stock futures dropped while European bourses traded mixed.
See related article: FTX founder Sam Bankman-Fried jailed for witness interference
Bitcoin prices may struggle until Sept.
Bitcoin inched up 0.04% in the last 24 hours to US$29,393 at 4 p.m. in Hong Kong, bringing its weekly gains to 1.24%, according to CoinMarketCap data. At the same time, the world's largest cryptocurrency's market capitalization dropped 0.03% to US$571.67 billion.
"Bitcoin prices have been pinned at US$29,000 for three weeks, refusing to decline, despite the correction in some large-cap technology stocks – Apple, Nvidia, and Microsoft," Markus Thielen, head of research and strategy at digital asset service platform Matrixport, said in an emailed statement on Thursday.
"Two significant catalysts are supporting Bitcoin and Ethereum prices into year-end: the potential SEC approval for a U.S.-listed physical Bitcoin ETF and Ethereum's EIP-4844 upgrade, which is expected in Q4 2023," Thielen added.
Ethereum, the second-largest cryptocurrency, dropped 0.02% to US$1,848 in the past 24 hours.
Ethereum's EIP-4844 upgrade, with the introduction of 'blobs' of data – a new transaction type – is expected to reduce transaction fees and increase transaction throughput.
In June, BlackRock and a number of major U.S. financial institutions filed applications with the U.S. Securities and Exchange Commission (SEC) to create spot Bitcoin ETFs. The SEC was expected to announce its decision on Ark Investment's spot Bitcoin ETF application on Aug. 13. However, the regulator said in a Friday filing that it will solicit public comment on the ETF proposal, effectively pushing back the deadline.
"More SEC responses will also be expected during the first week of September, when seven other Bitcoin ETF filings are required to receive a response from the SEC. The possibility is high that several Bitcoin ETFs would be approved in short order, igniting the next leg higher in Bitcoin prices as those ETF providers would spend considerable marketing expenses to draw in retail and institutional capital," Thielen added.
However, Bitcoin prices could decline by September to about US$26,000 to US$27,000 as the summer lull ends, Thielen cautioned, adding that this could be an attractive buying opportunity for the seasonal rally in the fourth quarter.
"Bitcoin prices would struggle until September before they start their ascent again. This is happening, and our inclination of being very cautious in managing our positions in the short term but we are eying another perfect buying opportunity to prepare for the year-end rally and the expectations for a strong 2024," he added.
Bitcoin's next halving event is expected in April 2024, when the amount of new Bitcoin issued is cut in half, increasing its scarcity and pushing up the token's price.
Dogecoin led losers in the past 24 hours, followed by Solana, although both posted gains on the week. Dogecoin lost 1.90% to US$0.07491 in the last 24 hours but gained 0.32% on the week. At the same time, Solana dropped 1.44% to US$24.39 while gaining 5.59% in the past seven days.
The total crypto market capitalization dropped 0.03% to US$1.17 trillion while market volume gained 47.04% to US$23.76 billion in the past 24 hours.
DeGods tops NFT collections after 'Season 3' launch
The main Forkast 500 NFT index fell 0.48% to 2,479.89 in 24 hours to 7.30 p.m. in Hong Kong, but has gained 0.71% in the past seven days.
Forkast's Ethereum NFT Index, and the indexes measuring the Polygon and Solana NFTs all declined.
Total NFT sales volumes gained 1.45% to US$14,492,874 in the past 24 hours, according to data from CryptoSlam.
Sales volumes on Ethereum, the largest NFT network, rose 5.51% to US$9.03 million, while Solana, which was second in CryptoSlam's NFT rankings by sales volume, dropped 7.89% to US$1.09 million in the last 24 hours.
Among NFT collections, Ethereum-based DeGods topped rankings, surging 67.67% in the last 24 hours to US$$948,014. DeGods has launched its "Season 3" digital art collection, which features a more simplistic, pop-art inspired style.
5. After receiving a lot of valuable feedback we have decided to postpone Female DeGods.

Looking forward to re-approaching that project by getting more feedback from the women in our community.

We'll start reaching out shortly.

— DeGods (@DeGodsNFT) August 13, 2023
Ethereum-based NFT staple Bored Ape Yacht Club ranked third among collections, dropping 11.24% in the past 24 hours to US$671,890.
Most Asian markets, U.S. futures fall; European bourses mixed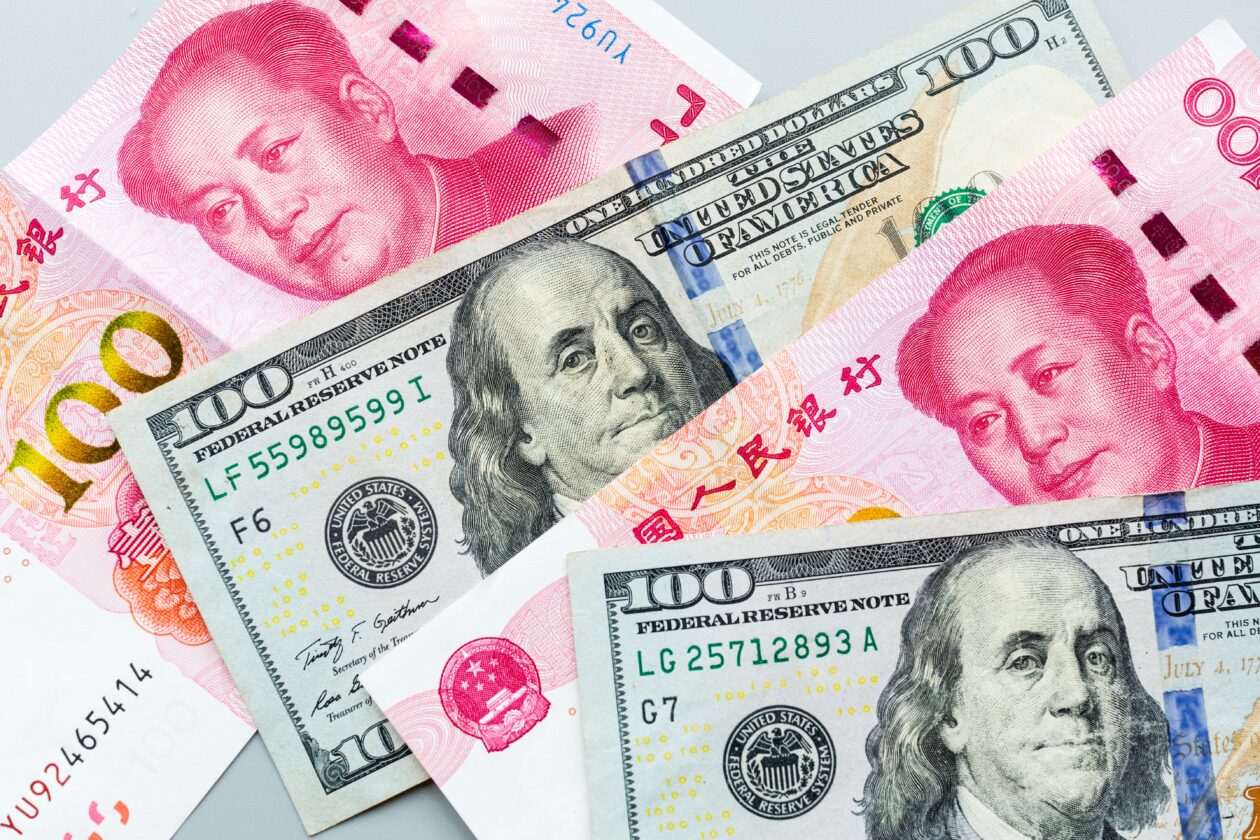 Asian equity markets were mostly down on Monday. China's Shenzhen Component, Hong Kong's Hang Seng, Japan's Nikkei, and South Korea's Kospi dropped at the end of trading hours, on investor concern after data showed that new bank loans in China fell 89% in July compared to June, the lowest since late 2009.
"It is a big disappointment, proving the fragile status of the recovery in China," Kiyong Seong, lead Asia macro strategist at Societe Generale, told Bloomberg.
Investors now await China's national retail sales and industrial output data — set for release Tuesday — for further indicators of potential deflation.
India's Sensex index at the Bombay Stock Exchange gained 0.12% on Monday after annual retail inflation in the world's most populous nation jumped to 7.44% in July, higher than market forecasts of 6.5%, primarily due to a surge in food prices.
U.S. stock futures dropped as of 8.50 p.m. in Hong Kong with the Dow Jones Industrial Average futures, the S&P 500 futures, and the Nasdaq 100 futures all in the red.
Friday's release of the latest producer price index (PPI) data in the U.S. — a key inflation indicator that monitors selling prices received by domestic producers of goods and services — strengthened for July, with the 0.3% gain slightly higher than the 0.2% forecast by analysts.
"We're now starting to see the drag effects on the U.S. economy with households and businesses becoming considerably more prudent. In addition, investors are becoming more and more concerned that additional hikes [in interest rates] could steer the U.S. economy into a major recession," Nigel Green, the CEO and founder of the deVere investment advisory group, said in emailed comments on Thursday.
The Federal Reserve, the U.S. central bank, meets next on Sept. 19 to decide on interest rates and direction of the economy. Currently, interest rates in the world's largest economy are between 5.25% to 5.50%, the highest in 22 years.
European bourses were mixed on Monday, with the benchmark STOXX 600 falling while Germany's DAX 40 strengthened during afternoon trading hours in Europe. 
(updates with equities section.)