India should consider taxing gains made on cryptocurrencies and digital assets by as much as 50%, Sushil Kumar Modi, a member of India's upper house of parliament and a member of the ruling Bharatiya Janata Party (BJP), told Forkast in an exclusive interview.
The views of the former deputy Chief Minister of Bihar are important as India shapes its policies to regulate the asset and the relatively nascent industry in the country.
Our way or the highway
"Nobody knows what is this crypto (sic)," Modi (no relation to Prime Minister Narendra Modi) told Forkast. "That's why we need to discourage and disincentivize" trading and investing in the asset class, he added.
The 70-year old MP had earlier called for India to raise capital gains tax on crypto income to over 30%, the flat rate that kicked in from April 1.
See related article: Indian MP proposes raising crypto tax higher than 30%
The government hasn't made up its mind regarding whether cryptocurrencies should be banned outright, or even how to regulate it, Modi admitted.
"They (the Indian government) are in the process of bringing a law and in the coming days, they will decide about the fate of this crypto — how to treat this crypto — is it an asset? Is it a commodity? Is it a stock? Is it goods or services?" Modi said. "All these things have to be decided in the near future."
Sucker Punch
The down-on-its-luck government is seeking its pound of flesh on the exponential gains made in digital assets as it battles a rising fiscal deficit.
Starting April 1, India sought a 30% tax on all profits made on the sale of virtual digital assets and crypto assets, and will deduct a 1% tax at source on every crypto transaction starting July 1. The government also won't allow investors to offset losses with gains made elsewhere.
This hasn't clarified the legal status of cryptocurrencies or digital assets, though.
The Reserve Bank of India (RBI) has repeatedly cautioned against crypto transactions, with its deputy governor calling for an outright ban.
See related article: India's tax bogeyman is scaring off young crypto investors
All these moves are geared towards nipping the cryptocurrency industry in the bud, opined Modi.
"The government has not said in so many words — that crypto is like gambling, it is like lottery, it is like a casino, it is like horse-racing — and in all these things the tax rates are very high," Modi told Forkast.
Modi also wants the Indian government to impose a goods and services tax (GST) at the rate of 28% on the entire value of the crypto transaction, similar to the existing tax tier for gambling activities, Modi told Forkast.
Currently, a 18% GST or factory-gates tax is levied only on the service provided by crypto exchanges as they are categorized as financial services.
"Again, like gambling, horse racing, casino, lottery, the GST should be on the entire transaction value (of crypto trading)," Modi said. The government treats gold as an asset and therefore taxes it at a lower rate of GST rate of 3%, he said as context.
See related article: India may impose 28% GST on crypto transactions
He did admit that the government of India needs to make up its mind on whether to treat crypto assets as a commodity or asset.
"When you compare with others, like the share market, there is a company behind every share," Modi said, explaining his rationale. "But nobody knows who is behind these cryptos."
"Also, it is said that when it (crypto) started, it was mainly on the darknet that people dealing with drugs, or operating in smuggling were doing their business in cryptos," opined Modi. "So, they may not get caught by the RBI, or the bank officials in other countries also."
It is therefore important that the Indian government works with the International Monetary Fund (IMF) and the World Bank to discuss regulation and the exchange of information, Modi said. "The government of India should not be in a hurry and they should come up with a consultation paper," he added.
See related article: India's financial stability at risk from cryptos: IMF
However, Modi said the Indian government is highly unlikely to legalize the asset class.
"One thing is very clear, like El Salvador or Ukraine, the government of India is not going to legalize (crypto)," Modi said. "It will not be treated like a legal tender or fiat currency."
"It is another thing to legalize it as an asset or commodity and how to tax it," Modi explained. "But it will not be like a parallel currency. It will not be a fiat currency," he added.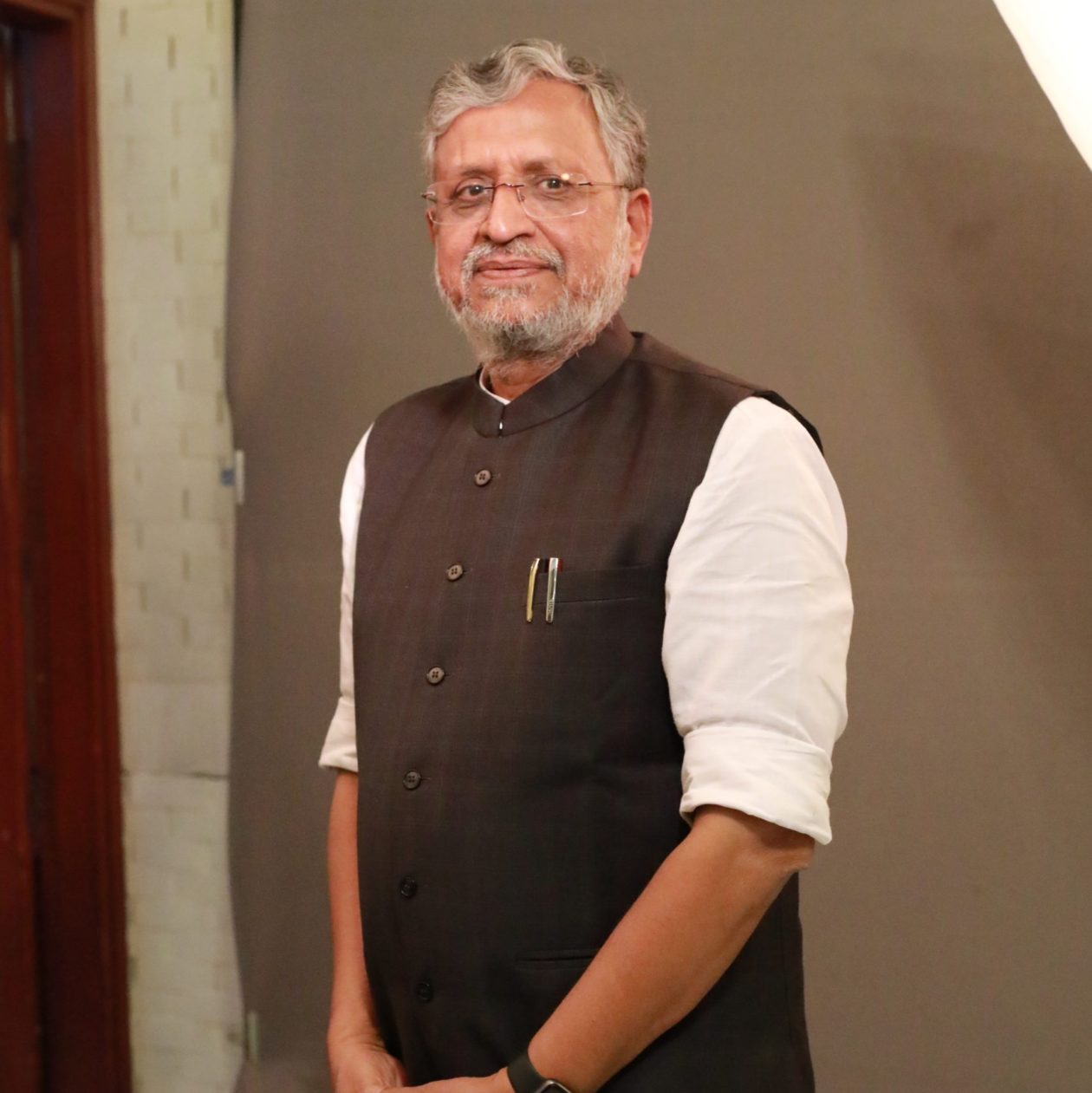 No country for crypto investors
The Indian government's intransigent view on the asset class and the industry has prompted a flight of investors, mostly its talented and young, to jurisdictions where there is a better informed approach to a relatively new asset class.
Indian mainstay business newspaper The Economic Times reported that as many as 50 Indian crypto and blockchain entrepreneurs had moved their businesses out of the country to Dubai and Singapore.
The flight of talent can be traced back to 2018, when the Reserve Bank of India imposed a de facto ban on cryptocurrencies.
Zebpay, one of the largest Indian exchanges at the time, shuttered operations and moved to Singapore. However, it has resumed services for Indians since the RBI's banking ban on crypto was reversed by the Supreme Court in 2020, the newspaper added.
See related article: India's crypto brain drain may accelerate once again
But Modi is indifferent.
"Why are these younger people going for crypto?" he asked rhetorically. In Modi's opinion, mutual funds and the stock market are relatively more secure and safe for such investors.
"So I remember about 10 or 15 years back, there was a bubble burst of dot coms," Modi said. He likened investing in cryptocurrencies to the Dutch Tulip mania of 1634, borrowing a comparison made by Reserve Bank of India governor Shaktikanta Das.
See related article: Crypto is 'not even a tulip,' India's central bank chief says
The government therefore wants younger Indian investors to exit the asset class, Modi explained.
"We have given time to younger people who want to exit (cryptos)," Modi said. Those who want to remain will have to contend with higher taxes "because it is like gambling," he added.
Modi said neither he nor the Indian government are too concerned about Indians moving abroad to continue to trade in cryptocurrencies.
"Anybody can go outside India," said Modi. "You can't stop people from going to Dubai or other places," he said. "Casinos are in Southeast Asian countries and people may be going there."
"These things are not very good for society," Modi said, offering an insight into where he personally stands on the subject. "We have seen how lives have been ruined by these lotteries, by gambling."
"We feel these cryptos are not good for the financial stability of any country," Modi said. "Only countries with unstable finances are legalizing these tenders," he added.
If such investors choose to remain in India, they will have to live with strict regulation, Modi cautioned.
"In India, if the exchanges are working, they will be under the strict control of the RBI and the government of India," Modi said.
Death and taxes
Further clarifying the government's thinking, Modi said recent regulatory and tax moves were aimed at preventing Indian investors from getting away with not paying taxes on the gains made from the meteoric rise in cryptocurrency prices.
He dismissed contentions that a higher rate of tax may actually impede compliance and revenue generation for the government.
"I don't find that there can be any tax evasion because of such higher tax rates," Modi opined. Crypto exchanges operating from India will have to withhold taxes before paying out traders or will be taken to task by the government, he added.
A heavy handed approach to cryptocurrencies and digital assets is likely to be the norm rather than an exception, Modi opined.
"People have started using online gaming as gambling," the MP said. He was referring to the multi-billion dollar fantasy gaming industry in India which acts like a quasi-gambling industry as monies are paid out to winners and people buy and trade players online while creating fantasy sport teams.
"A low income country like India should not encourage these activities too much," Modi opined.
"The government wants to make life hell for those people who are investing in cryptos," said Modi. "That is the bottom line. That is the main thrust of the entire tax."