In this issue
Valkyrie: Riding high
Sam Bankman-Fried: Time to lay low?
Chinese NFTs: On display
---
1. BTC boom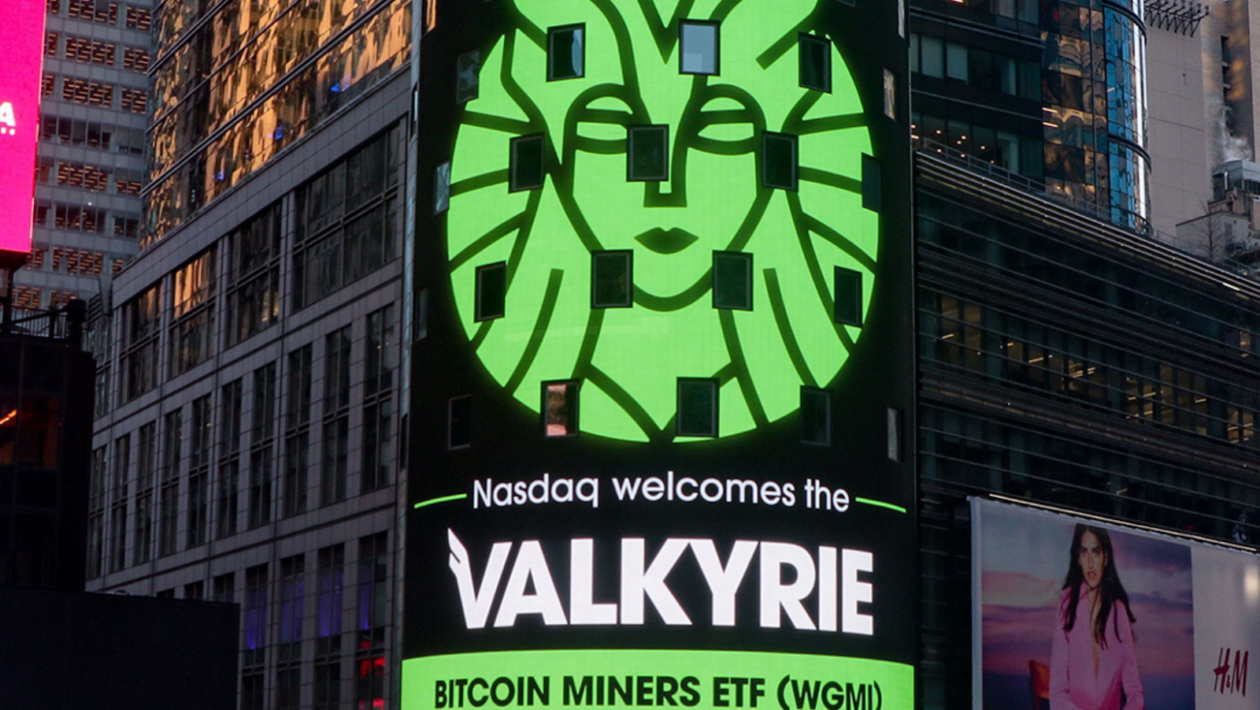 By the numbers: Valkyrie — over 5,000% increase in Google search volume.
Alternative asset management firm Valkyrie's Nasdaq-listed Bitcoin Miners exchange-traded fund (ETF), WGMI, has doubled in value over the month of January, as the best-performing U.S. fund of any kind in 2023 so far.
WGMI's January rally is around 25% higher than that of the second-best performer, according to a Bloomberg report.
WGMI closed trading on Tuesday at US$8.88, up nearly 100% from US$4.56 at the beginning of the year, though it is still a long way off its all-time high of US$26.68 last February.
WGMI, an acronym of the popular crypto rallying cry, "We're gonna make it," tracks the performance of crypto mining companies, including Hive Blockchain Technologies, Digihost Technology, Bitfarms, Marathon Digital Holdings, Riot Platforms and Hut 8.
Other crypto-related ETFs, including investment manager VanEck's Digital Assets Mining (DAM) ETF and Digital Transformation ETF (DAPP), alongside the Global X Blockchain ETF (BKCH), also ended January higher, up 75%, 64% and 64%, respectively.
Bitcoin, the world's first cryptocurrency, has gained 38.4% since the beginning of the year, having enjoyed its best January since 2013 after reaching a five-month high of US$23,918 early morning Hong Kong time on Monday before retracing to US$23,009 at mid-week.
---
2. Who helped post SBF's bail?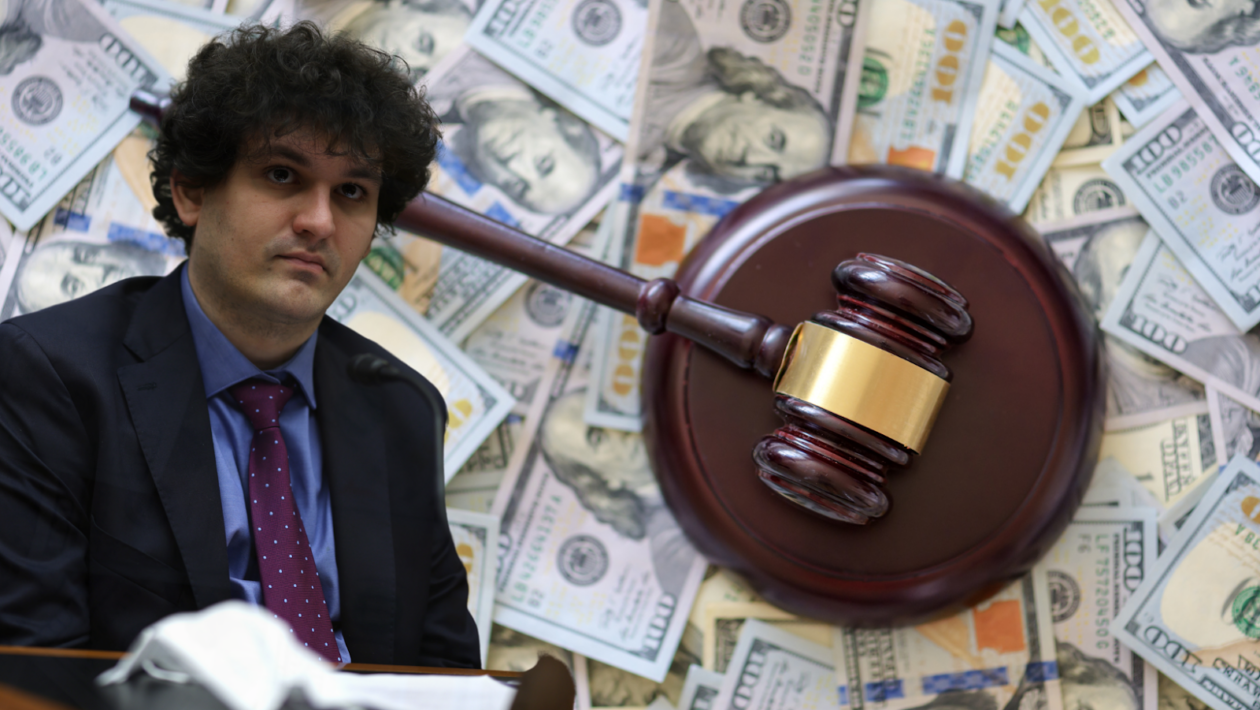 By the numbers: Sam Bankman-Fried — over 5,000% increase in Google search volume.
Sam Bankman-Fried, the founder and former CEO of the now-bankrupt FTX crypto exchange, is now accused by U.S. federal prosecutors of tampering with a witness in the criminal fraud case against him, potentially bringing new bail restrictions. 
In a letter to U.S. District Judge Lewis Kaplan, prosecutors alleged that Bankman-Fried had been communicating with the current general counsel for FTX US, who may be a witness at trial, through encrypted messaging app Signal and via email, suggesting "an effort to influence" the witness's potential testimony.
The prosecutors urged the judge to impose new restrictions on Bankman-Fried to prevent him from contacting any current or former employees of FTX and its trading arm, Alameda Research, and bar him from using "any encrypted or ephemeral call or messaging application."
Bankman-Fried's lawyer, Mark Cohen, dismissed the prosecutors' allegation, saying that his client's communication with the witness on Signal was "merely an innocuous attempt to offer assistance in FTX's bankruptcy process," and he sought to remove a bail condition that denies Bankman-Fried access to FTX or Alameda assets or cryptocurrencies.
This week, Judge Kaplan also signaled he may reveal the identities of two benefactors who helped Bankman-Fried post his US$250 million bond, which has allowed him to be confined to his parents' home in California rather than sit in jail. Two of Bankman-Fried's four bail surety backers have been identified as his parents, but there are two others whose identities are currently unknown to the public.
In another court filing, lawyers for FTX and its debtors said certain insiders at the company were not providing information "critical to the debtors' and committee's recovery efforts," and asked for authorization to issue subpoenas, including to Bankman-Fried, his parents, his brother, and several of the company's former top executives.
Last week, FTX released a complete list of its creditors. The 115-page document named not only Web3 companies such as Coinbase, Yuga Labs and Chainalysis but also entities in a wide range of industries, including tech giants Apple, Meta, Google and Amazon. FTX's creditors also include media companies New York Times and Wall Street Journal, which asked the court to unveil Bankman-Fried's bail sponsors as a matter of "public interest."
---
3. Image matters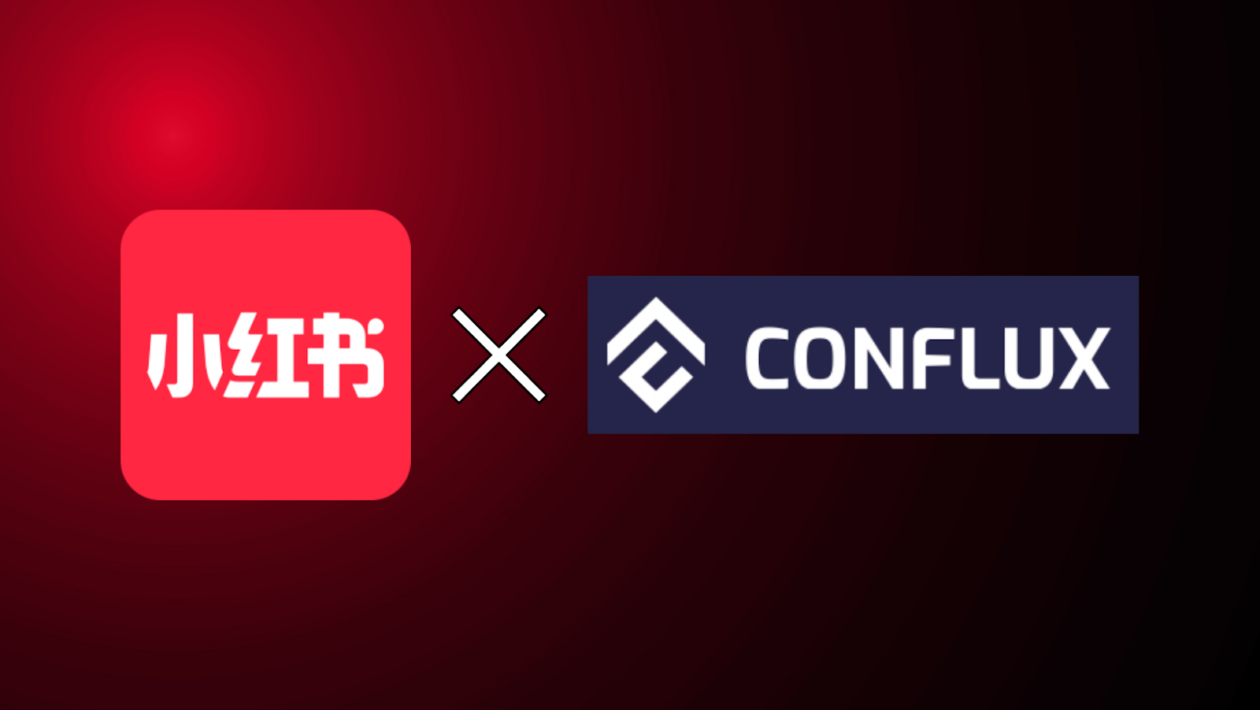 A Chinese social media application and e-commerce platform that is widely described as the Chinese equivalent of Instagram has integrated layer-1 public blockchain Conflux Network, allowing users to showcase non-fungible tokens (NFTs) on their profile pages, according to Conflux.
Conflux said that more than 200 million active monthly users on Xiaohongshu, or "Little Red Book," which takes its name from a collection of Chinese former leader Mao Zedong's quotes and writings, can present NFTs minted on Conflux on its digital collectibles section R-Space.
R-Space went online in November 2021, allowing users with real-name accounts to buy and display digital collectibles created by artists on Xiaohongshu and give them out as gifts. The platform does not allow trading between owners of "digital collectibles" — a euphemism in China for NFTs.
The Chinese province of Hainan recently announced that it would step up its oversight of digital collectibles, including cracking down on fraud and copyright infringements, censoring on-chain artwork, and curbing financial risks related to trading in digital collectibles.
Despite there being no shortage of rhetoric against NFT speculation, the China Digital Asset Trading Platform, the country's first state-backed and regulated secondary market for digital collectibles, was supposed to have launched in January 2023, although its website was still displaying the message "coming soon" on Feb. 1.