In this issue
Celsius: Cold comfort
Credit Suisse: Mountains of trouble
BSN: Going global
---
1. Mercury rising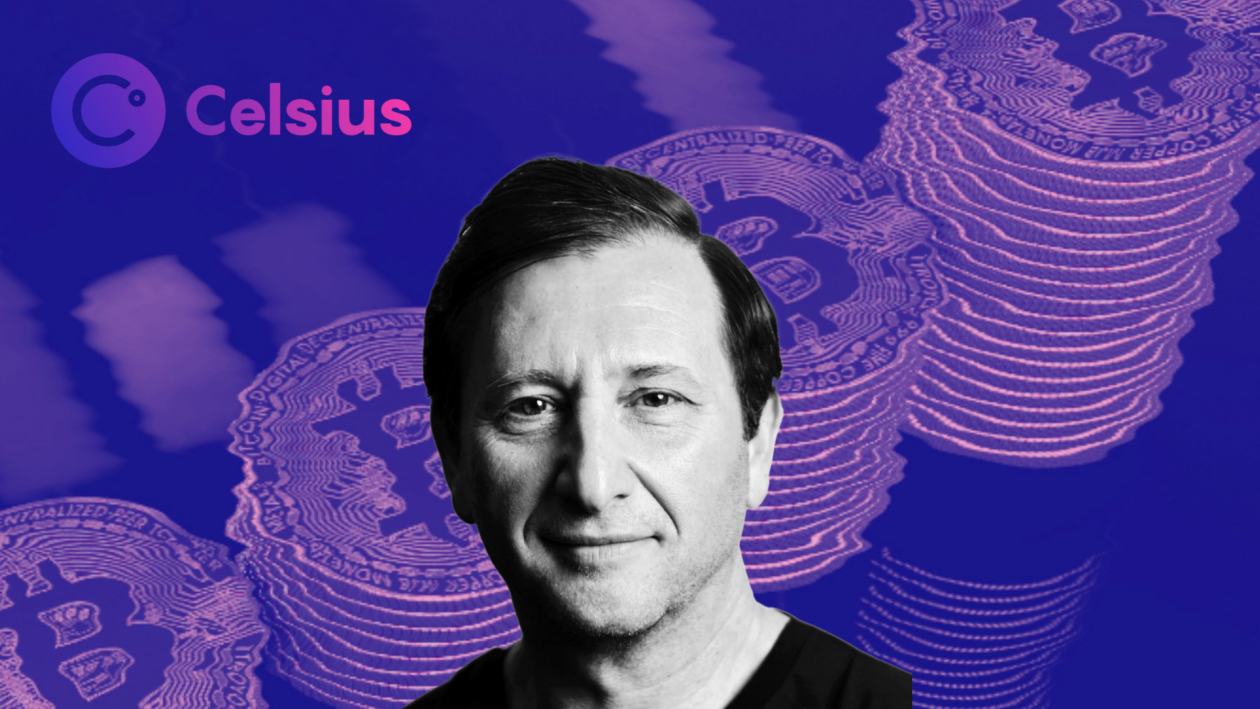 By the numbers: Alex Mashinsky — over 5,000% increase in Google search volume.
Bankrupt crypto lending platform Celsius Network is once again making headlines, as its founder and former Chief Executive Alex Mashinsky is accused of withdrawing US$10 million from the platform only weeks before it froze customer accounts in June.
Mashinsky resigned as Celsius's CEO on Sept. 27. According to a report by the Financial Times, he allegedly withdrew US$10 million of cryptocurrency from the platform in May. The company is expected to submit details of Mashinsky's transactions to a court later this week.
Mashinsky "withdrew a percentage of cryptocurrency in his account, much of which was used to pay state and federal taxes," a spokesperson for Mashinsky said.
The spokesperson added that Mashinsky and his family still held US$44 million in frozen crypto assets with Celsius following the withdrawals, which he had voluntarily disclosed to the Official Committee of Unsecured Creditors during bankruptcy proceedings.
The company halted user withdrawals, swaps and transfers in June, citing "extreme market conditions," after assuring customers just days earlier that it was financially stable. Celsius filed for Chapter 11 bankruptcy on July 13.
The U.S. Department of Justice (DOJ) is trying to block Celsius's request to sell its stablecoin holdings and reopen withdrawals for select customers, citing a lack of financial transparency on the part of the crypto lender.
In a filing last week to the Bankruptcy Court for the Southern District of New York, William Harrington — a U.S. Trustee for the DOJ — argued that filing such a motion should not be considered until the completion of an independent examiner's report on the company's operations. "The motions are premature and should be denied until after the examiner report is filed. First, the withdrawal motion seeks to impulsively distribute funds to one group of creditors in advance of a fulsome understanding of the debtors' cryptocurrency holdings."
The DOJ's decision adds to objections filed last week by the Texas State Securities Board, the Texas Department of Banking and the Vermont Department of Financial Regulation. The three entities oppose Celsius's proposed stablecoin sale, saying that the company could use the funds to resume operating in alleged violation of state laws.
The strength of the opposition to Celsius's plans stems largely from the fact that the crypto lender is seeking to liquidate stablecoins held by debtors without providing information on their ownership, segregation or the impact of their sale — prompting the move's characterization as "premature" by the DOJ.
According to Harrington, Shoba Pillay of the law firm Jenner & Block has been appointed as an independent examiner in the case. Pillay will have around two months to prepare and file her report on the company in an attempt to bring more transparency to its assets and liabilities.
---
2. Banking crisis brewing?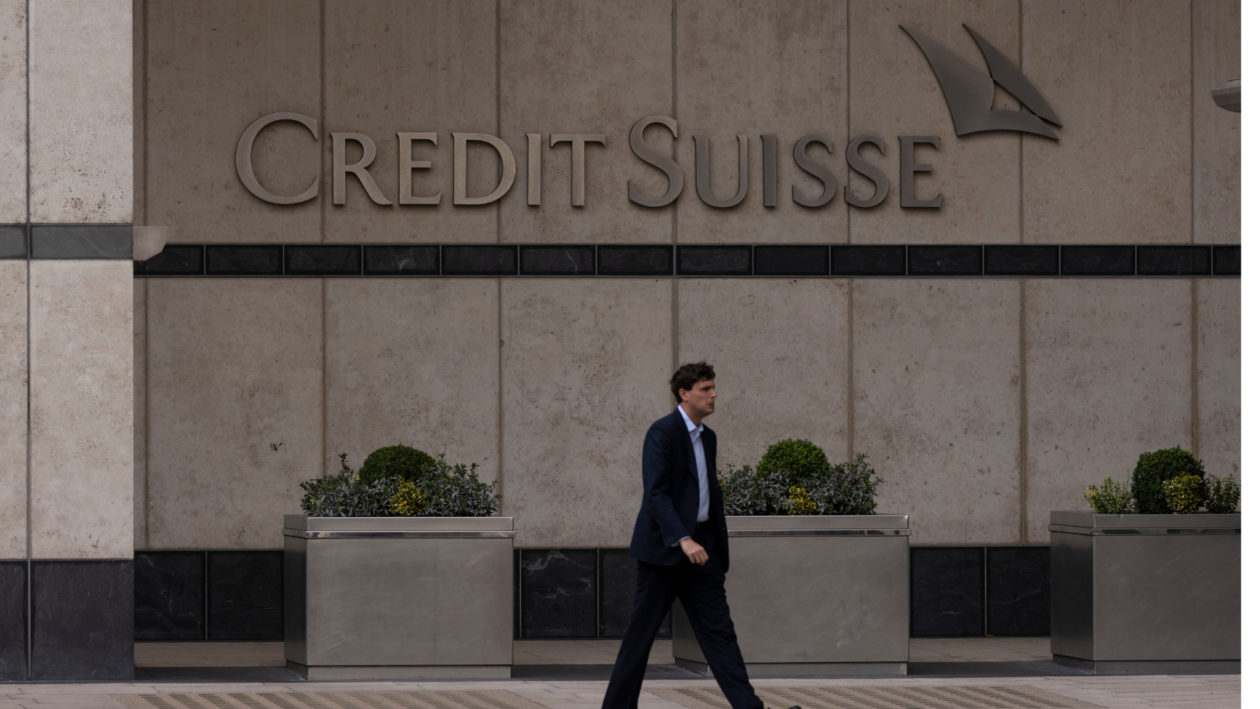 By the numbers: Credit Suisse — over 5,000% increase in Google search volume.
Cracks are appearing in the European banking sector as Credit Suisse and Deutsche Bank suffer distressed valuations. The two lenders' credit default insurance levels are approaching levels not seen since the 2008 financial crisis. Bitcoin appears to have reacted by initially slipping to as low as US$19,065 early in the week before rising above US$20,000 for the first time in two weeks. Ether also saw gains — increasing by 0.5% over 24 hours to trade at US$1,354, as of midweek Asia time.
Shares of Credit Suisse plunged nearly 10% in Europe's morning trading session on Tuesday, as bank executives were reportedly reassuring major investors of the Swiss lender's financial health amid growing concerns over its liquidity and capital position.
Responding to the share price drop, Credit Suisse Chief Executive Ulrich Körner sent a company-wide memo seen by Reuters on Friday aiming to reassure staff about the bank's position, in which he said: "I trust that you are not confusing our day-to-day stock price performance with the strong capital base and liquidity position of the bank."
The Swiss bank's credit default swaps, which offer protection against the company defaulting, have risen by more than 50 basis points over the past two weeks, spiking sharply to 250 basis points on Friday, indicating investor concern over its financial health.
Adding to the concerns, the bank has reportedly approached investors about potentially raising more capital, a move subsequently denied by an unnamed Credit Suisse executive speaking to the Financial Times.
The bank's board is due to present a restructuring plan to address investor concerns and revamp the business on Oct. 27, alongside its third-quarter results. The restructuring would leave a US$4.1 billion gap in Credit Suisse's balance sheet, according to analysts at Deutsche Bank.
Investors are also concerned over a potential collapse of Deutsche Bank, as the lender's credit default insurance is approaching 2008 levels. Deutsche is currently trading at 0.3 times tangible book value, a level that investors consider highly distressed.
---
3. Chinese characteristics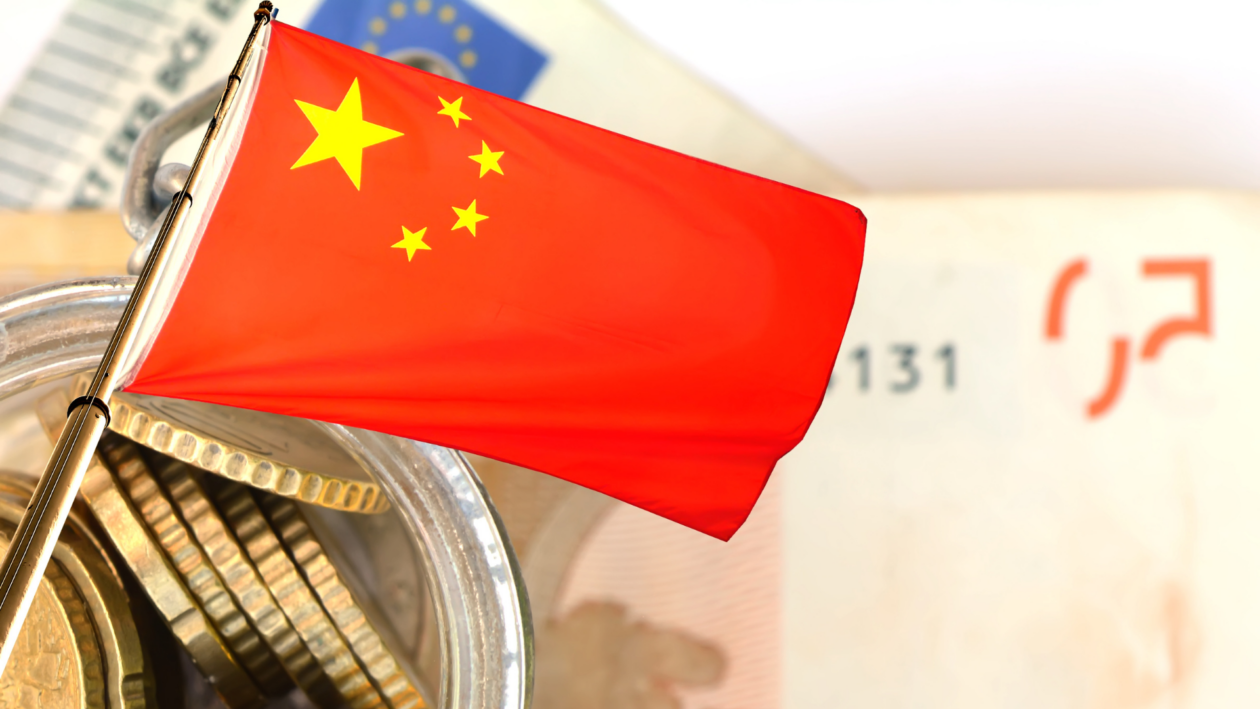 China's state-backed Blockchain-based Service Network (BSN) wants to go international, but some experts say its links to Beijing could make it a hard sell overseas due to concerns related to data security and privacy.
Early last month, BSN launched its Spartan Network, which it bills as an international platform for public blockchains available only outside of China.
But to go global, BSN will need to convince potential overseas users that it is independent of Chinese state control, that data will be safe, and its transactions won't be censored, Zennon Kapron, founder of fintech consultancy Kapronasia, told Forkast.
The BSN Spartan Network supports three public chains — Ethereum, Cosmos and PolygonEdge — in "non-crypto versions" that are hard forks of their original public chain frameworks, BSN said in a white paper released last month.
BSN says a non-crypto network of this type — which aligns with China's increasingly hardline stance of allowing blockchain technology but banning crypto — could appeal to businesses that want to test their blockchain capabilities but are put off by the volatility of crypto prices.
However, that doesn't mean developers can't issue tokens or cryptocurrencies using layer-2 applications on Spartan, Yifan He, BSN developer Red Date Technology's chief executive, told Forkast in an upcoming episode of Word on the Block.
Correction: Oct. 6, 2022
An earlier version of this newsletter incorrectly suggested Celsius Network was an example of decentralized finance. Celsius was centralized finance.