Singapore often tops the rankings of the world's most open economies, but its relationship with the cryptocurrency industry has blown hot and cold. Is that about to change?
The Monetary Authority of Singapore (MAS), the city-state's central bank, this week announced what it calls Project Guardian, to test risk-management in blockchain asset tokenization and decentralized finance (DeFi) initiatives.
Tokenization, or digitally representing assets in a smart contract on a blockchain, allows for borrowing, lending, and trading on a DeFi blockchain without the need for intermediaries.
See related article: Singapore wants to bring some adult supervision to crypto
"It could potentially enhance the efficiency, accessibility, and affordability of financial services, increase liquidity in financial markets, and enhance economic inclusion," MAS said in its statement.
Is this all too little, too late? A raft of crypto entrepreneurs is moving out of Singapore, citing licensing delays and the authorities' repeated warnings that they don't want retail investors putting funds into digital currencies because of excessive risk.
Singapore-based exchange Bybit said it will move to Dubai, while Three Arrows Capital, a cryptocurrency trading and hedge fund manager, did similar. Binance, the world's biggest crypto exchange, closed its office in Singapore, while later opening operations in Dubai and winning a license in several other countries.
Whether Project Guardian lures them back is unknown, but the crypto industry is paying attention to the initiative and any opportunities it may open up.
Testing the water
Project Guardian is saying Singapore wants "creativity and innovation within a controlled sandbox environment to be tested before allowing mainstream adoption," Hong Qi Yu, CEO and founder of Singapore-based Tokenize Xchange, a digital exchange platform, told Forkast. 
"We cannot expect all projects to be successful, but the key is to learn from the failed projects and innovate from there, while protecting the finance markets at large from any unnecessary systematic widespread risks," Hong said.
The Project Guardian pilot will be led by DBS Bank Ltd., JP Morgan, and the Marketnode trading platform of the Singapore Exchange. It will involve creation of a permissioned liquidity pool of tokenized bonds and deposits, MAS said in its statement.
"Governments and regulators can't and shouldn't go at it alone when it comes to digital assets," said Henry Chong, CEO of Malaysia-based digital securities exchange Fusang Corp.
"The technology and industry are too fast moving. Only with industry as an active participant can a strong framework be developed to ensure a successful adoption of digital technology," he added.
See related article: Caught between a rock and a hard place, Singapore tightens crypto oversight
"After all, the success of any financial center is hinged on close cooperation between regulators and industry, and this need is even more pronounced with cutting-edge technology," Chong said.
Four pillars
In the language of MAS, Project Guardian will focus on four areas — open, interoperable networks; trust anchors; asset tokenization; and institutional-grade DeFi protocols.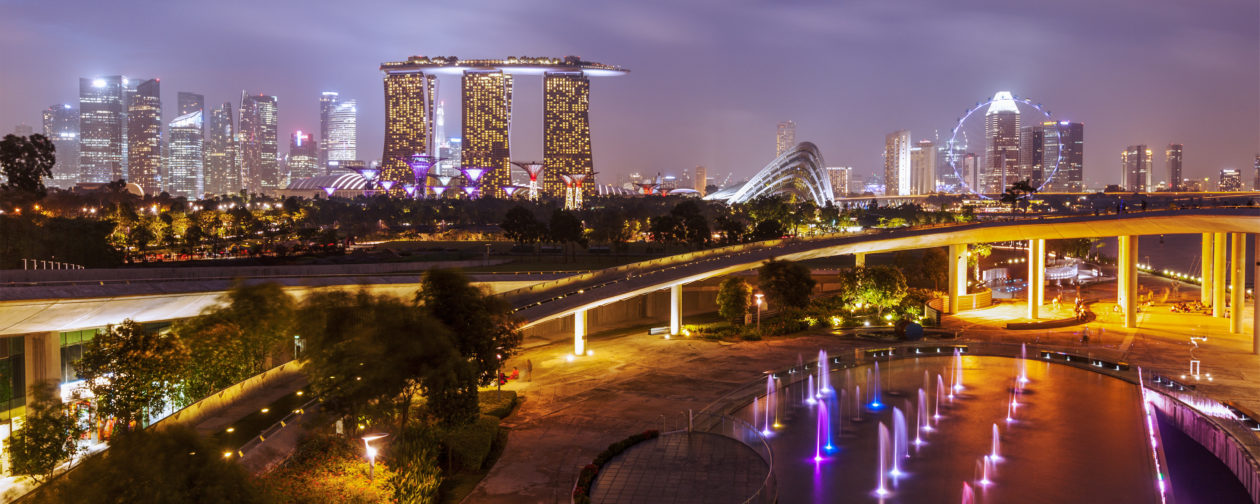 The first pilot will explore potential DeFi applications in wholesale funding markets, MAS said.
Chong explained: "The wholesale funding market as the anchor of the project provides traditional financial services firms the ability to 'test out' the mechanisms required to adopt digital technology in their day-to-day operations within a controlled environment."
"Once there is a better understanding, we hope there will be live rollouts in the tokenized and DeFi space."
A next step will be to open up beyond the wholesale market, to lower the barrier to entry for investors and issuers in both the capital and money markets, all inherent characteristics of tokenization and DeFi, Chong said.
Welcome mat
MAS said it welcomes "responsible" digital asset innovation initiatives from the industry and invites interested parties to submit proposals to the FinTech Regulatory Sandbox for live experimentation.
In the past two years, MAS has granted licenses and in-principle approvals to 11 digital payment token service providers, including stablecoin players like Paxos, crypto exchanges like Coinhako, and traditional financial institutions like DBS Vickers.
See related article: Singapore's Temasek says doesn't own Bitcoin, but prepping for tokenized assets
"Through practical experimentation with the financial industry and the broader ecosystem, we seek to sharpen our understanding in this rapidly transforming digital assets ecosystem," Sopnendu Mohanty, Chief FinTech Officer, MAS, said in the statement.
Martin Pickrodt, CEO of Marketnode, said Project Guardian aims to tackle real market issues, such as fragmented liquidity, high costs and inefficiencies.
That will all take time and will likely require "international frameworks and collaboration," Ben Caselin, head of research and strategy at cryptocurrency exchange AAX, told Forkast.
See related article: Will 'smart contracts' rule the world? Maybe not in Singapore
"It will be interesting to see how this initiative will interact or impact the wider crypto market, which is a de facto free market," Caselin said.
"What's clear is that more and more countries are either adopting, opening up or exploring digital assets, and this is a welcome development."