Ten blockchain companies that were sanctioned by the SEC for fraud and offering non-registered securities received Covid-19 aid from the U.S. Paycheck Protection Program (PPP), according to publicly available data from the Small Business Administration.
The PPP, created by the U.S. Congress and signed into law by President Donald Trump, is intended to "help businesses keep their workforce employed during the Coronavirus crisis" and provide loans to eligible businesses in an effort to prevent job losses, according to the SBA. These loans may be forgiven by the federal government if employers use the majority of funds to pay payroll expenses or property-related operational expenses.
The Government Accountability Office, a government watchdog, issued a report last month that raised alarms about the PPP's vulnerability to fraud and "improper payments."
"SBA has not provided details on how it plans to identify and respond to risks in PPP to ensure program integrity, achieve program effectiveness, and address potential fraud," the report concluded.
Compared to PPP's total pool of $660 billion, the total given to SEC-sanctioned blockchain companies — some of which amounted to less than $150,000 each — may seem like a drop in the bucket. There is also no indication that these companies obtained the federal funds fraudulently or in violation of any other rules. But it does call into question how taxpayer money is being used and whether SEC-sanctioned companies, some of which may not even be operating in the United States any more, deserve such government help.
Here is a closer look at some of the SEC-sanctioned blockchain companies that have also received PPP funding.
Penny Stocks to ICOs, with a maple twist
A founder of three companies that have been in the crosshairs of the SEC before and have since re-incorporated in Canada has received PPP funding. PDX Partners, Victura Construction Group and Cherubim Interests, led by former Baltimore Ravens wide receiver Patrick Johnson, have been subject to a cease trade order by the SEC in February 2018 for inaccuracies in documents and disclosures.
According to the SBA, Cherubim Interests received between $150,000 and $350,000 in PPP funds. It is not clear if other entities owned by Patrick Johnson, including PDX Partners Group and Victura Construction Group, received any funding.
In a release from January 2018, Cherubim announced it had executed a financing commitment of $100,000,000 to launch an Initial Coin Offering for "The Self Sustaining Intentional Communities Coin." The sale of the coins were described as generating the capital to create "self-sustaining intentional communities across the US and across 57 nations."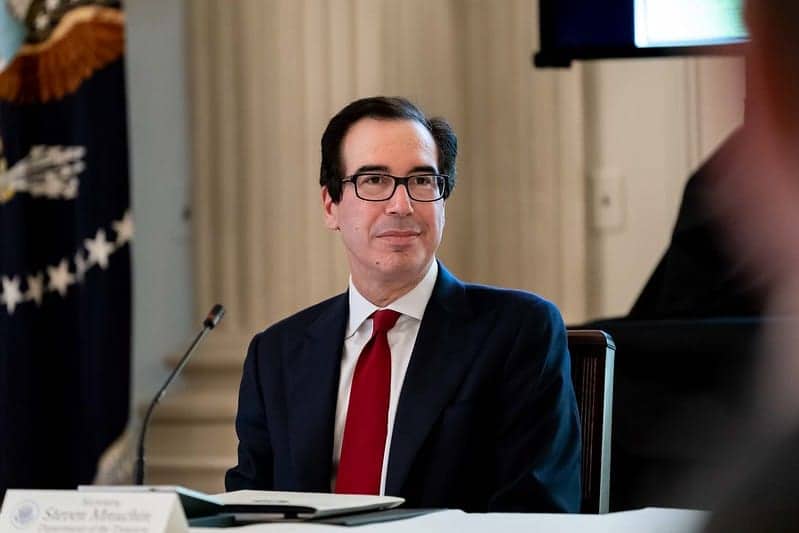 Three months later, Cherubim and PDX announced that they were re-incorporating in Canada as a conglomerate named "Trinity Conglomerate LTD." Trinity Conglomerate is listed as a company focused on "acquiring and managing assets in growth industries." Patrick Johnson is listed as a director of the company, and the listed address is for an industrial building in Hurst, Texas that appears to have been put up for sale.
In May 2018, the SEC subpoenaed the companies to produce documents relating to this activity. Johnson and representatives from his three companies all refused to provide key documents relating to their potential involvement in this scheme.
Forkast.News has reached out to Johnson at multiple publicly listed email addresses but has not received a response.
Pivoting to profit from Covid-19
Another firm that has caught the attention of the SEC and subsequently was awarded PPP funding is Tamarin Health, previously known as SimplyVital Health. Tamarin Health — which Crunchbase Data lists as having received $1.1 million in investment funding — says it's creating "tools to create a safe environment in our Covid-19 world," including software that distributes and automates symptom surveys. According to the SBA, the firm received more than $1,000 but less than $150,000 in PPP funding.
As SimplyVital Health, the company claimed it was developing a "healthcare-related blockchain ecosystem" called Health Nexus. The firm ran an ICO in late 2017, raising $6.3 million in an "unregistered sale of securities," according to the SEC. In August 2019, without admitting or denying the SEC's findings, SimplyVital agreed to a cease-and-desist order and returned nearly all raised funds to investors.
In an interview with Forkast.News, Tamarin Health CEO Kat Kuzmeskas stated that the former SEC inquiry "didn't provide a concern at all" when it came to Tamarin applying for a PPP loan from the federal government. She also blamed the U.S. government for "not creating clear guidelines and regulations on how to really create a new protocol" when it comes to domestic laws regarding cryptocurrency issuance.
Toward the end of her interview, which had been recorded with her consent, Kuzmeskas asked to review this article and approve its contents prior publication, a request that Forkast.News denied as a matter of standards and common practices among the most reputable journalism organizations.
Was taxpayer money headed to Russia?
Paragon Coin, Inc. a company that claimed to "change the cannabis industry as you know it," received between $1,000 and $150,000 in PPP funding. The company's website only contains an April 2020 bankruptcy notice that reads:
"We never considered ourselves experts in the matter of US securities, therefore we sought out the guidance of highly recommended lawyers that were supposed to help, unfortunately they misguided and failed us. We did our best to launch the product, but most of our resources were allocated to legal battles and compliance requirements.
The corporation was founded by Russian internet entrepreneur Egor Lavrov and his wife, former Miss Iowa 2014 winner Jessica VerSteeg. In 2008, Lavrov led internet efforts to support Vladimir Putin's reelection campaign. He also maintained a Russian blog at oligarch.livejournal.com with a blogger name that means "Shadow" or "Ghost" of "Hamlet's Father" (Тень Отца Гамлета).
ParagonCoin, Ltd., was incorporated in Delaware, but did not register with any formal exchange or federal commodity bureau. Lavrov and VerSteeg also founded ParagonCoin, Ltd., an entity based in Gibraltar. The two corporations were acting as one as they promoted ParagonCoin (PRG), a proprietary token. Through an ICO, the couple raised $12 million of investor capital, according to the SEC. The Hollywood Reporter, however, reported that the couple raised $70 million during the sale.
As marijuana entrepreneurs are generally unable to access traditional financial capital via federal drug restrictions, investors saw potential in a crypto-based means of finance. With competitors in blockchain payment services for the marijuana industry, including FTZ Platform, the call to action for Paragon investors might have been powerfully persuasive.
ParagonCoin's founders attained incredible success in the initial stage of the 2017 offering, with token holders attaining a 4,234.04% return on investment following expanded cannabis legislation in the United States. This, of course, was short-lived. Amid a myriad of financial penalties and registration requirements imposed by the SEC, the coin lost nearly all of its value, dropping closer and closer to zero. The coin's market cap fell lower than $10 million on March 23 last year — later falling to $63,000 in total outstanding coins in May of 2020.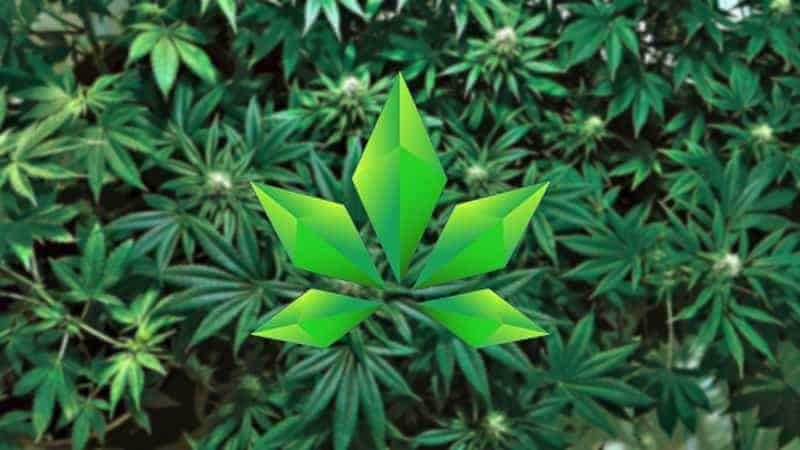 The company claimed that its in-house cryptocurrency, ParagonCoin (PRG), would serve as a means of "quickly, easily, and verifiably transferring funds B2C or B2B," assisting marijuana growers and sellers. It promoted the coin as part of a "secure wallet for all things cannabis." Another major use of the coin was its acceptance by Paragon itself, allowing customers to pay rental and event dues for Paragon's single coworking space in Los Angeles. Following the SEC's investigation, the company sold the coworking space to a third-party.
The SEC, in a cease-and-desist order issued in 2018, stated that among Paragon's various fraudulent claims were a built-in "deflation algorithm" and a company ability to "burn tokens" which were not sold in the ICO. These statements were false and misleading to investors, many of which were based in the United States, according to the SEC.
Forbes reporter Andrea Tinianow criticized the SEC's remedial actions against ParagonCoin, stating that weak penalties against ICOs due to vague regulatory promises gave crypto entrepreneurs, including the founders of ParagonCoin, a "get out of jail free card."
Following backlash from investors, many of whom claim they were denied SEC-sanctioned refunds due to unjust form requirements on Reddit's r/ParagonCoin community, founders Lavrov and VerSteeg made a concerted effort to obscure their social media profiles. Lavrov deleted his Instagram profile. The LinkedIn profile of VerSteeg, a socialite who was a former model as well as a contestant on the reality show, The Amazing Race, was shut down and her public Instagram and Facebook profiles have not made a post since 2019.
ParagonCoin investors believe that the founders of ParagonCoin, seeking to flee possible prosecution in the United States, fled the country. Egor Lavrov's Wikipedia page, which shows signs of astroturfing, lists his location as the Dominican Republic. Others have speculated that the couple could be in Ukraine, where ParagonCoin had an office, or in Lavrov's native Russia.
Forkast.News reached out to Zegelman Law Group, who formerly represented ParagonCoin as legal counsel. The company stated that they were "not currently in contact" with the firm and has not been for some time. Similarly, the firm refused to comment on our investigation.
Our editorial staff has also reached out to Jessica VerSteeg via a publicly available email address, but has received no response at the time of writing.
In response to a Forkast.News request for an interview, the SBA said: "SBA does not comment on individual borrowers. Evidence of waste, fraud, and abuse with any of SBA's loan programs is not tolerated and should be reported."
The SEC also declined to comment on Paragon and other companies profiled in this story.
Graphic: Forkast.News
Russian crypto scandals, chapter 2
ParagonCoin Ltd. partnered with another Russia-related crypto company, California-based ICOBox. According to a formal SEC complaint, ICOBox was responsible for accruing a 3% royalty upon ParagonCoin's ICO and for "marketing services" for ParagonCoin's proprietary crypto token. The companies worked together to further each other's goals, according to the SEC, with ICOBox focusing upon the domestic U.S. and ParagonCoin focusing elsewhere.
ICOBox's founder, Nikolay Evdokimov, has spent time at the Bauman Moscow State Technical University and the Moscow State University of Civil Engineering. At the time of the SEC complaint, Evdokimov lived in Beverly Hills, according to the agency.
The SEC investigated ICOBox in and found evidence of an illicit $14.6 million of initial coin offering. Following a failed series of attempts to contact an ICOBox representative, the SEC obtained a default judgment against the company in March this year, which was ordered to pay a disgorgement payment totaling $16 million plus a civil penalty of $192,798.
Sometime after that this year, ICOBox received between $1,000 and $150,000 in PPP funding.
Evdokimov currently works as a founder and director at Stable Coin S.R.L, according to his LinkedIn profile, which describes his company as being located in San Marino, a tiny landlocked country surrounded by Italy in Europe. He also maintains numerous public social media accounts. There is no evidence that Evdokimov's current company, Stable Coin SRL, has received PPP funding. Forkast.News has reached out to Evdokimov for comment via his Linkedin page and has not received a response.
Riddled with loopholes, ripe for abuse
In the rush to allocate and disburse money to small businesses hard-hit by the coronavirus pandemic, the federal government created a massive funding program riddled with loopholes and had insufficient safeguards against fraud and abuses, PPP critics say.
A Wall Street Journal article earlier this month detailed the program's disbursement to numerous companies with "troubled pasts, including criminal convictions, civil complaints and investigations of wrongdoing."
Jim Bakker, the disgraced Christian televangelist and convicted fraudster who more recently promoted a fake coronavirus treatment on nationwide cable television, received PPP funding, according to WSJ.
GPB Capital Holdings LLC, an "alternative asset management firm" that currently faces a myriad of civil class-action lawsuits alleging that the firm is a front for a malicious ponzi scheme, also received more than $16 million in PPP funds intended to help small businesses maintain payroll and survive the pandemic.
The article notes how the SBA's Office of Inspector General, which oversees the fraud protection implemented in the CARES Act, has nearly one million loan applications per office worker. So, even if the SBA wanted to, it believes it lacks the resources to detect and stop fraud.
But experts say there are other ways to prevent fraud that does not require auditing each and every loan application.
"In the absence of automatic audit or targeted enforcement efforts, identification of potential fraud often stems from disclosure by whistleblowers, said Megan Jeschke, a partner at law firm Holland & Knight in Florida, told Forkast.News. "These individuals play a significant role in bringing hard-to-detect fraud to light."
The strongest applicable whistleblower protection law is the civil False Claims Act, which, according to Jeshke, is a "venerable statute that serves as one of the government's primary methods to recover damages from fraud."
Following the Enron scandal, the United States passed the Sarbanes-Oxley Act, which enacted criminal penalties for retaliation against a whistleblower. While these laws are already in place, it remains to be seen whether people connected to or knowledgeable about the blockchain industry, especially companies with operations that are mostly overseas, are also aware of U.S. whistleblower laws and protections.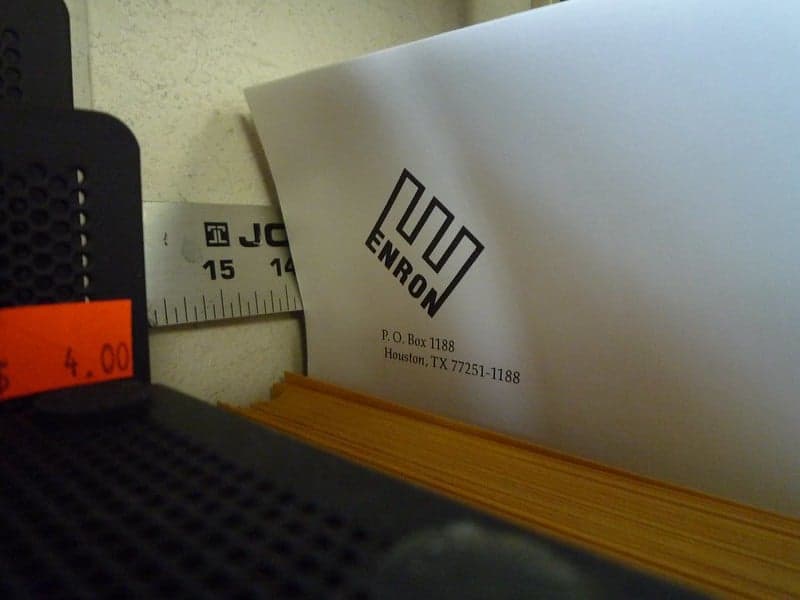 One of the Ps might as well stand for "politics"
In a Twitter post earlier this year during the drafting of the CARES Act, which created the PPP, Rep. Justin Amash of Michigan tweeted: "The program has major flaws that need to be addressed right away…. Without fixes to the program, many small businesses will continue not to benefit from PPP, and we'll be talking again about the ongoing failings of the program in the coming weeks."
Amash, a one-time Republican who recently joined the Libertarian Party, voted against the final version of the CARES Act, which passed the House by an overwhelming majority before President Trump signed it into law.
"The PPP has been clumsily implemented by the administration," said a spokesperson for Sen. Sherrod Brown, Democrat of Ohio. "We must provide small businesses with relief without undermining enforcement of key anti-money laundering, anti-fraud and other federal law."
The Trump administration recently began prosecuting PPP fraud cases.
Banks are now lobbying the federal government to relax PPP rules to "streamline" the loan forgiveness program, which would turn the amounts given to some of the blockchain companies featured here into outright grants.
Congress should consider "forgiveness for all the small loans…. [while] making sure there's some fraud protection," U.S. Treasury Secretary Steven Mnuchin, recently said.
According to American Banker, a bill backed by the banking lobby would offer PPP loan forgiveness and greatly reduce the amount of paperwork and documentation required, "if borrowers complete a brief attestation certifying loan funds were used in accordance with PPP guidelines."
That would presumably include the PPP loans to all the SEC-sanctioned blockchain companies listed here.
Full list of SEC-sanctioned blockchain companies
Joshua Argires, a Texas man who allegedly used $956,000 to fund a Coinbase account under two fake business names, was charged with fraud by the Justice Department two weeks ago. If he had read that Coinbase had partnered with the IRS and DEA to combat tax evasion and fraud, from, say, the Forkast.News newsletter Current Forkast 16, perhaps he might have done things a little differently.
Sign up for email updates about the latest in blockchain, cryptocurrency, and more below.
Subscribe to Forkast.News for more