In this issue
Filecoin's mainnet launch marred by miners' complaints
Associated Press joins Everipedia to publish US elections data on blockchain
USDC adds Stellar blockchain as another alternative to congested Ethereum
In China: OKEx under police investigation and suspends exchange services
Funding spotlight: Investors bet $100 million on 'neobank' in India
From the Editor's Desk

Dear Reader,

Blockchain's moment is coming.

In one of the most closely watched elections of our time, the Associated Press, the 174-year-old consortium of U.S. publishers, broadcasters and news agencies, will be recording the results of the U.S. elections on blockchain. So why is this important?

It will be the first time that people will be able to experience immutability and trust the facts and data thanks to technology during a time when distrust in the media runs rampant. Distrust is a disease that has mutated across social media. A recent report uncovered more than 1,300 fake local news media sites on social media that blurred their political affiliations and had hidden agendas. Who can we trust anymore? The answer could not be more clear. Technology now helps us record data in real time and provide a single source of truth. Blockchain does this already in supply chains for food, patient's medical information, fintech… and now it will be doing it for arguably the most critical data set of all, one that determines the outcome and underpinnings of democracy: the will of the people.

Let's apply technology to streamline a system that reinforces our democratic privilege to choose. To do anything less would be to disenfranchise the electorate. What the Associated Press is doing is setting a new precedent for trust and transparency in reporting. This data set determines our global trajectory, sets the course and should be protected as much as possible. The system is, after all, only as good as the people's trust in it. Blockchain is about to play a very important role in establishing, or potentially, re-establishing that trust.

Until the next time,

Angie Lau,
Founder and Editor-in-Chief
---
1. Filecoin's launch hits turbulence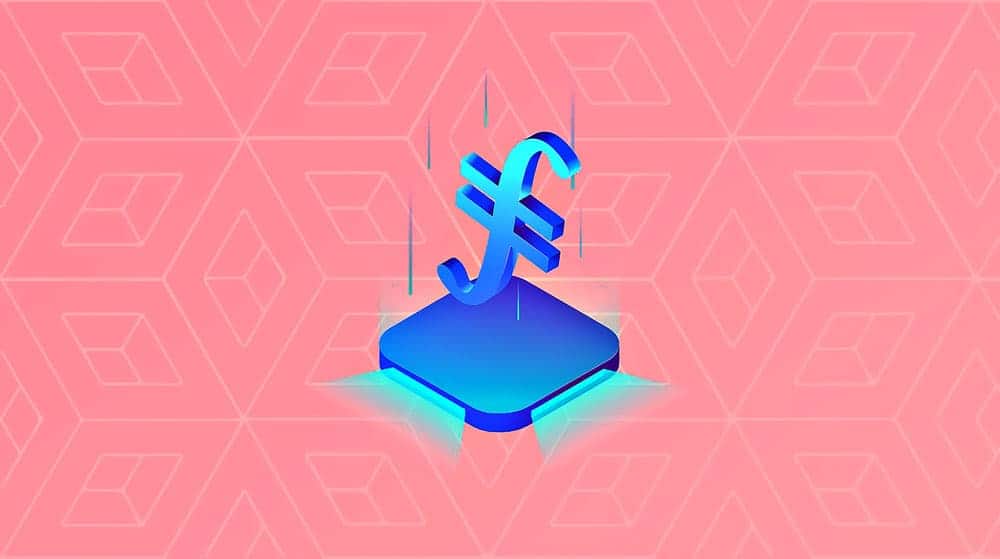 By the numbers: Filecoin — over 5,000% increase in Google search volume.
Decentralized storage network token Filecoin (FIL) has launched its mainnet, and FIL listing is supported by major cryptocurrency exchanges such as Kraken, Huobi and Gemini. After its debut, Filecoin's token had a roller coaster ride in prices before settling down to around US$30 per FIL, over the weekend.
As Filecoin's mainnet drew closer, its rival EOS confirmed that it had added cloud storage giant Google Cloud to its roster.

Filecoin is a peer-to-peer network for storing and sharing data and is developed by Protocol Labs on top of its distributed file system, Interplanetary File System (IPFS).

Miners reportedly went on strike over complaints with Filecoin's economic model, but Filecoin's network lead Molly Mackinlay told Forkast.News that large miners haven't turned off their operations.

TRON founder Justin Sun alleged that tokens locked up for developers are being sold without the consent of the community. Protocol Labs founder and CEO Juan Benet clapped back at Sun's accusations: "His lies here are just another example of his attacks and jealousy of our success."
Forkast.Insights | What does it mean?

In theory, Filecoin — and other blockchain-powered storage providers — are the right platforms for the right time. Cloud hosting is incredibly capital-intensive, leading to natural market oligopolies. Where we are right now with the likes of Google, Twitter, Facebook and Amazon controlling so much of the world's online content is simply because it costs hundreds of millions of dollars to maintain networks of that scale. With this power comes the potential for abuse, and with a divisive American election entering its final stretch, Facebook and Twitter used a chance to flex their muscles and freeze a story coming from one of America's oldest newspapers, and fourth-largest by circulation.

Facebook and Twitter can do this because the costs to build a competitor are immense, and requires the participation of one of the few cloud hosting companies out there that have the capital to create the cloud computing networks necessary to host such a platform.

Hence the thesis behind Filecoin: distributed storage that could scale and effectively provide an alternative to the incumbents.

But the reality is, this is a lot harder than it looks to execute, as Forkast.News reported this week. In order to have a meaningful contribution to the network, the baseline purchase of computer hardware starts at an eye-watering US$20,000 to $40,000. And with just under 600 Ppetabytes of storage space available, that means hundreds of millions have been spent on server gear. Not only do miners have to buy hardware, but they need to also "stake out" their contribution to the network by purchasing the same amount of FIL they intend to contribute to the network.

The problem here is that the resource providers (those that own the hardware) are exposed to massive amounts of market convexity: their initial purchase is at a fixed price that's unlikely to depreciate or appreciate, yet the commodity they are after is fluctuating rapidly.

Filecoin does have a market, but the way it structures rewards doesn't seem fair to many miners right now and may result in centralization, because the level of incentives only allow those that already have a large amount of capital to invest to turn a profit. This may need to be dramatically restructured to allow for those that can't contribute tens of thousands in computer hardware and similar amounts to stake tokens to profit.
---
2. Associated Press to publish US elections data on blockchain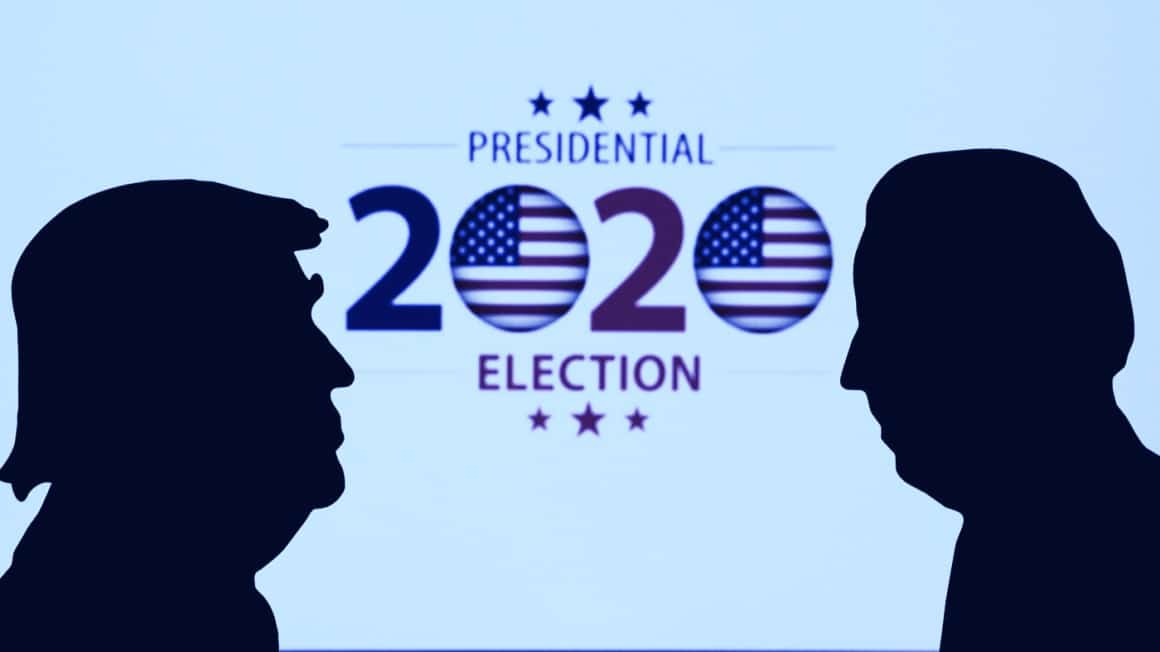 By the numbers: Associated Press — 5,000% increase in Google search volume.
Not-for-profit news agency Associated Press (AP) will be publishing the 2020 U.S. election results onto the blockchain. AP will be working with blockchain-based encyclopedia Everipedia and decentralized oracle service Chainlink.
AP has been counting votes for the U.S. elections since 1848. According to the announcement posted on Everipedia's blog, AP will "sign the data cryptographically and publish its cryptographic key through Everipedia's official channels."
Everipedia has been given exclusive access to nodes coming directly from the API (application program interface) of AP. Smart contract developers will be able to create financial products based on the upcoming election, based on on-chain verifiable data.
Forkast.Insights | What does it mean?

In a tightly contested, divisive election that spans time zones, data provenance is key. Fake election results — that claim exit polls show a decisive victory by one candidate — could spread on Twitter and Facebook as the polls close on the East Coast with hours still to go out West. Seeing that hope for their favored candidate is lost, voters might decide to stay home and not participate.

To preserve the integrity of the news regarding polls and election results, social media could require that any links or results being distributed need to come from a verified source (or compared to and match up with a verified source) — and this could be the cryptographically signed hash from the Associated Press' blockchain. As the Associated Press is a wire service that is cooperatively owned by media companies around the United States, this is a perfect agnostic platform to do this as the results can be evenly distributed/used by the press and not siloed on one press platform.

The U.S. election is the most watched democratic process in the world. There really isn't a better showcase of blockchain's potential as a vehicle for data provenance. Now, is blockchain up for the task?
---
3. USDC relying less on congested Ethereum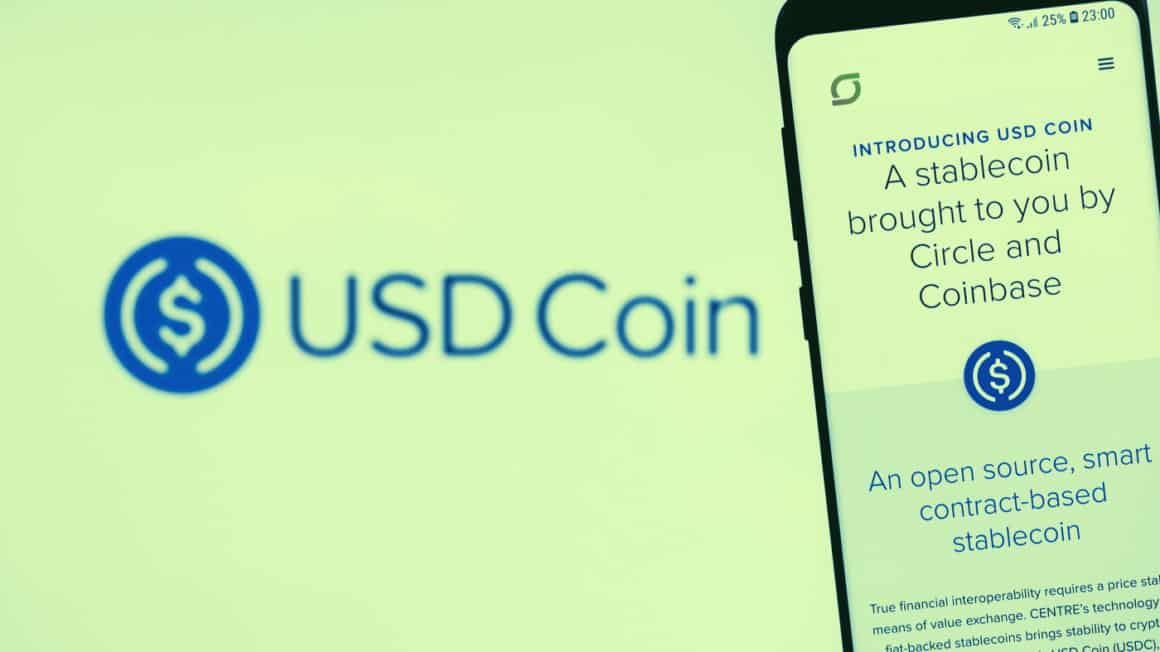 By the numbers: USDC — 3,450% increase in Google search volume.
USDC continues to explore the world outside the Ethereum blockchain, announcing its venture with the Stellar blockchain by the first quarter of 2021. Stellar is now the third blockchain being used for USDC, which used to be solely dependent on the Ethereum blockchain.
USDC is the world's second-largest stablecoin by market capitalization, with US$2.7 billion. The world's largest stablecoin by market capitalization, USDT, has a market capitalization of US$15.8 billion.
USDC's migration to other blockchains started earlier this year, when USDC announced integration with the Algorand blockchain.
Forkast.Insights | What does it mean?

As the onramp/offramp that stablecoins provide become a required part of crypto-commerce, it makes sense that they would branch out to blockchains aside from Ethereum. The great DeFi craze of the summer of 2020 showed how quickly congested the Ethereum blockchain could become, with ETH gas prices — the incentives you need to pay to miners to process transactions — peaking at 400 gwei (a denomination of ETH). Now, as per ETH Gas Station, prices are down to a much more reasonable 45 gwei.

Although things have leveled off for now, it could all very quickly happen again. Another run on the Ethereum network would mean that associated transaction costs spike and congestion hits hard. The network, as it was this summer, could become useless for anything but DeFi. By ensuring that stablecoins work on other blockchains as well the industry isn't overly reliant on one network.

In addition, by bringing these platforms to lesser-known blockchains, it gives an incentive for users to start to explore these platforms. Blockchain is all about decentralization, and its antithetical in nature to the platform to have it all on one protocol. Teams behind these chains should incentivize the development of stablecoins for their platforms as a liquidity builder: after all, we need more than just USDT and USDC. A healthy ecosystem will have a plethora of stablecoins from a spectrum of currencies.
---
4. In China: OKEx under investigation, founder in police custody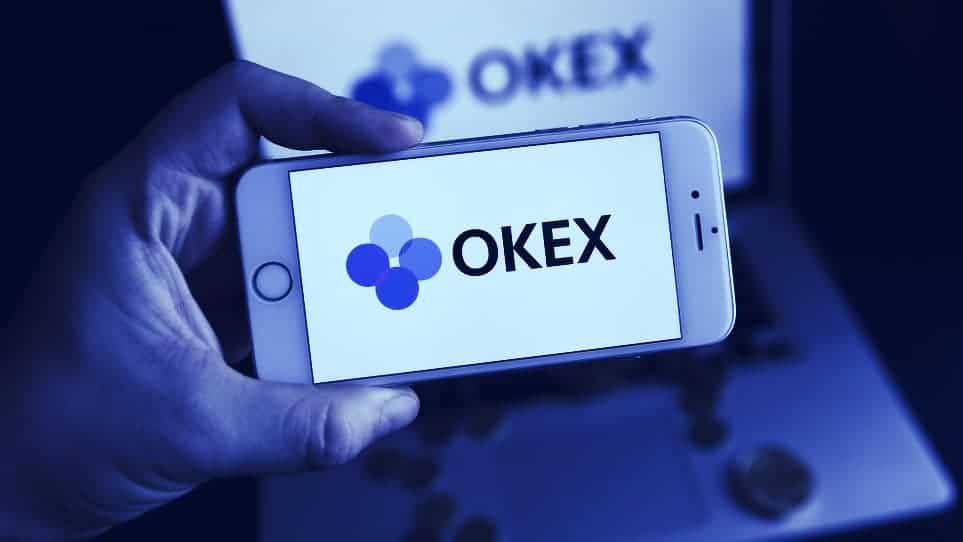 "Star" Xu, founder of the cryptocurrency exchange OKEx, is being held by police. The exchange has suspended services to its customers, who have not been able to withdraw tokens since October 16.
Quoting two individuals "close to OKEx," Chinese financial media Caixin reported that Xu has been taken by the police. One of the quoted individuals said Xu had been held by police at least a week and hadn't been seen since in any working group.

Jay Hao, the CEO of OKEx, posted a tweet on the same day as Caixin's report, saying that "the investigation concerns a certain private key holder's personal issue only."

OKEx replied to Bloomberg's inquiry, stating that the police investigation has nothing to do with anti-money laundering or with OKEx."
All operations @OKEx except digital asset/cryptocurrency withdrawals remain unaffected.

All your funds and assets are safe.

The investigation concerns a certain private key holder's personal issue only. Further announcements will be made.

— Jay_OKEX_CEO (@JayHao8) October 16, 2020
Forkast.Insights | What does it mean?

Although trading cryptocurrency and operating an exchange are both illegal in China, it happens all the time. As we've reported before on Forkast.News, this happens because of the phenomenon of "flag of convenience."

An exchange could have its largest office in China, employ mainly Chinese nationals, and actively target those residing in China, but if it's incorporated elsewhere with the executives working from that office, it's not technically a Chinese company.

Legally there's not a whole lot Beijing can do, but authorities are well aware of the situation. They are also cognizant of the risks of how many crypto exchanges structure their operations, and certainly don't want a repeat of QuadrigaCX.

Media reports indicate that the issue of interest to police in China revolves around a person "responsible for users' private keys" who has been "out of touch" since the investigation began. If this person that had access to the private keys was stealing from the exchange, we'd certainly know — it's blockchain after all. And OKEx swears up-and-down that this has nothing to do with money laundering. Instead, authorities might have interest in the custody model of OKEx, particularly if one person is responsible for the maintenance of private keys. If that person is located in China, and controls all the keys, authorities might have an issue with arrangement.
---
5. Funding spotlight: VC in India
Razorpay — Series D, India, US$100 million
Bangalore's Razorpay (not to be confused with Razer Pay), a self-described "full-stack financial solutions company […] on a mission to enhance the payment experience of over 300 million end consumers," raised US$100 million in a funding round led by GIC, the sovereign wealth fund of Singapore. Other high-profile investors, including Sequoia Capital India and startup accelerator Y Combinator, participated in the round. The company operates a "neobank" for business banking and CRM (customer relationship management) platform called RazorpayX, although it is currently focusing on developing a quick-to-deploy payment button for web developers.
Forkast.Insights | What does it mean?

Cash fuels an underground economy and denies the state tax revenue. Prime Minister Narendra Modi has a cashless society as one of his policy planks. Clearly India's Ministry of Finance has looked over at China and seen the potential, but India, a vibrant democracy that lacks the centralized political will of its neighbor, doesn't have the ability to turn the country's economy around on a dime and normalize digital payments. So, instead of the Alipay/WeChat Pay duopoly in China, you'll likely see the emergence of dozens of smaller firms fulfilling this mandate. Like Razorpay.