In this issue
Will El Salvador become the world's first Bitcoin economy?
Ethereum snaps at Bitcoin's heels
China's digital currency giveaways pave way for e-CNY
From the Editor's Desk

Dear Reader,

If you can't beat 'em, join 'em. And if you won't join 'em, beat 'em.

On opposite sides of the world this week, we've seen the first, conciliatory approach to cryptocurrency made into policy in El Salvador, and the second, command-and-control course on display in China.

The two are about as far apart as it's possible to get, with the tiny Latin American nation preparing to make Bitcoin legal tender in an unprecedented, laissez-faire leap of faith, while Beijing bets that its state digital currency will put an end to a popular, pesky and persistent enthusiasm for cryptocurrencies that the Communist Party has struggled to bring under control.

If crypto watchers wanted a dramatic, real-world stress test for digital currencies and the financial ecosystem that has sprung up around them, they're unlikely to be disappointed with either San Salvador's "join 'em" or Beijing's "beat 'em." What emerges could define the future of currency.

Until the next time,

Angie Lau,
Founder and Editor-in-Chief
Forkast.News
---
1. Will El Salvador become the world's first Bitcoin economy?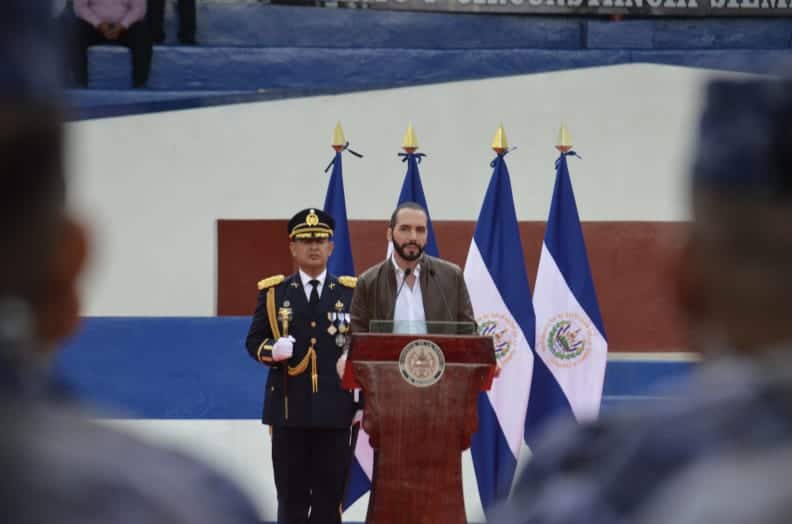 By the numbers: El Salvador Bitcoin — over 5,000% increase in Google search volume.
El Salvador's president, Nayib Bukele, attended the Bitcoin 2021 conference in Miami last week and announced that he would propose the country adopt Bitcoin as legal tender. "If 1% of [Bitcoin] is invested in El Salvador, that would increase our GDP by 25%," the 39-year-old president wrote in a tweet following his announcement.
In a Twitter response to TRON Chief Executive Justin Sun, Bukele said there would be no capital gains tax on Bitcoin, and dangled permanent residency for crypto entrepreneurs as an incentive to bring their business to the country.
Bukele added: "70% of El Salvador's population doesn't have a bank account and work[s] in the informal economy. Financial inclusion is not only a moral imperative, but also a way to grow the country's economy, providing access to credit, savings, investment and secure transactions."
In other Bitcoin news, the U.S. Federal Bureau of Investigation clawed back US$2.3 million worth of Bitcoin from ransomware hackers known as DarkSide, who last month took down operations of the U.S. East Coast's main fuel pipeline, according to the Department of Justice.
Forkast.Insights | What does it mean?

Bitcoin enthusiasts are close to realizing a dream most thought impossible for at least another decade, with Bukele's proposal to adopt Bitcoin as a national currency winning majority support in the country's legislature just hours after it was introduced late on Tuesday night.

Bukele's political party, Nuevas Ideas, holds a supermajority in the legislature, and the bill won 62 out of a possible 84 votes. It is now awaiting Bukele's signature before it is ratified as a new law.

Following his announcement, Bukele said that Salvadorans overseas sent around US$6 billion in remittances to their home country from places such as the United States every year. Those funds are currently processed by intermediaries such as Western Union, which take cuts of as much as 20%. "By using bitcoin," Bukele wrote, "the amount received by more than a million low-income families will increase in the equivalent of billions of dollars every year."

El Salvador has had a dollarized economy since its own currency, the colón, was replaced by the greenback in 2001. Until recently, that had helped to stabilize an economy that had been suffering from persistently low levels of growth. But following the outbreak of the coronavirus pandemic, the Federal Reserve has been printing money at a breakneck pace to keep the U.S. economy afloat. That stimulus boosted the supply of U.S. dollars in circulation by 32% between February 2020 and May 2021. During that time, the Fed has created nearly US$5 trillion, fueling inflation in economies tied to the dollar.

"In order to mitigate the negative impact from central banks, it becomes necessary to authorize the circulation of a digital currency with a supply that cannot be controlled by any central bank and is only altered in accord with objective and calculable criteria." Bukele said in a pre-recorded message at Bitcoin 2021. Because its supply is capped at 21 million units, Bitcoin is said to be immune to the inflationary pressures that are currently affecting the greenback.

When Bukele's bill becomes law, Bitcoin will be treated as a national currency. Retailers in El Salvador will be obliged to accept it for purchases of goods and services, and government organs at all levels will need to accept it for the payment of taxes, fines and licensing fees.

Bitcoin holdings, like holdings of U.S. dollars, will not be subject to capital gains tax on any appreciation in their price.

"In order to promote the economic growth of the nation, it is necessary to authorize the circulation of a digital currency whose value answers exclusively to free-market criteria, in order to increase national wealth for the benefit of the greatest number of inhabitants," reads the bill passed on Tuesday.

El Salvador's adoption of Bitcoin as legal tender will likely have important consequences for Bitcoin investors worldwide. Already, Bukele's announcement appears to be causing a domino effect in the Americas, with politicians in Panama, Brazil, Argentina and Paraguay reportedly now also looking to follow the country in adopting Bitcoin as a national currency.
---
2. Ethereum snaps at Bitcoin's heels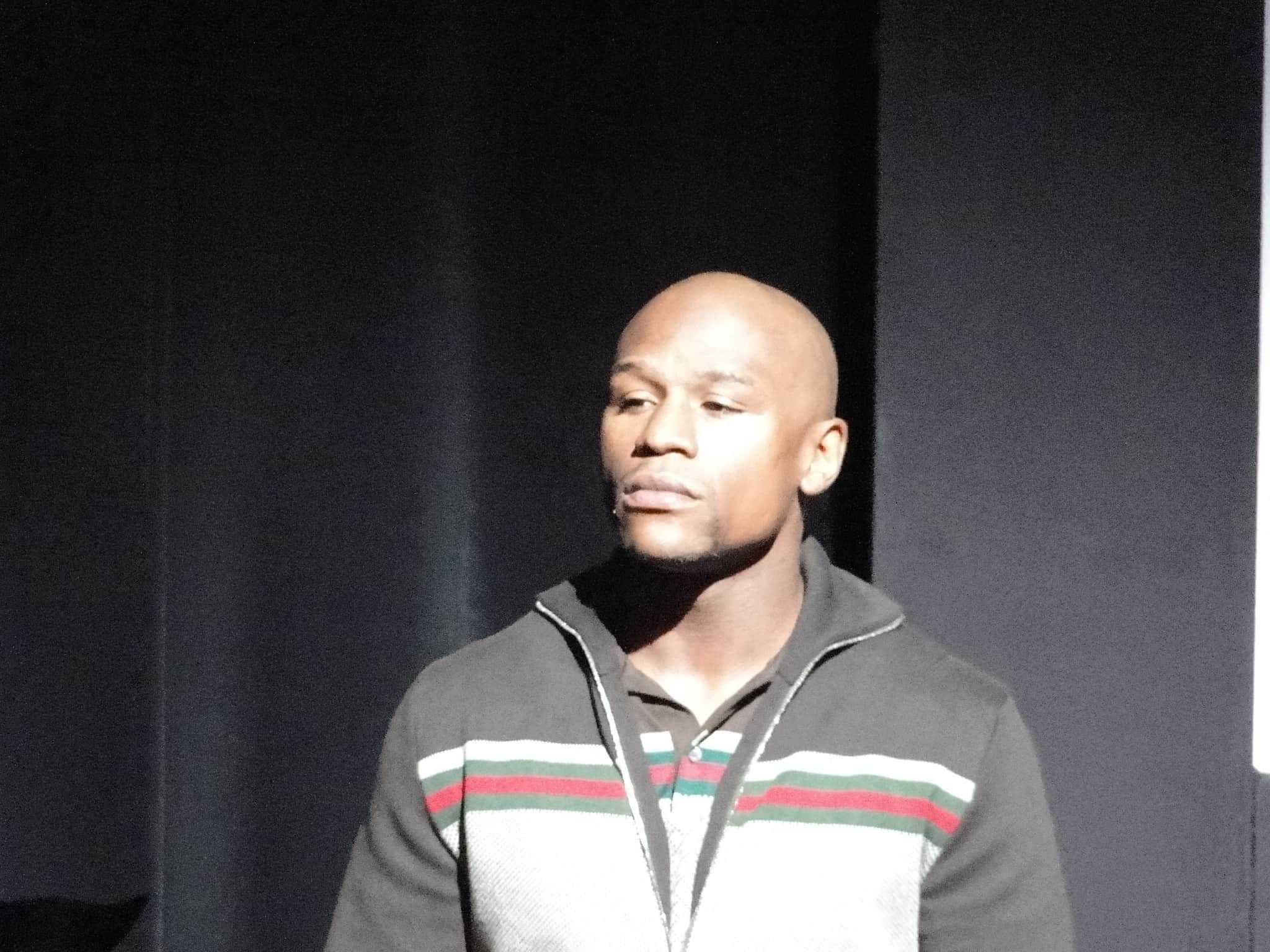 By the numbers: Ethereum — over 5,000% increase in Google search volume.
Champion boxer Floyd Mayweather Jr expressed his love for Ethereum and won a round of "boos" for his wayward affections at the Bitcoin 2021 conference in Miami. He also sported the smart-contract blockchain's name on his shorts during his main event bout with YouTube star Logan Paul at the weekend fest. Meanwhile, Ethereum holders are moving their ETH holdings out of centralized exchanges, making them unavailable for trading in the wider crypto market. The volume of ETH on centralized exchanges has reached a two-year low, according to Glassnode data shared by market watcher Bloqport.
Ethereum's market dominance has been catching up to Bitcoin, at 18.9% to Bitcoin's 42%. ETH was trading at US$2,500 as of press time.
4.6% of the entire ETH supply is currently staked in the ETH 2.0 staking pool, which is worth nearly US$13.5 billion.
Forkast.Insights | What does it mean?

Often described as the gold and silver equivalents of the cryptocurrency world, Bitcoin and Ethereum have seen huge surges in their price over the past year. Despite the market downturn that began in mid-May, when Elon Musk suddenly declared that Tesla would no longer accept Bitcoin as payment due to environmental concerns, Bitcoin is still up by around 330% and Ethereum by 1,450% since this time last year.

Besides prices, many things have changed during the past month. Bitcoin's dominance of the market has continued to fall and is currently at 42% while Ethereum's is now at around 19%, according to CoinGecko.

"A trend that has been unfolding recently is the apparent outperformance of ETH relative to BTC," Diginex Sales Manager Justin d'Anethan told Forkast.News in an interview. "I'm not just talking about price action. The activity, fees and number of addresses on the Bitcoin blockchain seem to be decreasing slightly in recent days. Even BTC exchange volumes are dropping. While that's happening, ETH's activity and on-exchange volumes hold steady and rise, thus doing relatively better than BTC."

As environmental concerns and criticisms of runaway energy consumption plague the crypto mining sector, the upcoming release of Ethereum 2.0 may prove more critical than ever. Like Bitcoin, Ethereum also uses a proof-of-work model, meaning that its blockchain consumes the same energy as the city of Hong Kong, according to digital economy website Digiconomist. But ETH 2.0's new proof-of-stake network will reduce its energy consumption by 99.95%, news of which is no doubt aiding Ethereum's rise.

D'Anethan added: "The strength in price is also linked to the ecosystem that the Ethereum blockchain supports. A flurry of projects exist on Ethereum, and therefore strengthens the network effect and crucial need for the whole crypto space … and naturally that's supportive."

As seen in Floyd Mayweather's choice of shorts for his recent exhibition match, Ethereum is now finding celebrity endorsement — something it has lacked until now, while Bitcoin has been touted by the likes of Elon Musk, Jack Dorsey, Gwyneth Paltrow and Snoop Dogg. That will no doubt spur on meme-investors.
---
3. Chinese digital money giveaways pave way for e-CNY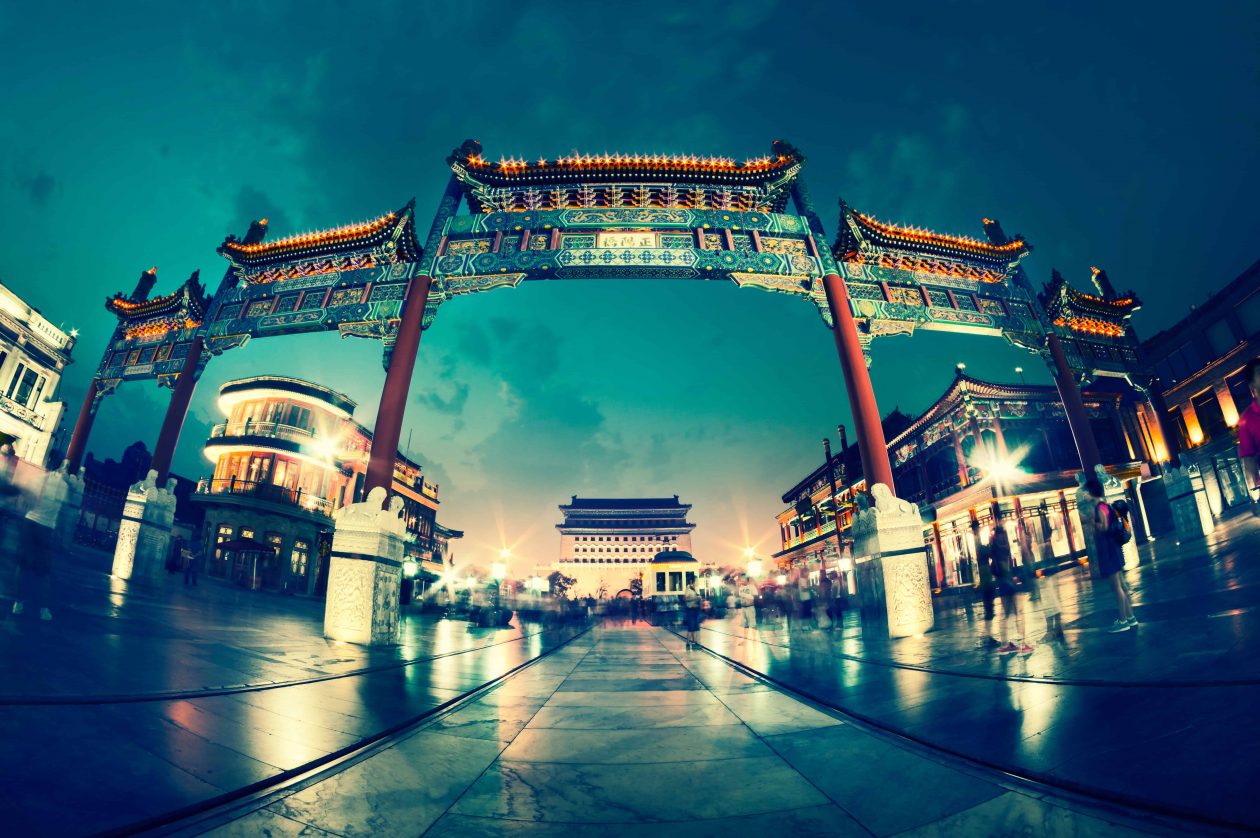 Shanghai and Beijing are going all in on China's prototype digital currency during next week's Dragon Boat Festival holiday, giving away a combined sum of around US$9.3 million in e-CNY.
Officials in Beijing are handing out 200,000 virtual red envelopes, each containing 200 yuan (US$31.30), and Shanghai is distributing 350,000 virtual red envelopes with 55 digital yuan (US$8.59) in each.
Both giveaways will use a lottery system to select the winners. Individuals can register with their phone and ID numbers, and their mobile phone GPS signals must show that they are in each city. The free digital yuan will expire after June 20.
The e-CNY, also known by its original project name, DCEP (Digital Currency Electronic Payment), is a Chinese central bank digital currency project that has been tested at scale 13 times in more than eight cities.
Forkast.Insights | What does it mean?

China's central bank is continuing its acceleration of digital yuan trials through its virtual red envelope lottery system. Shanghai's e-CNY lottery will see around US$3 million given away in the Chinese financial hub.

The announcement came just days after Beijing unveiled plans to give away virtual red envelopes to 200,000 people. The red envelopes tap the Chinese tradition of giving cash as a present on special occasions, particularly at Chinese New Year.

In the global race for central bank digital currency (CBDC) dominance, China has remained the front-runner and its central bank has launched trials of its e-CNY in a number of cities, including Shenzhen and Chengdu.

E-CNY will help the People's Bank of China enhance its surveillance of cash flows in the economy, strengthen its control of data, and potentially boost the yuan's global status.

China's digital yuan — still commonly known by its original project name, DCEP (Digital Currency, Electronic Payment) — will boast smart-contract functionality in the future, according to Yao Qian, formerly of the Chinese central bank, speaking at the International Financial Forum, a high-level finance meeting in Beijing on May 30.

According to a Chinese government announcement on its official WeChat account, the draw for the virtual red envelopes will begin on Saturday and end on Sunday, and is open to anyone, regardless of their nationality.

Consumers can already use e-CNY at supermarkets, restaurants and hotels in major shopping districts in Shanghai.