Coinbase Global Inc., had to shutter its services to Indian customers following "informal pressure" from the Reserve Bank of India (RBI), the chief executive officer of the global cryptocurrency giant said in an earnings call on Tuesday.
"So a few days after launching, we ended up disabling UPI because of some informal pressure from the Reserve Bank of India, which is kind of the Treasury equivalent there," CEO Brian Armstrong told analysts in a call discussing the firm's first-quarter earnings. He was referring to the country's ubiquitous instant real-time payment system, cofounded by the central bank.
See related article: India's crypto exchanges switch to P2P, bank transfers
"And so they — in the press, it's been called a "shadow ban," basically, they're applying soft pressure behind the scenes to try to disable some of these payments, which might be going through UPI," Armstrong added.
A spokesperson for India's central bank did not immediately respond to an email requesting a comment. Subsequent phone calls seeking a comment went unanswered.
The travails of the largest cryptocurrency exchange in the U.S., highlight the perilous path foreign companies have to brave in India's evolving, but often ambivalent regulatory environment, especially when it comes to new technologies, and industries.
To make matters worse, it is not entirely uncommon for local rivals to lean on regulators to come up with onerous rules that impede the operations of a global player.
See related article: Indian banks ask for clarity on use of UPI for crypto assets
"This implies bad news for crypto sector investors," financial markets analyst Pradeep Gooptu told Forkast. "And I think it gives a rather negative image when it comes to how India is perceived by the global investment community as well as for in-house domestic investors," he added.
Groundhog Day
India's National Payments Corporation (NPCI), the operator of the UPI payments interface, had earlier objected to WhatsApp's plans to offer payments through its chat interface in India.
It relented after parent Meta Platforms Inc. invested in a firm backed by Mukesh Ambani, one of India's richest and its most influential citizens.
The NPCI later green-lit WhatsApp payments, limiting the maximum registered user base to 20 million. Recently, WhatsApp reportedly won approval to more than double the number of users of its payments service in India to 100 million, two sources familiar with the matter told Reuters.
Coinbase would be hoping for a similar miracle. But before that happens, Armstrong hinted at all possible options being on the table in the call.
"I guess we have a concern that they may be actually in violation of the Supreme Court ruling, which would be interesting to find out if it were to go there," Armstrong said without elaborating.
The country's highest court of law has weighed in support of cryptocurrency firms, lifting curbs imposed by the central bank through a 2018 circular on making banking services available for the industry.
However, Coinbase would prefer working with the RBI and "focus on relaunching," Armstrong relented.
"I think there's a number of paths that we have to relaunch with other payment methods there," he said. "And that's the default path going forward. So my hope is that we will be live, back in India, in relatively short order, along with a number of other countries, where we're pursuing international expansion similarly," he added.
"India is a unique market, in the sense that the Supreme Court has ruled that they can't ban crypto, but there are elements in the government there, including at the Reserve Bank of India, who don't seem to be as positive on it," Armstrong said. He claimed of "soft pressure behind the scenes to try to disable some of these payments which might be going through UPI."
See related article: RBI is causing crypto hesitancy among Indian banks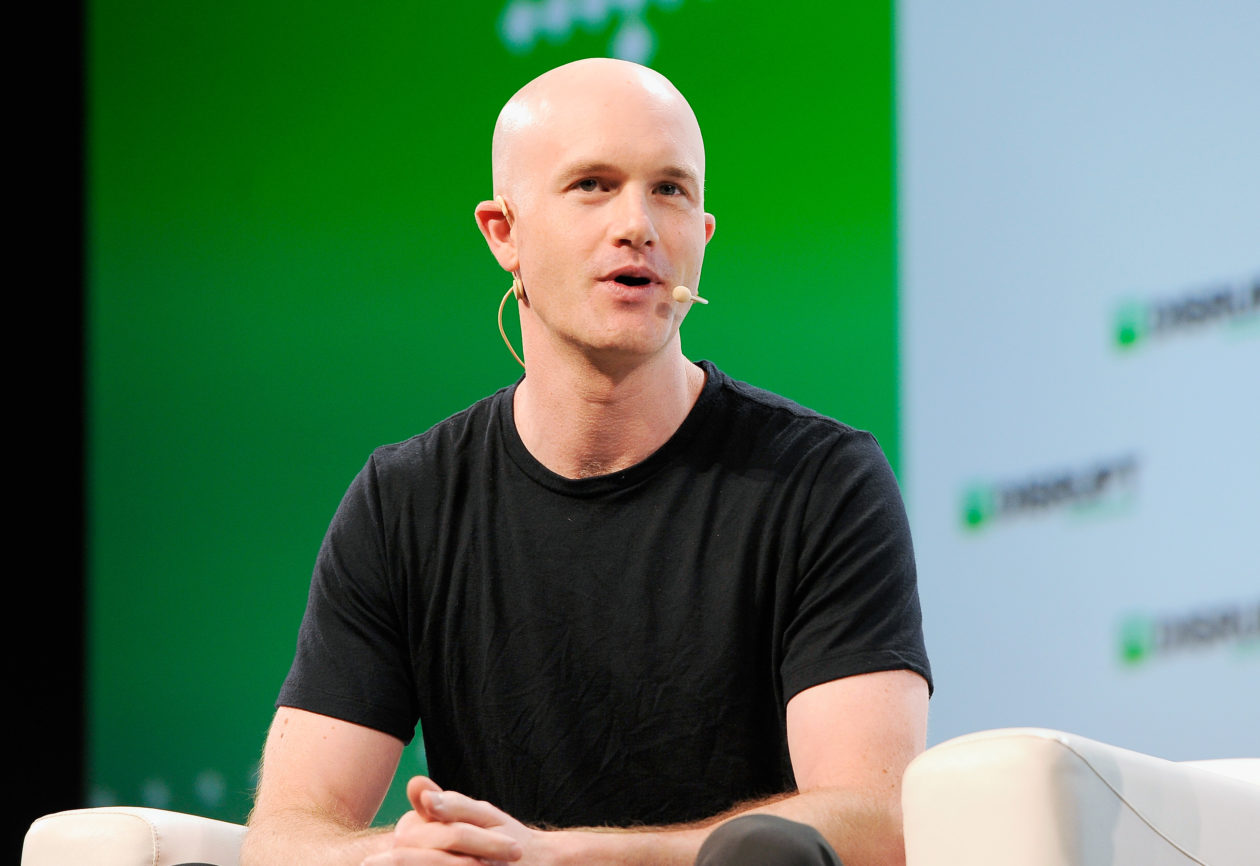 On the central bank's part, the RBI has repeatedly warned against crypto trading with a deputy governor calling for an outright ban.
The country imposed a 30% flat tax on all gains made from cryptocurrencies from April 1, which has led to as much as a 70% drop in trading volumes – the biggest in years.
A 1% annual levy on transactions exceeding INR10,000 (US$129), and INR50,000 (US$646) for specified individuals, will come into effect on July 1. Tax authorities are also exploring the implementation of a 28% factory-gates tax on all cryptocurrency transactions, at par with taxes on lotteries, casinos and other forms of betting.
See related article: India tax breaks crypto's back
Labor lost
Coinbase's bittersweet experience was particularly surprising given its chief product officer Surojit Chatterjee is of Indian origin.
At the launch of services in the country in April, Chatterjee effused on how Indians could use the UPI payments platform to quickly buy cryptocurrencies on Coinbase.
Soon afterwards, and in a rare departure from the norm, the NPCI issued a statement, distancing itself from any association with crypto exchanges.
That took Coinbase, as well as several other crypto exchanges in India, by surprise, because they had relied on the UPI payments interface without any protestations by the NPCI.
See related article: Coinbase snafu sets the cat among the crypto pigeons in India
"Many crypto exchanges and payment gateways that may have been using UPI services disabled it after NPCI's statement as they do not want to get into a compliance-tussle with NPCI, which is a government organization," a person familiar with the entity's thinking told Forkast.
"It's a regulatory issue, and the RBI is in a better position to comment on it, and NPCI is bound by it," the person who did not wish to be named added.
See related article: Indian e-wallet provider MobiKwik yanks crypto support
A foot in the door
To be sure, Coinbase maintains operations in India supporting global markets, sans the country.
The firm had earlier planned to hire over 1,000 employees in India this year in addition to the existing 300 staff at its tech hub in the country. There was no immediate word on those plans.
Referring to his 'action produces information' management theories, Armstrong said it is not immediately clear how educated people are about crypto. This is particularly the case when it comes to international expansion, he said.
See related article: India to make life hell for crypto investors: MP
This could entail substantial work meeting policymakers around the world and teaching them about the anti-money-laundering (AML) capabilities of cryptocurrencies, and their positive benefits, Armstrong opined.
"The people of these countries generally really want crypto," said Armstrong. "And so to me, that says that most places in the free world and democracies, crypto is going to eventually be regulated and legal, but it's going to take time for them to get comfortable with this."
"The political environment in India for cryptocurrencies has turned hostile," Gooptu said. "We cannot deny this… It's sad for the crypto industry."