The rate of technology adoption in response to fighting the impact of Covid-19 has been swift, and what might have taken years has taken months. There is little evidence that these digital trends will abate any time soon, and blockchain technology stands front and center.
With the latest OECD forecast indicating global GDP will contract by 6% in 2020, businesses need to find ways to adapt to the post-Covid world. Blockchain and distributed ledger technology are promising a way forward that will give needed momentum to the economic recovery.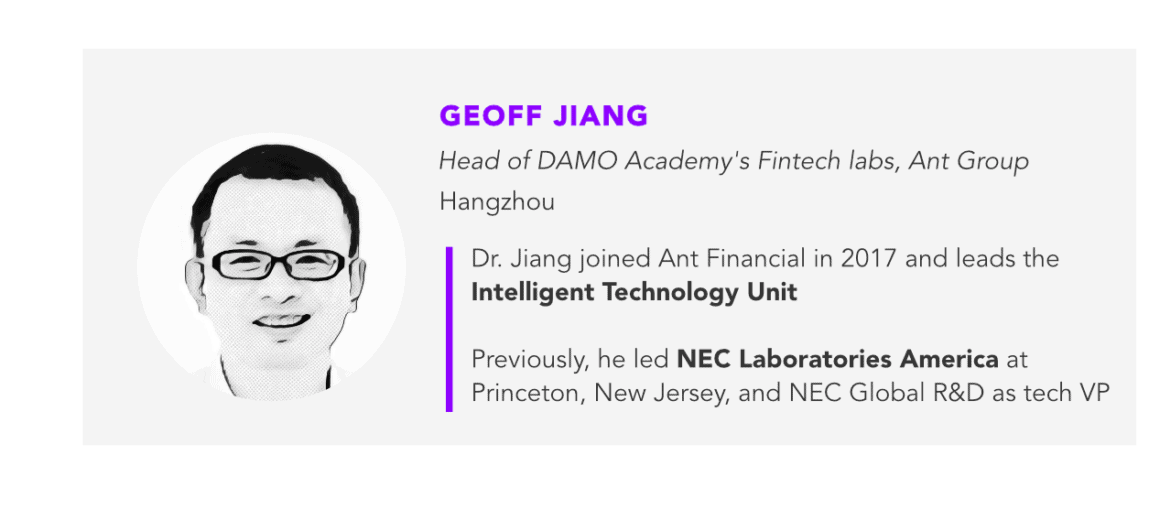 By providing greater transparency and security to transactions, it is able to create trust at a time when nervous businesses are increasingly reluctant to enter agreements or commit to payments.
Even before the pandemic, research estimated the size of the global blockchain technology market would reach US$39.7 billion by 2025. Now, with so much of the world adopting a digital-first approach to doing business, it may be that this number is reached far sooner.
Blockchain on the rise
According to Gartner, blockchain will generate US$176 billion in annual business value by 2025. By 2030, it is projected to rise to over US$3 trillion, reflecting a remarkable trajectory of adoption.
Its strength as an enabling technology, paired with its ability to engender trust through greater transparency and security, makes blockchain one of the most innovative and important technologies to date.
Take education as a test case. To increase the security and verifiability of a person's qualifications and credentials, educational organizations have been building blockchains to digitally store such information for easy referencing.
With Covid-19 compelling schools and universities to adopt digital capabilities to continue teaching their students, blockchain can help academic institutions manage this migration smoothly by allowing them to securely issue certificates in a way that minimizes credentials fraud. It is a way to build trust in distance learning by anticipating its risks.
Shipping on the chain
Trade is another sector set to accelerate the use of blockchain. Shipment tracing and contactless digital import and export transactions, which can be facilitated efficiently using blockchain, are an important part of rebuilding confidence in global commerce. The emergence of "smart ports" are indicative of this trend. By digitalizing cargo operations and facilitating information transparency, buyers and sellers can transact more seamlessly.
This was the intention behind our recent partnerships with Cosco Shipping as well as China Merchants Port, to improve the efficiency of maritime trade by developing blockchain-based platforms to connect industry parties and facilitate business without the need for physical interactions.
Because Covid-19 has disrupted supply chains and created uncertainty around the future of global trade, companies deserve greater assurance that their business dealings are secure and reliable. Blockchain assists with this, providing visibility to the transaction process by digitally recording each step.
It builds confidence by mitigating the conventional risks associated with inaccurate or obscure freight tracking information, the improper documentation of cargo-related paperwork and the mishandling of transaction details.
Blockchain-facilitated "smart contracts" are yet another pillar of this process, making it possible to execute on transaction deliverables and payments automatically, keeping parties informed and offering a basis for better decision making.
A recovery built on trust
These examples are just a glimpse into how fundamental blockchain technology will be as we recover from Covid-19. According to PwC, we may see 10-20% of global economic infrastructure operating on blockchain-based systems by 2030, a strong vote of confidence in the power of the technology to facilitate business in an increasingly digital environment.
This trend is backed up by the growing investment of businesses in blockchain solutions, which is expected to expand from US$1.5 billion in 2018 to US$15.9 billion in 2023. As more companies migrate their operations to blockchains to navigate the impact of Covid-19, the technology is fast becoming critical infrastructure. The adoption is also not limited by geography. PwC expects China to become a global leader in the development of blockchain projects by 2021-2023, signaling the momentum behind the technology in Asia Pacific.
See related article: Opinion | China Moving Full Speed Ahead with Digital Currency and Regulating Blockchain
Blockchain is helping companies manage the transition to a digital-first approach to doing business. By making business transactions more secure and transparent, it is also offering an antidote to the uncertainty created by the current crisis.
Blockchain use cases are now expanding continuously, touching everything from trade financing to contract bidding. The technology is being harnessed to help speed up digital transformation of industries, as well as their recovery from the Covid-19 pandemic, by providing a more trustworthy way to do business in an increasingly digitalized world. For many of us, this future cannot come fast enough.
Dr. Geoff Jiang is president of the Intelligent Technology Unit at Ant Group, operator of Alipay and the organizer of INCLUSION Fintech Conference, a fintech event in Shanghai later this month.