Cryptocurrency is the fastest-growing sponsorship category in sports and that's for a reason. The crypto industry adds value, prestige and good public relations for leagues, franchises and athletes worldwide. It's hard to ignore Crypto.com's US$700-million naming rights deal with what we've formerly known as Staples Center, its US$175 million sponsorship deal with UFC, or, say, Tom Brady's "undisclosed" amount of crypto with his equity stake and partnership with FTX — just as silence can be deafening, "undisclosed" screams boatloads of Bitcoin. The point is, sports and crypto are at the intersection of a cultural shift, and we're watching this full-court press play out right before our eyes. Here's why sports and crypto are the perfect teammates.
The number of multimillion-dollar deals being inked right now would leave Jerry Maguire voiceless from gleeful screaming. Jokes aside, the numbers are staggering. It's estimated that between Crypto.com and FTX alone, upwards of US$1.45 billion have been spent on sports sponsorships. And that's just scratching the surface. In addition to those heavy hitters, other well-off crypto brands are using the massive reach of sports to grow awareness in a relatively new industry. Leagues and franchises are seeking to tap into younger audiences that gravitate towards crypto as a strategic way to reach millennials and Gen Z'ers, while athletes are tapping into this new era of influencer culture by inking large sponsorship deals as they grow their personal brand in new and creative ways.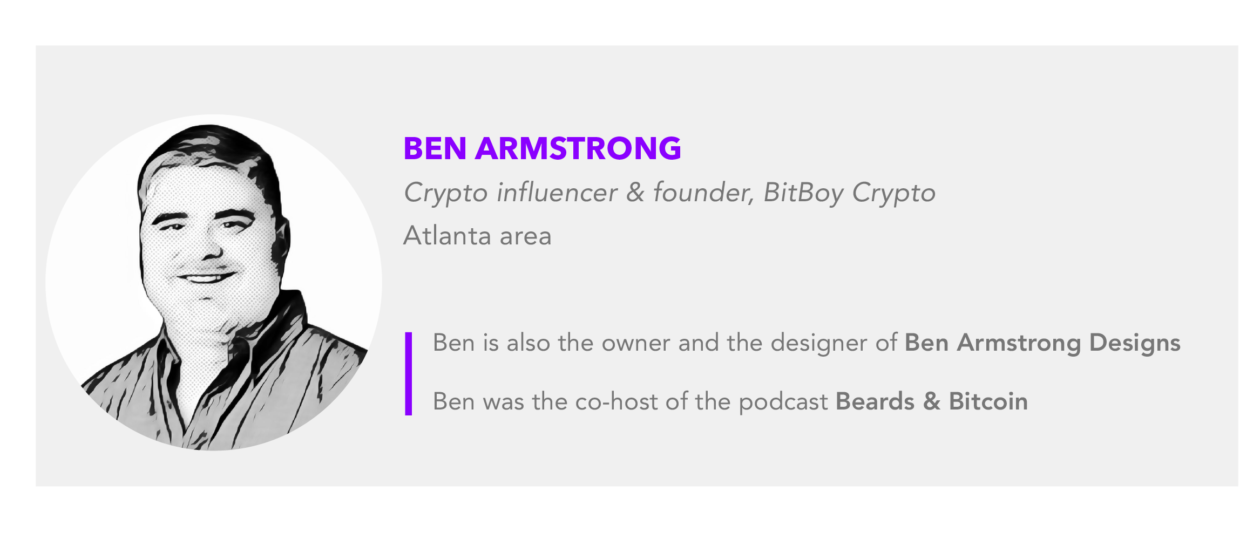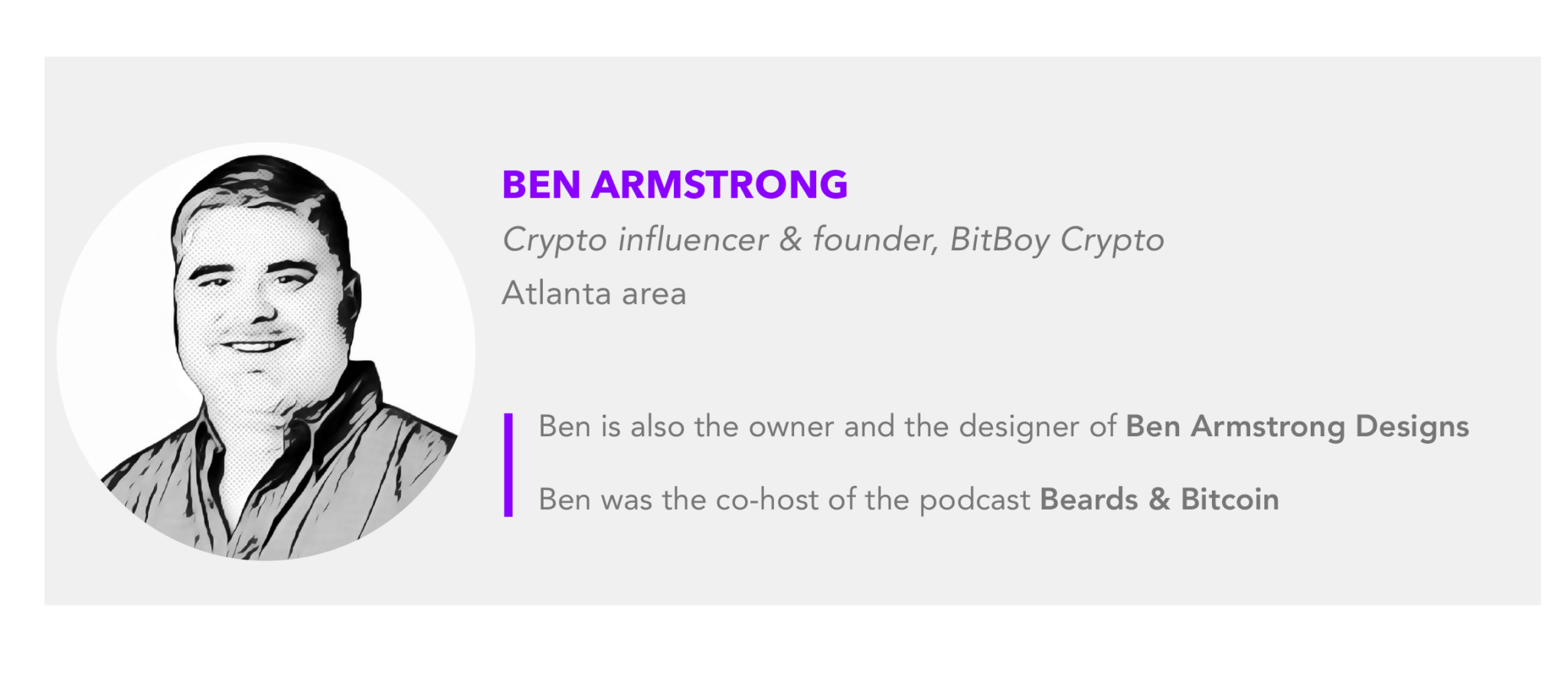 Making cents of it all
Through these massive deals, crypto brands are not just meeting people where they're at; they're meeting them anywhere they look, whether it's their logo on a jersey, their brand name on a building, or during TV timeouts when we get to watch Tom Brady and Giselle orange-pill their pals. In short, they are attempting to humanize what can feel like a complex and intimidating technology to the average person just getting started in crypto. Since the beginning of time, sports and competition have fostered communal bonds and helped people make sense of the complexities of life, and it's no different with crypto. Traditionally, when a recognizable athlete endorses a product, whether it's Wheaties, Gatorade, or a pair of shoes, you're more inclined to give that brand a try. Or, if you're already using that product, your decision feels validated, and, in so doing, brand loyalty increases. You're ahead of the curve, after all! This is proven; celebrity endorsement can cause the value of stocks to rise and increase sales by about 4%. This will be no different with crypto on the road to mainstream adoption.
All is fair in love and basketball… and blockchain
Sure, the largest crypto endorsement deals are reserved for big-time athletes like Tom Brady, Steph Curry, Lionel Messi, and more, but the most potent part about crypto is that it empowers athletes at every level to creatively brand themselves while generating additional streams of revenue. For instance, have you ever heard of Tyger Campbell? He's the point guard for the UCLA men's basketball team who announced the creation of his cryptocurrency called $TYGER. In contrast to other stock-like cryptos, $TYGER is what's called a community token — connecting him to his fans/community by offering holders of $TYGER limited merchandise giveaways, opportunities to challenge him in Super Smash Bros. and chess, as well exclusive access connecting with him in unique, never-seen-before ways throughout his career. Imagine holding community tokens from a collegiate Michael Jordan and gaining exclusive access to limited edition Air Jordans (along with the NFT, or non-fungible token), and playing poker against him in the metaverse.
Kayvon Thibodeaux, a collegiate football player at Oregon and the potential top pick in the 2022 NFL draft, is another example. Fans of Thibodeaux who purchase his $JREAM token will gain exclusive access to a Discord channel and merchandise from a marketplace that resells player-worn collegiate apparel. Additionally, there's a philanthropic component where a portion of the weekly $JREAM rewards go to the JREAM Foundation, an organization Thibodeaux started to educate underprivileged youth with the main goal of opening up a school that will empower middle school and high school students by teaching them about cryptocurrency and finance.
As this elite-level of collegiate players enter the 2022 draft, their fan base will come with them, they will be the most loyal, and they will be hard to ignore. Up and coming athletes will take notice of this phenomenon, they will learn from it, and they will utilize it in their own unique ways.
Audius, the music streaming platform built on the blockchain that pays musicians directly every time someone plays their songs, empowers musicians in ways we've never seen. It's not outside the ballpark to imagine amateur athletes getting paid every time they achieve an athletic milestone like hitting 30 home runs or shooting above 40% from three-point range. As the saying goes, "all is fair in love and basketball"… and blockchain?"
Teeing up the future for a win-win-win
The list goes on and it's growing because crypto enables athletes at all levels and across any sport to utilize tokens to reward fans, get them more engaged, build stronger communities, and in so doing, on-ramp what could be millions of people into crypto in 2022 alone. The synthesis of sports and crypto will only grow closer and become more creative in the months and years to come.
The tech, the money, the momentum for mainstream crypto adoption, and the rise of athlete empowerment is all there to align in what can be a truly epic next few years for crypto starting with a bang in 2022. It is said that negotiations are successful when all parties involved are less than satisfied. That might have been true until now.