Articles by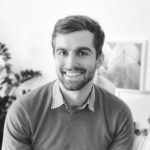 June 2022
Cryptocurrencies can offer citizens in emerging economies a potential buffer against runaway inflation and financial mismanagement by governments. But buying them increasingly means navigating onerous regulations and punishing taxes.
April 2022
Stablecoins are taking the world by storm and it's the US dollar that outweighs any other fiat-backed cryptocurrency. What are the reasons for the greenback's dominance?
February 2022
Bitcoin's recent slumps have been coupled with macroeconomic activities, bringing its status as an inflation hedge into question.