Following a brief intermission, the epic clash between Micree Zhan and Jihan Wu, the estranged co-founders of Bitcoin mining hardware firm Bitmain, has resumed.
According to a post on Bitmain-owned Antminer's WeChat, 10,000 Antminers at a mining farm in Inner Mongolia were "illegally moved" in mid-July by former Bitmain staff, causing "severe financial damage to Bitmain and its customers."
What has happened to the Antminers?
While some Antminer buyers choose to operate their mining rigs themselves, many opt to co-locate their miners at a Bitmain-owned mining farm in exchange for a monthly fee and a cut of revenue from the miner. Many of the missing Antminers, which are worth millions, are in this category.
The Bitmain subsidiary that currently owns the farm is Fujian Zhanhua Intelligent Technology Company, which, according to public records, is controlled by Zhan. Zhan set this company up to operate Bitmain's bank account. He was no longer in control of the firm's official account, as Wu had the company chop in his possession.
In a Weibo post from Bitmain's main account, Zhan accused Wu of attempting to "illegally transfer" the Antminers, which he maintains are Bitmain's property, into a company controlled by Wu.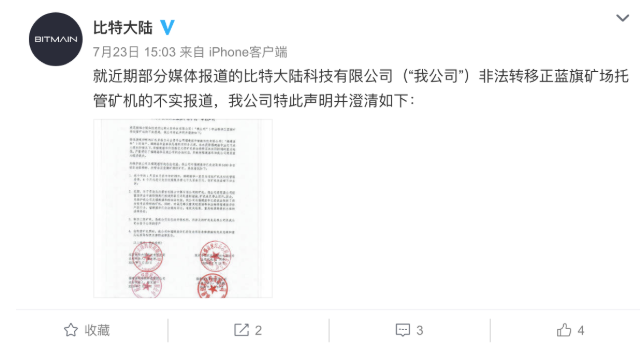 Who controls what at Bitmain?
The battle between Zhan and Wu is over the position of "legal representative" of Bitmain, the world's largest manufacturer of crypto mining hardware and a host of crypto mining operations. With this position comes control of the corporate chop and thus unlimited signing authority on behalf of the company.
Although Zhan controls the firm's Beijing office and its Shenzhen factory, Wu remains Bitmain's legal representative, and controls the Hong Kong parent of Bitmain China. In June, Wu reportedly cut off the supply of chips from Taiwanese company TSMC to Bitmain's factory.
As mighty as an Antminer
Bitmain's Antminers are a major contributor to the world's hashing power. The Antminer S9, the company's flagship, produced approximately 23% of the world's hashing power according to a report by CoinMetrics.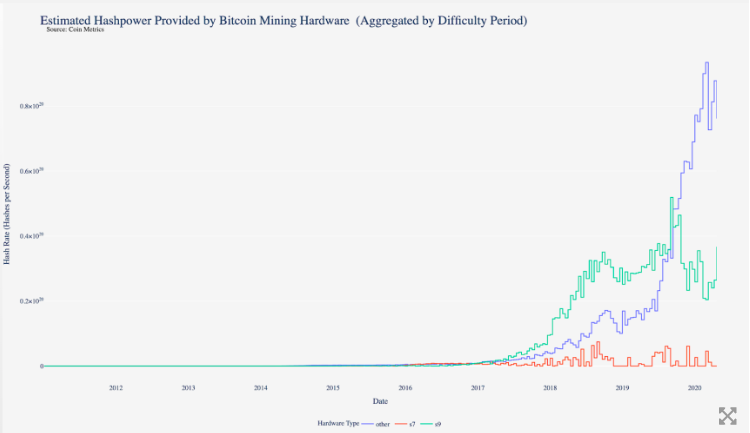 As Antminer plays a crucial role in the world's hashing power, the uncertainty over its management continues to worry miners and the Chinese crypto community — more so, according to one report, than the floods in Bitcoin mining hotspot Sichuan.
This story originally appeared in Decrypt, a media company covering crypto and the decentralized web, and appears here with additional updates by Forkast.News