For the past few months, fervent discussions have taken hold across the web about what lies at stake for the future of the internet. Web3, as it's called, postulates a decentralized vision for the internet as an "internet of blockchains." Informed by the existing inequitable power structures that ultimately take ownership and empowerment away from users (despite Web2 being characterized by the mass user-generation of content), Web3 purports to eliminate the dominance of the big platforms that have essentially come to run our lives.
In no area of internet culture is this more apparent than the creator economy. Now valued at US$104.2 billion, the creator economy is very much a product of Web2. Whether you're a self-taught make-up artist or an MMORPG enthusiast — in a time where content is king and demand is high, passions could become very real careers. So, what went wrong?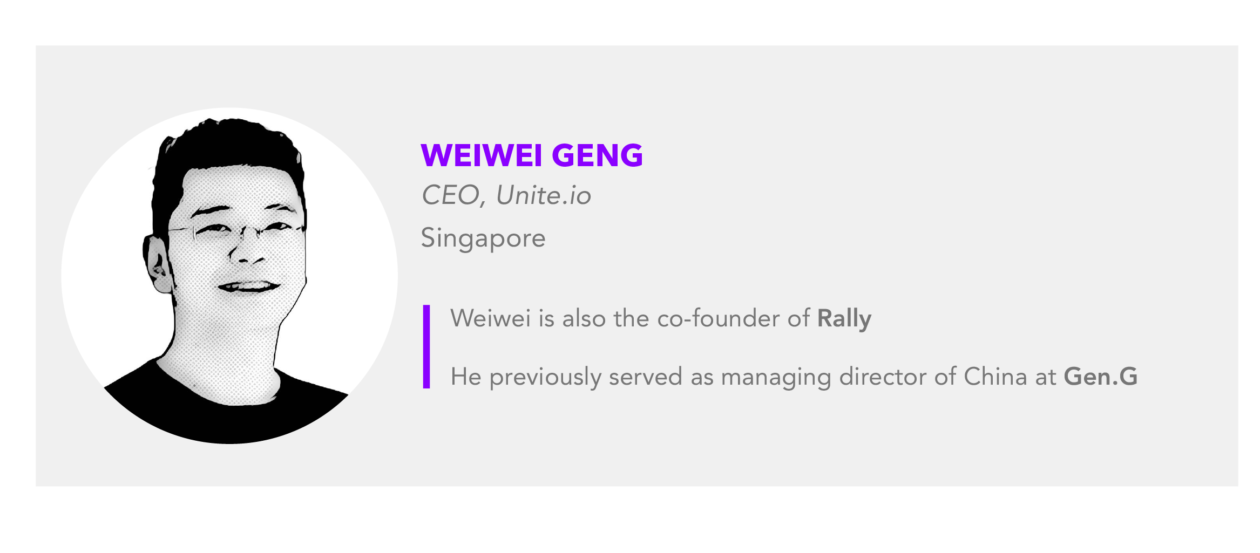 The reliance on a select few platforms naturally poses questions of anti-competitive behavior across the ecosystem. It can also mean that as these platforms can exist, knowing that their market position is assured, they can be a little less inclined to support their users when things go south: Consider when a hacker leaked internal data from Amazon-owned streaming site Twitch to "foster more disruption and greater competition" and to call attention to the platform's toxicity and its inability to better protect its users. Meanwhile, structural shifts can significantly impact how creators can engage with their audiences, with algorithm changes limiting the success of organic reach to single-digit percentages.
As creators contemplate their fate for the foreseeable future, Web3 seems to paint a rosy picture. But what of the fans and consumers who rally around their favorite influencers and creators: Does Web3 offer enough for them to make a switch?
For the user, first and foremost
In truth, eight years is far from plenty when it comes to new technologies. The fact is, the existing tools and models fostered by Web2 have the benefit of being tried and tested by way of first-mover advantage. We now have generations of adults and children who grew up with social media platforms, all their friendships, relationships and perhaps even careers facilitated by their existence. Naturally, to make a shift, we need not only a compelling ideological case but the reassurances that changes don't need to be made at the expense of user experience. This means that the existing conveniences of Web2 — from single-sign-on (SSO) to superapp ecosystems — will all need to be replicated in some way somehow in the new decentralized era of the internet.
Consider creator tokens that enable fans to directly support creators through a mini-community economy: The theoretical value proposition is all well and good — after all, each and every time you buy your band's new album or some merchandise, wouldn't you want to rest easy, knowing that every dollar spent went directly to them? Whether it's payment gateways or record labels, structural gatekeepers will take a slice of the earnings. But if entering a token economy means that a fan has to embark on an arduous process of navigating crypto, getting a wallet, and understanding public and private keys, the experience is likely to put them off.
Today, projects across the ecosystem are experimenting with solutions to better address this user experience gap. We're also seeing the same approaches being pioneered across the NFT ecosystem, an area of the blockchain industry that has equally seen mass appeal and mainstream recognition throughout this past year.
A privacy play
While this issue of onboarding will continue to intensify as we see more and more decentralized social media platforms, the matter is also tied to that of privacy and security. To what extent are today's users willing to sacrifice privacy for convenience? Well, it may surprise you to learn that globally, an average of 84% of all surveyed users in the Ipsos 2021 Global Trends report believe that social media firms hold far too much power. The same percentage expressed a growing apathy towards data sharing, believing that it was inevitable we would all lose some privacy in the future due to new technologies. Again, the old adage goes: If you're not paying for the product, you are the product.
With Web3 looking to place power back in the hands of users, it might not be too late for the tides to turn. Some projects are already exploring the idea of using NFTs as a single sign-on, mirroring the conveniences of being able to use your Google or Facebook account to register onto a new platform. Here, NFT domains are 100% user-owned but also far more secure, preventing one's data from being "mined and sold." The development is promising and rests on the ideals of empowerment in an increasingly digital world. For creators looking to advance a vision of a more level playing field that's equitable for both themselves as well as their fans, this is key.
Asia's advantages
So for all the talk about Web3, what is the state of its ecosystem in actuality? Asia, for one, is making promising inroads in laying out a solid foundation for itself.
In Southeast Asia, where 73% of citizens are estimated to be unbanked, the proliferation of blockchain-enabled digital financial services is helping users to leapfrog traditional financial services. For example, Indonesia, in the first five months of 2021 saw over 6.5 million people trading cryptocurrencies — far exceeding the 2.2 million who traded public equities — representing year-on-year growth of 470%. Simultaneously, the rise of play-to-earn blockchain gaming in the past year amid the Covid-19 pandemic saw users flocking to such platforms to help make ends meet. Vietnam's SkyMavis is behind Axie Infinity, the NFT-based game that sees the majority of its users hailing from the region — with over 40% from the Philippines. Bolstered by a young, digitally-savvy and often mobile-first population, Asia's internet users are a ripe audience for Web3.
For creators in the region, the transition to Web3 may not be as much of a hard sell as anticipated. With almost 80% of all influencers in Asia described as "micro influencers," Web3 offers unprecedented opportunities to better grow their communities while making a sustainable living out of their creator careers. The chance to better monetize their personal brands and content while maximizing their earnings without being priced out by platforms is a value proposition that's certain to resonate among their audiences.
As talk of Web3 makes its rounds, touching all corners of business and attracting its fair share of Twitter wars, what's clear is that a decentralized movement is well underway and creators stand to benefit the most. In a crowded space where trust is waning and frustrations are on the rise about whether creators are getting their fair share of the profits, it's evident that solutions that can eliminate the need for gatekeepers and middlemen are well-warranted. That said, fans will do well to remember that they do have much to gain in making the transition — from better assurances that their personal data is being appropriately safeguarded and protected to a flourishing, evolving ecosystem that's placing user experience at the helm of development. Clearly, Web3 has something for everyone.