You've probably heard of World of Warcraft, arguably the most popular MMO (massively multiplayer online game) of all time. Well, Axie Infinity can be thought of as its blockchain-powered cousin, except the collectibles are replaced by non-fungible tokens (NFTs), and instead of fictitious gold, you earn cryptocurrency.
Players need digital pets known as Axies in the form of NFTs. These cute, Pokemon-inspired monsters will be pitched into battle against one another in a digital arena.
Sound familiar? It should, since it's based on the values of classic MMOs like Runescape, Guild Wars 2, and The Elder Scrolls Online.
One critical difference is that players can actually make a living without being top-ranked. Axie Infinity kicked off a play-to-earn revolution for gamers around the world, especially in developing nations where, in some instances, people quit their jobs to take up gaming as a source of income. Is Axie Infinity creating the open metaverse economy of the future? To answer that, we'll take a look at how the game works, its underlying technology, and its future potential.
Here's what you'll learn in this Forkast explainer on Axie Infinity:
The history of Axie Infinity
The development of the game can be traced back to early 2018 and the efforts of Trung Thanh Nguyen, Aleksander Leonard Larsen and Jeffrey Zirlin, all of whom would cofound the gaming studio Sky Mavis in Ho Chi Minh City the following year.
The trio shared a vision to develop a more reliable alternative to early iterations of blockchain-based games as they were inspired by the popularity of World of Warcraft.
To get the game off the ground, a sale of Axies was held in February 2018, which resulted in 3,112 being "adopted" in exchange for Ethereum.
Sky Mavis raised US$1.5 million in November 2019 to accelerate the development of Axie Infinity, attracting prominent investors such as Yat Siu of Animoca Brands, Sébastien Borget of The Sandbox, and Simon Kim of Hashed.
What is Axie Infinity
Axie Infinity is currently the most popular blockchain-powered game of its kind, attracting more than 1 million daily active players. Players can collect, breed, and battle Axies for daily rewards.
There are nine classes of Axies, and much like with Pokemon, each class has an advantage during battle. Despite belonging to the same species, each Axie is distinct. Axies come with six body parts, with each part containing one of three genes: dominant (D), recessive (R1), and minor recessive (R2). Each Axie can be bred up to seven times, with some attributes being more powerful than others, depending on the Axie's class and the player's desired combat build. Players can use the Axie Breeding Calculator to determine the most likely genes of their NFT offspring.
Players need three Axies to battle in the game's player vs. player (PvP) arena mode, or player vs. environment (PvE) adventure mode. A victory will reward players with Smooth Love Potion (SLP) tokens. SLP along with AXS, the game's native cryptocurrency, are required to breed new Axies.
Built on the core principles of play-to-earn gaming, Axie Infinity incentivizes players by rewarding them for their victories and completion of daily quests with SLP tokens. What makes this reward system unique is that SLP can be exchanged for other cryptocurrencies and fiat on crypto exchanges.
Moreover, Axies can be sold in exchange for Ethereum as NFTs, using the Axie Infinity Marketplace.
Underlying technology
Axie Infinity was initially built on the Ethereum network and Axies as ERC-721 tokens, with its two cryptocurrencies AXS and SLP being ERC-20 tokens. Sky Mavis has since developed Ronin, a permissioned, Ethereum-compatible sidechain built to host the game. The migration of Axie Infinity to Ronin began in April 2021.
Axies, land plots, and all other in-game collectibles are NFTs, offering secure, censorship-resistant proof of ownership. This also helps them retain their value, as they can always be sold on the game's marketplace.
Players get rewarded with SLP tokens for winning in-game battles. One can say that in-game collectibles in this game are for the first time truly player-owned.
Players wishing to purchase from the marketplace need to open a Ronin wallet and connect it to their accounts. The game is available for Windows, Mac, Android and iOS users.
AXS and SLP
The game's native governance token, Axie Infinity Shard (AXS), can be bought on crypto exchanges or earned in-game. In July, the token received significant attention from crypto enthusiasts as it surged over 800% in under a month. AXS has a fixed supply of 270 million with a predetermined allocation and unlocking schedule.
AXS can be used as a transactional currency on the game's NFT marketplace. Players can stake AXS, of which Sky Mavis intends to allow its use as a governance token to vote on upcoming upgrades and influence the usage of the community treasury in the future.
As per Axie Infinity's white paper, the game is gradually evolving into a decentralized autonomous organization (DAO), enabling complete community governance.
Axie Infinity's second token, Smooth Love Potion (SLP, was recently traded at US$0.116458, with a current market cap of US$249 million, ranking as the 253rd largest cryptocurrency.
Players need to spend SLP and ALX to breed Axies. SLP spent for breeding is burned by the protocol to offset the token's inflation. Paired with the fact that each of the seven breeding levels of an Axie costs progressively more, this tokenomic model makes it even more expensive. This mechanism also controls the population and scarcity of newly-minted Axie NFTs.
Contrary to the increasing SLP costs, players need to spend four AXS each time they want to breed a new digital pet. AXS tokens used for breeding flow directly into the community treasury.
What makes Axie Infinity stand out?
One of Axie Infinity's most distinguishing aspects is that it leverages blockchain to drive gaming into Web 3.0. While other attempts have existed in the past, this is the first game to attract a functional, worldwide economy of gamers. In theory, players can earn a generous income through regular play.
Players get rewarded with SLP tokens for winning in-game battles. One can say that in-game collectibles in this game are for the first time truly player-owned.
Contrast this with popular MMOs such as World of Warcraft, where the in-game currency is fictitious gold that has no external value. Items and rewards earned by players can't be traded, sold, or transferred between characters. Players stand to lose all their items and progress if gaming studio Blizzard decides to ban their account, whereas, with Axie Infinity, these assets belong to the player.
Besides players, investors are also finding value in Axies. In September 2020, crypto research company Delphi Digital spent US$162,000 worth of Ethereum on five Axies as an NFT investment. The mystic Axies derive their value from their rarity, and will likely increase in price as more players join.
Another valuable aspect of Axie Infinity is that they're striving for decentralization. In addition to gradually shifting to a DAO, the team is working on Lunacia SDK, a map editor enabling players to create game modes and other experiences and save them as NFTs. Lunacia SDK aims to gradually decentralize the game creation process.
Axie Infinity has published a complete roadmap of its future goals. The roadmap contains all major past and future milestones, which is a good indication of the ongoing development process.
Hacks and vulnerabilities
Despite its success in creating a fully functional play-to-earn game, Axie Infinity was victim to a major hack on March 23 where hackers stole around US$600 million (around US$550 million at the time) in Ether and USDC from the Ronin Bridge.
Sky Mavis has since vowed to compensate user losses and raised US$150 million from the likes of Binance, Animoca Brands and a16z.
The United States alleges North Korean hackers were responsible for the attack.
The exploit delayed Axie Infinity's long-awaited V3: Origins update, which eventually introduced free starting Axies for new players.
Previously, Axie Infinity had a high barrier to entry due to the costly fees required to purchase starting Axies.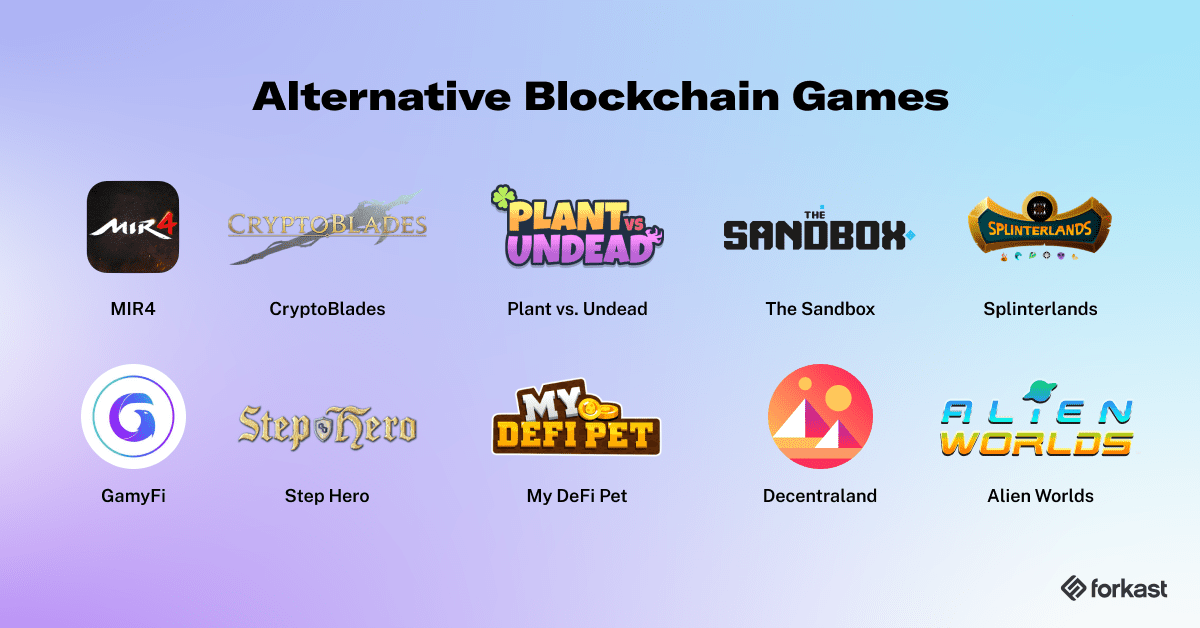 Checklist for getting started
Download a Ronin wallet and deposit some ETH for your purchase. Caution: There is no Ronin mobile wallet, and any wallet claiming to be one is a scam.
Buy your first three Axies as NFTs from the marketplace.
Setup your email and password via Ronin or MetaMask here.
Click "Play Now" on the top right corner of the homepage to download the game and start playing.
An exhaustive guide from the Axie Community is available.
How Axie Infinity is ushering in gaming 3.0
Axie Infinity is unique in living up to the ideals of Web 3.0 gaming by enabling players to earn a living in the metaverse. The big question is whether Axie Infinity will prove sustainable as the gaming industry evolves toward the play-to-earn economy.
Among the positive indicators, Sky Mavis raised US$7.5 million from backers including American billionaire Mark Cuban in May 2021. Meanwhile, its ASX token has generated US$1.7 billion in total sales volume, making Axie Infinity the most valuable NFT collection, according to DappRadar.
Axie Infinity set a record in February last year for the largest NFT transaction of all time, when virtual real estate in the Genesis Estate went for 888.25 ETH, or roughly US$1.5 million.
The game has generated US$1.3 billion in revenue over the past year, reaching a daily peak of US$17.5 million on Aug. 6, 2021, according to a report from blockchain analytics firm Nansen.
It also boasts more than 1 million daily active players. New users are expected to be attracted pending the release of Axie Infinity on iOS and Android. However, after a number of delays, the company has yet to issue a definitive timeline for when these versions will be released.
Axie tokens SLP and AXS are trading down at least 70% from their respective all-time highs as user growth declined late last year partly due to its costly barrier to entry, leading to lower profits for players.
Axie Infinity's Origin update on April 7, 2022, included a set of free starter Axie NFTs in an attempt to onboard new players.
The next major milestone on the roadmap is $AXS staking, which will likely incentivize more investors to hold the token. Provided that the game's adoption curve is fueled by new in-game features and continuous ecosystem expansion, Axie Infinity hopes to become a hallmark for sustainable, play-to-earn gaming models in a metaverse-oriented future.