OKEx's Jay Hao expects 'more amazing developments from DeFi' in 2021
OKEx CEO speaks candidly on how 2020 was difficult for his crypto exchange, and offers his predictions for DeFi, regulations and CBDCs in year to come.
Welcome to Forkast Forecasts 2021. In this series, leaders, innovators and other visionaries in crypto and blockchain-related fields tell Forkast.News what they see as the most noteworthy industry developments over the past 12 months and their predictions for the new year.
Jay Hao
Jay Hao is chief executive officer at OKEx, a cryptocurrency spot and derivatives exchange based in Malta.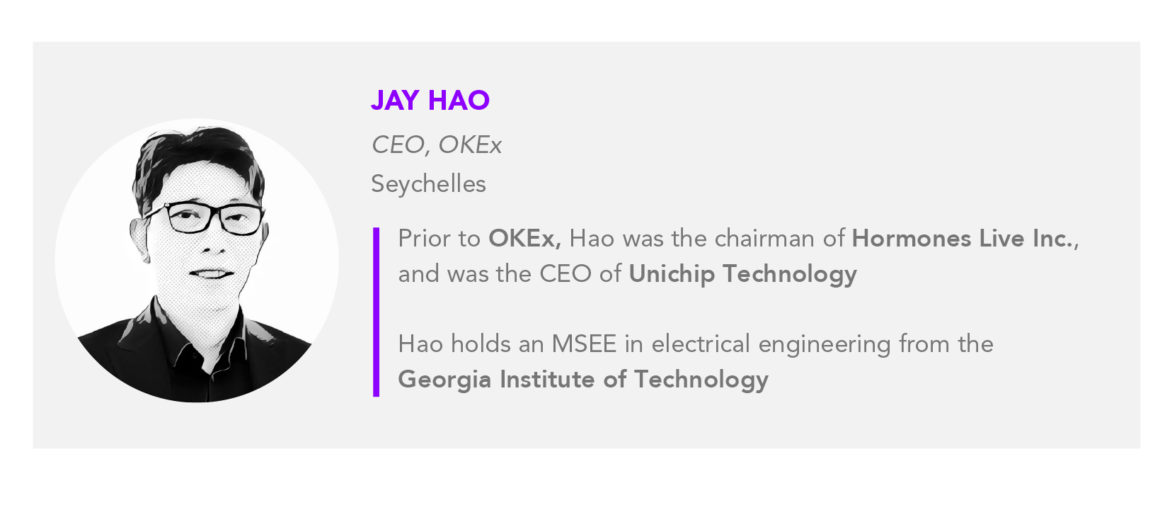 Last year, OKEx temporarily suspended its token withdrawal services to its customers after its founder — Star Xu — was detained by police to assist with an investigation. OKEx subsequently reached out to Forkast.News to announce that its withdrawal services for all digital assets would be resumed following the release of Xu from police custody. According to Xu's WeChat feed, he had been cooperating with authorities on an investigation into an equity merger of his blockchain company, OK Group.
Prior to OKEx, Hao focused on blockchain-driven applications for live video streaming and mobile gaming, and was also involved in developing a wide range of multimedia chips in the semiconductor industry.
Biggest developments in 2020
See related article: New 2021 bitcoin price report forecasts risks and opportunities
See related article: China's OKEx crackdown is a warning shot to other crypto exchanges
Predictions for 2021
See related article: What's next for Ethereum 2.0 after the Beacon Chain?
See related article: New year brings new crypto actions from FinCEN, OCC and IRS