Singapore has been cautious, taking slow pragmatic steps when it comes to crypto. But with a technology like this, which could easily lead to unsound foundations and speculation, this is a prudent approach, and it's a template for other jurisdictions to consider.
In crypto, Singapore has done what it's best at: expressing cautious enthusiasm for a new technology, building up expertise and gradually opening up the landscape while protecting Singapore's global citizens from any unwelcome backdraft. It's a template that's not always well understood, but it's one that other jurisdictions could do well to learn from.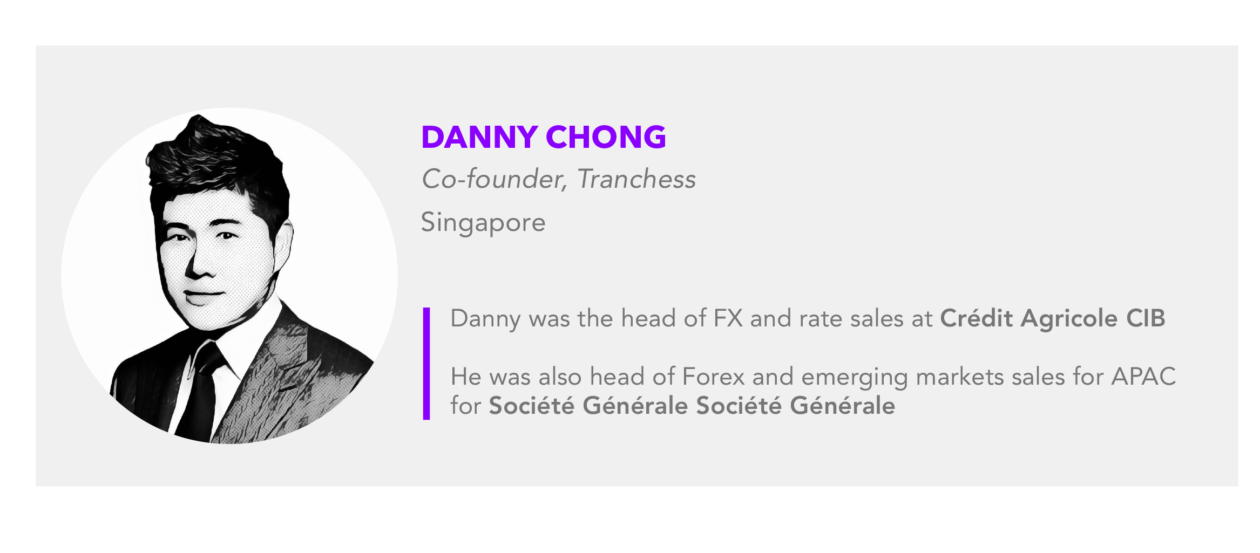 In late 2021, Singapore announced its ambitions to become a global crypto hub. In an interview, Ravi Menon, the managing director of the Monetary Authority of Singapore (MAS), expressed the view that crypto is here to stay and that for it to flourish, the country should avoid clamping down on the space. However, just recently, MAS issued guidelines that restrict crypto companies from advertising in public and require users in Singapore to declare identity and residence when making transactions. What it took with one hand, it seemed to be taking away with the other. Yet it's clear, if observed intently, that the moves were always in line with the direction of Singapore — to first develop the technology and institutional adoption before allowing widespread retail exploration.
Welcoming innovation
To understand Singapore's approach to crypto, we need to rewind to 2016 when MAS took a forward-looking strategy to help the technology to evolve by investing in infrastructure development such as the FinTech Regulatory Sandbox.
The Sandbox framework encourages and enables experimentation of technology innovation in financial services within a well defined space and duration where MAS provides requisite regulatory support. Think of it as a testnet for crypto apps, which motivates more projects to step forward and build platforms in parallel with regulations.

This has given startups a chance to explore and experiment, without either company or regulator having to make tough decisions before they're ready.

Last year, Singapore-based Propine emerged from the MAS sandbox with an authorization to begin offering digital-asset services to institutions, while InvestaX, an online investment and trading platform launched its exchange in the sandbox. While this initially does not include players in the decentralized finance (DeFi) space, that opportunity will possibly begin rolling out with Sandbox Plus this year.
To facilitate the development and potential commercialization of real-world applications of crypto, the first step crypto-curious nations can take is to create a framework that supports innovation in a low-risk environment that receives crucial user feedback.
Clear and consistent parameters
Singapore has tried to be clear about the pace and the direction it wants the space to develop. This is not always straightforward, because it requires promoting the natural competition and innovation of a new technology, while at the same time nudging it away from places the government doesn't want it to go. This means not only providing regulatory clarity but guidelines for companies to confidently make plans in product development, resourcing and capital allocation.
In January this year, MAS announced that crypto companies should not advertise their services in public areas in Singapore, such as through advertisements on public transport, public websites, social media platforms, and broadcast and print media.
Though misconceived as regulations, they are guidelines to provide clarity on scope of promotional activities to create awareness among professionals and those with financial know-how while preventing the less informed public from venturing into crypto products of a more technical and risky nature. This is in line with MAS' stated interest in crypto to be used to facilitate cheaper and faster cross-border payments and trade finance, rather than as "an investment asset for retail investors."
By announcing parameters to the world, key crypto players are able to confidently operate in the country, including crypto exchanges Gemini and Crypto.com, DeFi platforms like Tranchess and NFT platforms like NFTGo.
Stimulating growth through investments
There is another prong to Singapore's approach that is less observed, but perhaps just as critical as regulation and guidelines: investing directly in promising companies that match the country's ambition and objectives. Singapore's two mighty state investment funds that have been at the forefront of this are Temasek, Singapore's state-owned investor and GIC, a Singaporean sovereign wealth fund via investment in FTX, CoinBase, Anchorage and Binance SG. These include recent investments in a US$3 billion valued crypto-trading firm Amber Group, which has relocated from Hong Kong to Singapore, and leading a funding round that brought the Australian NFT startup Immutable to a valuation of US$2.5 billion.
Beyond government support, we have seen increased interest in private investments. Last year, Singapore saw a 13-fold growth in investment in crypto and blockchain, outpacing that of payments, which long held the top spot here, with US$1.48 billion transacted across 82 deals, as compared to US$109.75 million over 26 deals in 2020, according to a recent KPMG report.
The report suggests that blockchain and crypto growth in Singapore took place in part due to government efforts to stimulate the capital market, and it expects the industry to remain hot areas of investment. In 2022, more crypto firms are looking to regulators to provide clear guidance on activities. Besides the government, these investment activities indicate strong investor interest in growing Singapore's economic pie in crypto. Other jurisdictions need to similarly offer and encourage investment support for crypto to keep up pace with its evolution.
A blueprint for crypto-curious nations
Singapore's cautiously optimistic approach is paving the way for it to be a global crypto hub and a key player in its crypto industry's long-term success. At the same time, Singapore is able to ensure that growth is not unfettered and damaging to its image as a major financial center and to the well-being of its population — which is no small feat.
Crypto-curious nations should look to Singapore as a blueprint if they want to leverage crypto's development with confidence. This blueprint includes creating a framework that supports innovation in a low-risk environment, announcing clear and consistent policies or guidelines, and providing capital support to the ecosystem. Not only will nations benefit from the wealth of experience behind Singapore's measures thus far, but they will be able to partake in the continued growth and success that they bring.