Articles by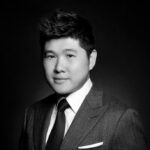 Danny Chong
Danny Chong is the co-founder of Tranchess, a decentralized yield tracker for crypto assets. Danny previously held leading roles in trading, sales and management at investment banks including BNP Paribas, Crédit Agricole CIB and Société Générale for the APAC region.
September 2023
PYUSD's launch is injecting much-needed trust into crypto's turbulent landscape, but its current form does not come with any of the benefits of real crypto, writes Danny Chong, co-founder of Tranchess.
March 2023
Unique in the world, Singapore is a big investor and player in digital assets while advancing regulations that favor institutions over individual crypto users, writes Danny Chong of Tranchess.
April 2022
Singapore's approach may seem increasingly anti-crypto to some, but not to those tracking its policies closely. Danny Chong of Tranchess explains what's going on.