From its simple beginnings as a third-world trading port to a first-world economy, Singapore's rapid development was sparked by the government's innovation-first policies. The country's conducive ecology of research and development, championing projects in emerging technologies and fintech have allowed Singapore-based companies to thrive.
Now, 40% of Southeast Asia's fintech firms have set up base in the Little Red Dot, making Singapore Asia-Pacific's top-ranking fintech city. As the island continues to make its mark on the world, how did a dot on the map become a capital for financial technology? And how will Singapore shape innovation and encourage more use cases for fintech as the world heads into the new normal?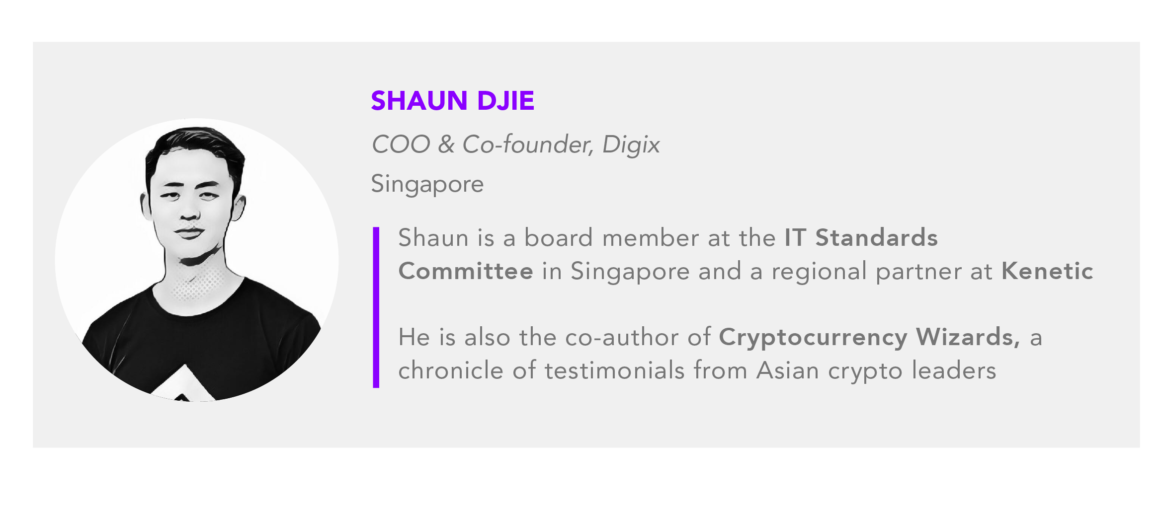 From fishing village to fintech hub
Singapore's fintech success story has been curated by forward-looking policies, programs and initiatives that have created new sectors and reinvented age-old industries. Despite the sluggish pandemic-stricken economy, millions have been poured into the emerging tech sector over the past year — with a recent S$12 million (US$8.9 million) fund to accelerate blockchain innovation, S$300 million (US$222.6 million) injected into deep tech and S$125 million (US$93 million) to sustain and strengthen fintech capabilities. Even before the pandemic, Singapore already committed S$225 million (US$167 million) in 2017 to bolster the country's fintech capabilities. The fruits of the government's early push for innovation resulted in a 10-fold surge in the number of emerging tech companies in Singapore over the past five years, a testament to its status as a fintech hub in Asia.
With the demand for digital triggered by Covid-19, investments into Singapore's fintech sector amassed to S$371 million (US$275 million) in the second quarter of 2020 alone. Many are anticipating that the increased fintech demand will likely sustain beyond the pandemic. Even with the global vaccination drive underway, the return to normal is a faded reality and the new normal will likely continue, paving the way for exponential opportunities for fintech to grow.
A rising crypto haven
Leaning on the support of government initiatives and the push towards digital finance, fintech has grown immensely, spurring greater opportunities for related industries such as crypto and blockchain. To keep pace with the ever-changing fintech landscape, in 2019 Singapore enacted the Payment Service Act, which has been crucial in promoting fintech growth through clear regulatory frameworks while safeguarding consumers. Adding to that, institutional support from Singapore's DBS Bank has heightened cryptocurrency's visibility, legitimacy and acceptance amongst investors and mainstream audiences as a valued asset class.
Furthermore, being situated in the heart of Asia, Singapore's regulated yet flexible crypto-friendly stance has helped sow the seeds of crypto's progress, providing an avenue for development and growth. Especially with two of the largest countries in Asia — China and India — banning or restricting access to crypto, Singapore's geographical position, conducive landscape, and ample opportunities for crypto have further cemented its status as a haven for blockchain and crypto companies in the region.
Made in Singapore: innovations from APAC's fintech capital
Beyond its successes as a fintech capital, Singapore's move to further the use cases of blockchain and crypto has cultivated today's vibrant fintech ecosystem. To extend fintech innovations beyond traditional financial businesses, an innovation lab was set up by S&P Global Platts to catalyze the digitization of commodities in Singapore. This initiative marries old and new industries together to reinvigorate and reinvent buying and trading commodities from an aged-old exclusive investment to an accessible asset for all.
With gold traditionally being inaccessible to the masses, digitizing gold benefits all to enjoy its safe-haven properties. Riding on Singapore's push to digitize commodities, the world's first digital gold token on the blockchain was launched in the Lion City, democratizing access to gold and encouraging greater use cases for commodities in the digital age. Since the S$500 million (US$371 million) digital transformation fund for boosting e-payments and adopting digital solutions was announced last year, more than half of Singapore's hawker stalls now have digital payment options.
As industries continue to develop and innovate in the new normal, this is just the prelude to Singapore's fintech success story. As history has shown from Singapore's founding story, strong policies and dedication to innovation will likely continue to mark the country's territory as a technological powerhouse as the industry continues to evolve.