India needs to build out a legal framework to allow cryptocurrency companies to operate and contribute to the broader economy, but only if lawmakers take advantage of the industry's current momentum and create forward-looking rules, according to a white paper released today by Ripple, the global blockchain payment platform company.
"India is currently presented with an opportunity to develop a regulatory framework for a native digital assets ecosystem," report co-author Sagar Sarbhai, Ripple's Head of Regulatory Affairs for Asia, said in a company statement. "We are optimistic that after careful deliberation and consultation with industry participants, Indian policymakers will implement a regulatory framework that is technology-agnostic, principles-based, and risk-adjusted, in order to provide clear regulatory guidance that can manage and mitigate any associated risks."
Ripple's report and advocacy come as a cloud of uncertainty gathers over India's crypto market again.
See related article: DeFi is ready for India, but are Indian authorities ready for crypto?
In March this year, the country's Supreme Court reversed the Reserve Bank of India's prohibition on banks doing business with crypto companies on constitutional grounds. The central bank can't ban what commodities individuals choose to hold, the nation's highest court ruled. While India's crypto community rejoiced in the court victory, there wasn't an immediate creation of a legal framework for cryptocurrency as a follow-up. Indian banks — nervous about the lack of regulatory clarity over what is legal and what is not — were still refusing to onboard crypto companies as customers.
Last month, crypto companies compelled RBI into issuing a clarification telling its member banks that there was no prohibition on them doing business with crypto companies. But shortly after, reports surfaced that India's cabinet and parliament were considering an outright ban on cryptocurrencies, according to the Economic Times — news that shook India's fledgling crypto community and renewed their efforts to gain acceptance.
For India's crypto community and the government to find common ground, there should be a clear set of rules, according to the Ripple paper. The report also makes the case that legalizing crypto and bringing it out in the open would be good for the Indian economy while allowing more tools to police and get rid of the bad apples.
"Sunlight is the best disinfectant," said the white paper, quoting U.S. Supreme Court Justice Louis Brandeis.
One area where cryptocurrency can benefit India tremendously is reforming the country's remittances industry, according to Ripple's report. India is the world's largest recipient of remittances — payments that its overseas workers send back to their families. The report cites World Bank figures that remittances are a $69 billion business in India. Allowing for blockchain-based remittance services would provide the market with competition, bringing down fees for consumers. In addition, the ability to tokenize commodities would provide greater liquidiy to commodity holders and open new markets for fractionalized investing.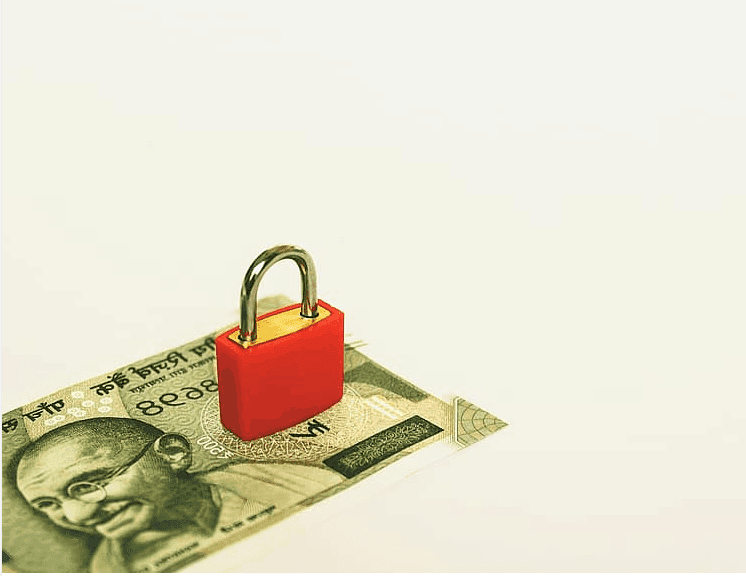 To satisfy regulatory concerns, Ripple's policy proposal includes a digital asset taxonomy consistent with global practice, and a modification to the RBI's Regulatory Sandbox Framework to remove "cryptocurrency" and "crypto asset services" from the negative list.
Sumit Gupta, CEO of the Indian crypto exchange CoinDCX, agrees that regulation is the right way to proceed, as that would allow government authorities to weed out the bad actors while promoting liquidity in the market.
See related article: India crypto leader calls Supreme Court victory against central bank 'game changer' for industry
"The one-minute fix would be to regulate the exchanges, because once the exchanges are regulated, they have to follow a certain process, all the exchanges in India will follow that process, and I think it would be easier for the government as well to track any such wrong behavior by individuals," Gupta told Forkast.News in an earlier interview. "This makes the government's job very important as well, so that they can come up with a regulatory framework as soon as possible, because now that the banking ban is removed there will be a lot of exchanges that will come up."
India may be the second most populous nation in the world, but its crypto community and activity are dwarfed by smaller countries in Asia. According to CoinMarketCap, CoinDCX — India's largest crypto exchange — does about US$4.6 million in daily volume, making it the 27th largest exchange in the world by volume. Huobi Korea, in contrast, pulls in around $16 million in volume a day. On CoinDCX, only about 2.4% of all volume is from the BTC – Indian Rupee currency pair — which shows a lack of interest in local trading in an era of uncertainty.
See related article: Will China's digital currency or Facebook's Libra challenge Ripple's cross-border money transfers?
"Now, what will happen is because of the domestic market opening up, there will be new investments coming up. I think this will drastically improve the overall economy and we will see a lot of innovative businesses coming out from India in the near future," Gupta said.
India's parliament will head back into session in July, and crypto legalization will be on the table, according to reports on its schedule for debate.
Navin Gupta, Ripple's managing director for South Asia and MENA, expressed confidence that India's lawmakers will see the economic advantage of smart crypto regulations and create a framework that is conducive to growth. 
"Responsible usage of blockchain technology and digital assets can introduce tremendous potential to the Indian economy," he said, in a statement. "Under a clear regulatory framework, individuals and businesses can confidently take full advantage of and operate within a safe environment that encourages the use of innovative technology."