Sending funds to someone overseas is not an easy process. You have to grab their account details like account number, routing number and SWIFT code. Or, you could use crypto but that usually involves a long and un-weildly address. The similarity between all of these? Make one mistake and the payment fails.
Ripple, the payment platform, along with the Open Payments Coalition, proposes an alternative: PayID. Instead of typing in a long code, all you would need to do is input an address that looks like an email. "363023456079" can now become "sam$ubs.com." Ripple hasn't announced its list of partners in the traditional banking space yet, but the company said that it has formed the "Open Payments Coalition" that includes crypto payment gateway BitPay and Coins.ph, Indonesian payment processor GoPay, Blockchain.com, and the Brave browser. Standard Charter Ventures is said to be also supporting the venture in Asia.
Within this membership consortium, Ripple says that it has a total market of 100 million people.
"Initiatives like PayID enable a future where sending money is as easy as sending an email. We're supportive of initiatives like PayID that have the potential to bridge the worlds of crypto and traditional finance, opening up the opportunity for greater adoption and use," Xen Baynham-Herd, COO of Blockchain.com, said in a statement.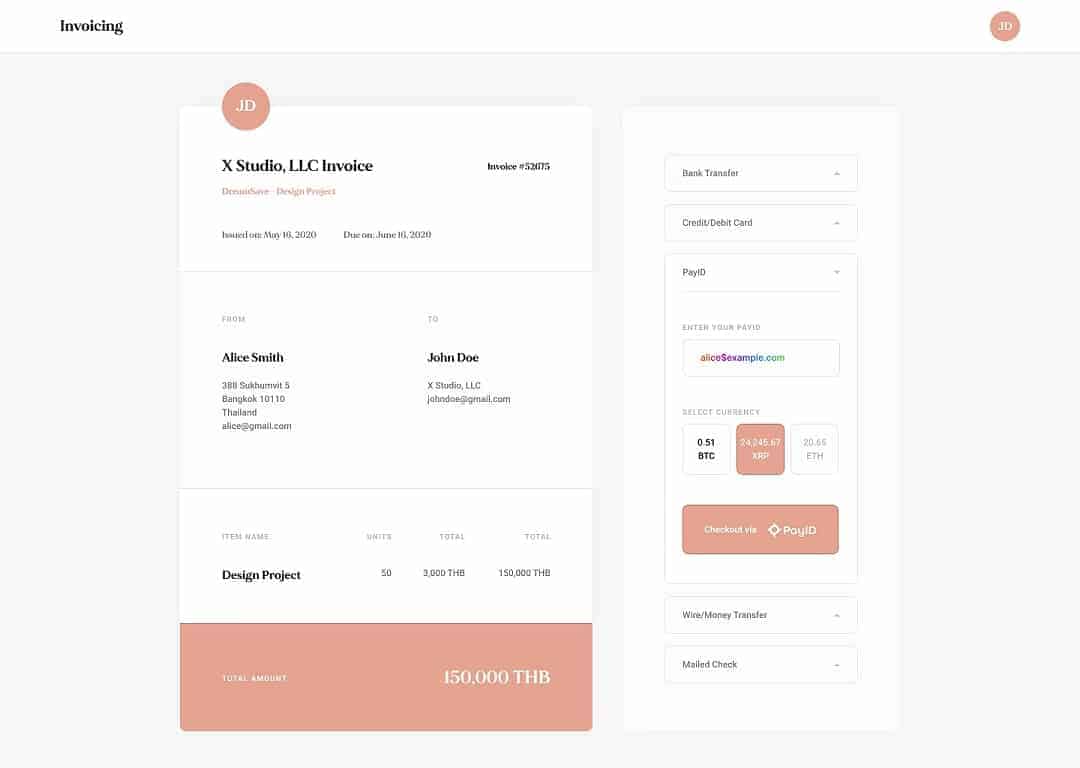 Ripple says the platform has Travel Rule compliance for satisfying both FinCEN requirements and FATF recommendations.
What about the banks?
Absent, however, are any traditional financial institutions. Although you'd still likely be able to send funds to an account holder at these institutions, the lack of buy-in from banks adds a layer of inefficiency to the process. The elephant in the room here is PayPal; it also allows its users to send funds to one another via an email address but there's still a delay when a user wants to move their funds from PayPal to their bank account.
Ripple is working hard to integrate itself into the traditional financial system by building out payment corridors or investing in startups that look to build out application programming interfaces (APIs) that can integrate Ripple's software stack into their online banking systems. But for PayID to be truly revolutionary, it needs to be able to work directly with banks and not further intermediaries like payment processors.