MetaMask, a non-custodial wallet that allows users to interact with the Ethereum blockchain and Ethereum-compatible networks such as Polygon, has seen its monthly active users surge over 1,800% in the past year to surpass 10 million, according to ConsenSys, an Ethereum blockchain software developer.
Fast facts
Alongside the explosive growth of the Ethereum ecosystem from decentralized finance (DeFi), to stablecoins, to non-fungible tokens (NFTs), MetaMask's monthly active users increased from 545,080 in July 2020 to 10.35 million in Aug. 2021. MetaMask, which is a mobile app and browser extension, allows users to manage their own private keys without the need for a third party or custodian.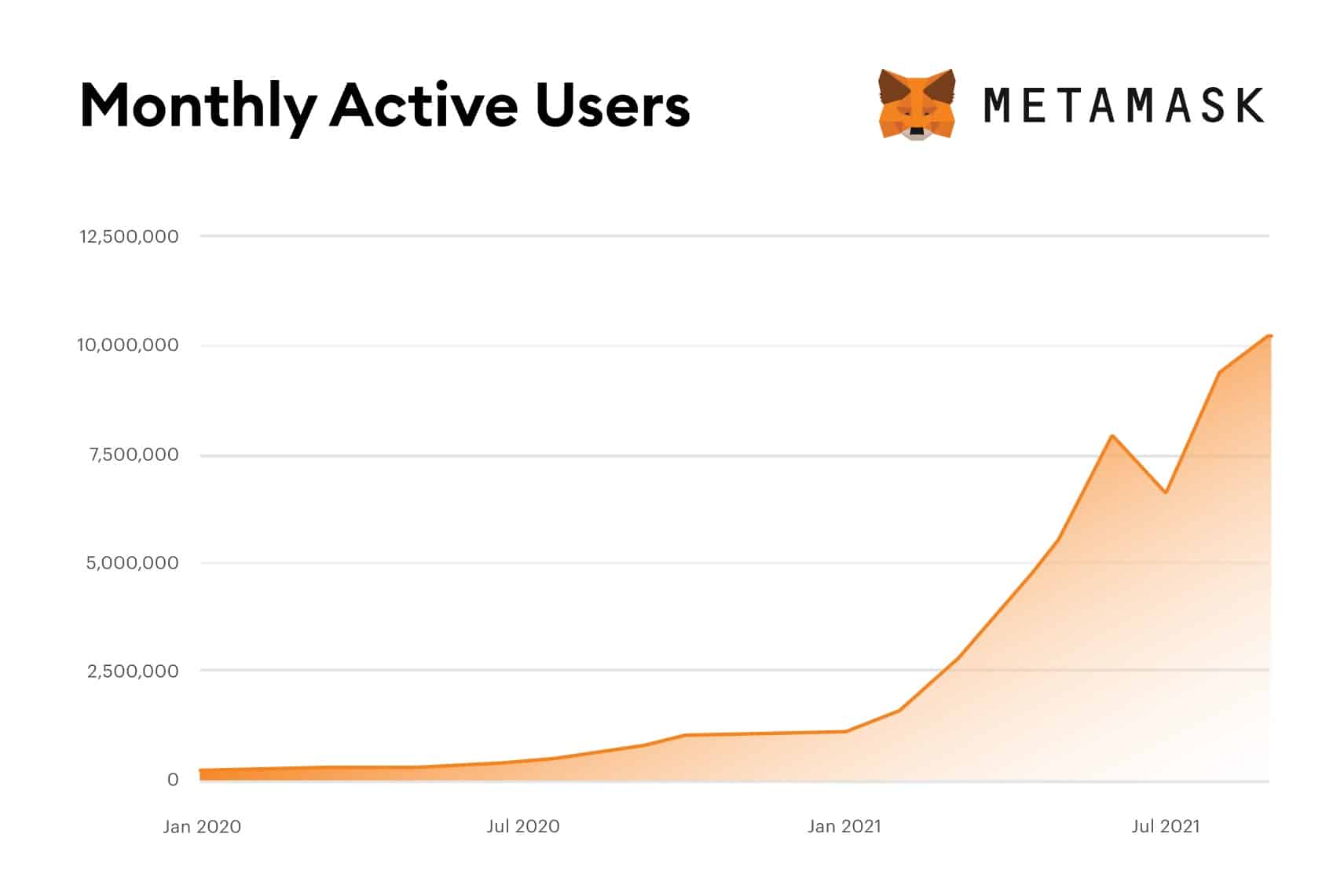 "MetaMask defined a new kind of cryptocurrency wallet, where users don't just interact with currencies, but with decentralized applications, and we are constantly making these new kinds of applications more safe and accessible to a broader audience," said Dan Finlay, MetaMask co-Founder. "We're letting users explore new ways of establishing trust on the internet."
Launched in Sept. 2016, MetaMask has been a central catalyst in the adoption of decentralized applications on Ethereum, according to ConsenSys. "The launch of the mobile version in September 2020 has played a crucial role in rapidly bringing new users from global markets such as the Philippines, Vietnam, China, India, Indonesia, Thailand, and Brazil," ConsenSys said in a statement.
According to ConsenSys, the top 15 countries using MetaMask as of Aug. 2021 are: the Philippines, United States, Vietnam, United Kingdom, China, India, Russia, Brazil, Indonesia, Thailand, Turkey, Germany, France, Canada and Spain.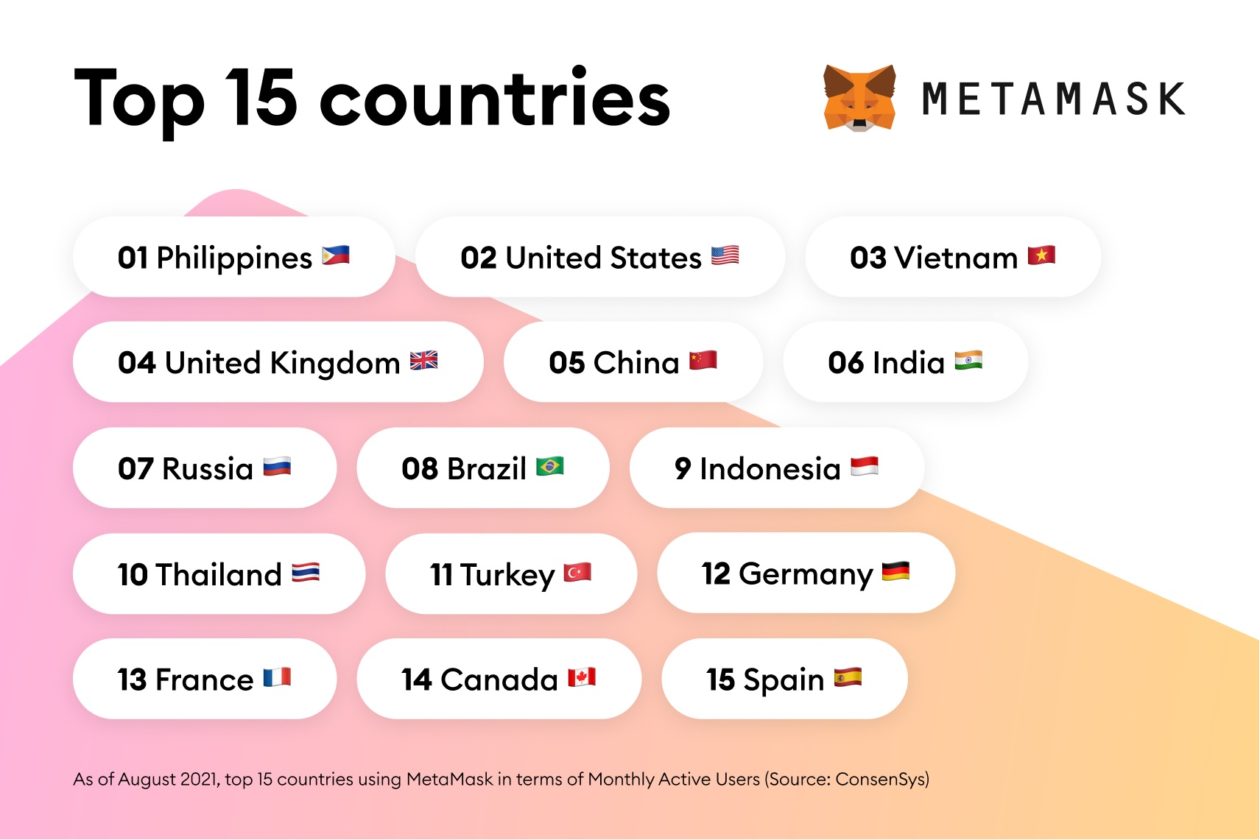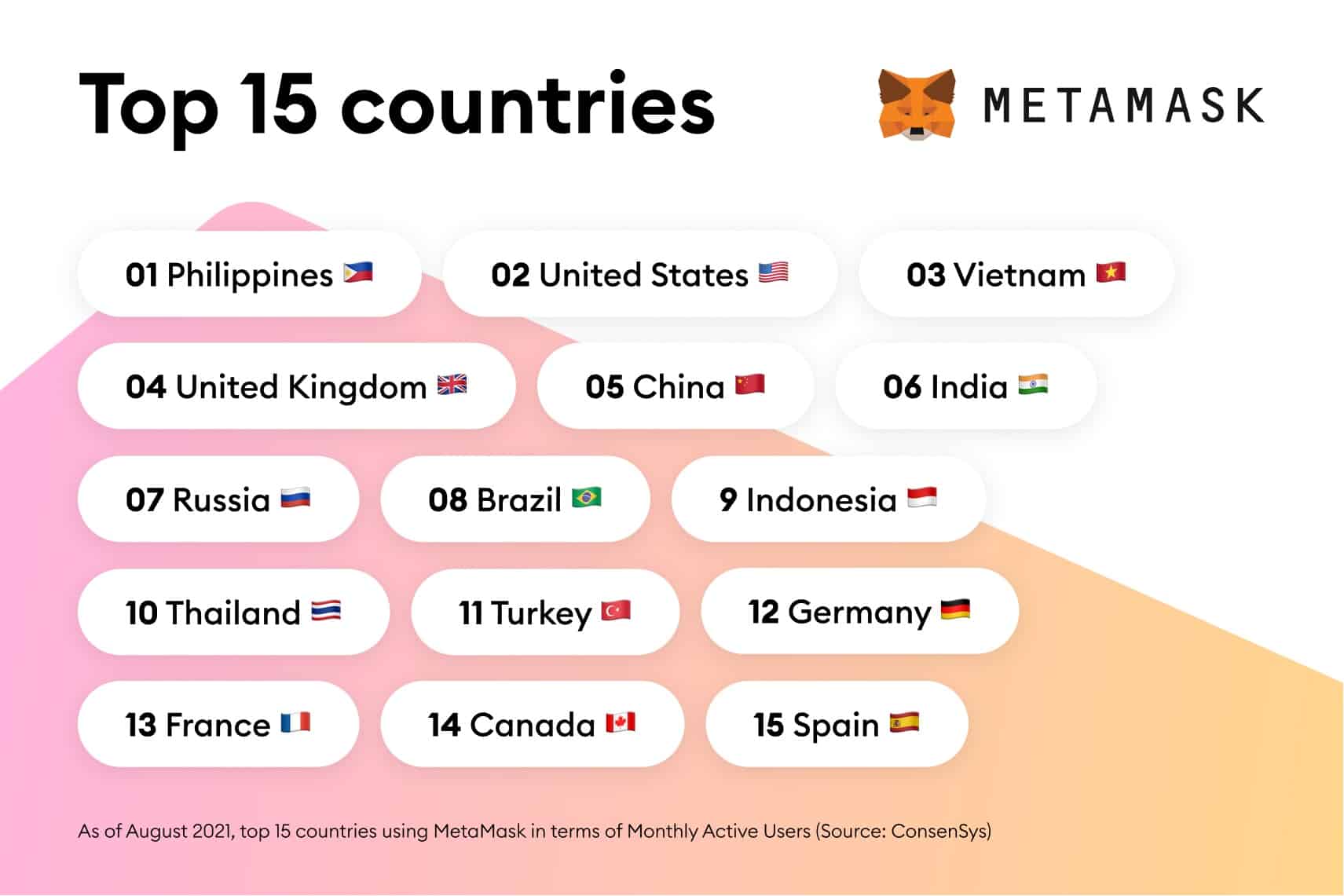 To celebrate the milestone, MetaMask will be hosting a party in the Decentraland metaverse on Sept. 2.