The collapse of the Terra stablecoin and LUNA cryptocurrency was an earthquake that is still shaking the entire crypto market, but while it happened so fast, some industry executives say they issued earlier warnings about the structural faults in the Terra business model. 
Lou Kerner, a partner at venture capital firm Blockchain Coinvestors, is one who says the flaws were obvious. He spoke at the Forkast+ NOW virtual event — Stablecoins: Beyond the Headlines, which was streamed on Tuesday from the World Economic Forum at Davos and hosted by Editor-in-Chief Angie Lau, with Forkast reporter Danny Park.
"It was a Ponzi strategy. They [Terra] said exactly what they were doing so you could see what they were doing and you could see how it would unravel eventually," Kerner said. "You didn't know when, but you knew at some point that it would unravel."
Kerner's view — which makes a distinction between a Ponzi scheme and a Ponzi strategy — aligns with those of Jeremy Allaire, CEO of Circle, which issues the second-largest stablecoin, USDC. Last week, Allaire said that his team had predicted Terra's collapse six months ago, calling it a "house of cards" that was bound to fail.
Ponzi or not, the Terra collapse has left victims everywhere. Around US$45 billion was wiped out from the market cap of UST and Luna within a week. Twitter and Reddit forums are filled with stories of people who lost their life savings. Reddit forums have also pinned suicide prevention helpline numbers for those who may be desperate.
Kerner said the Terra ecosystem could maintain a balance as long as money was pumped in.
"As long as they put in money, they were fine. But when they stopped putting in money, it would unravel," Kerner said. "Or when more money needed to be put in than they had, then it would unravel, and that's what happened."
The math showed the model was simply unsustainable and that it would eventually fail, Kerner said. It could be compared to a game of musical chairs, he said. At some point, the music was going to end and leave investors in the lurch.
"My guess is the majority of them didn't understand [what they were investing in]. And there were others who did understand it and just said that they would have time to get out before the music stopped," said Kerner, adding it was the speed of the collapse that surprised everyone.
The most important thing for any cryptocurrency project is its community, he said, and the investors in the LUNA cryptocurrency — known as LUNAtics — were a huge community. But it was a "community of people who wanted money." And such communities always disperse when the money leaves.
The Terra LUNA implosion began when UST, an algorithmic stablecoin, slipped off its dollar peg. Within days, the sister cryptocurrency LUNA, which was used to maintain UST's peg, plunged to become effectively worthless. LUNA was trading at around US$80 at the beginning of May and lost 99% of its value within a week of UST's de-pegging.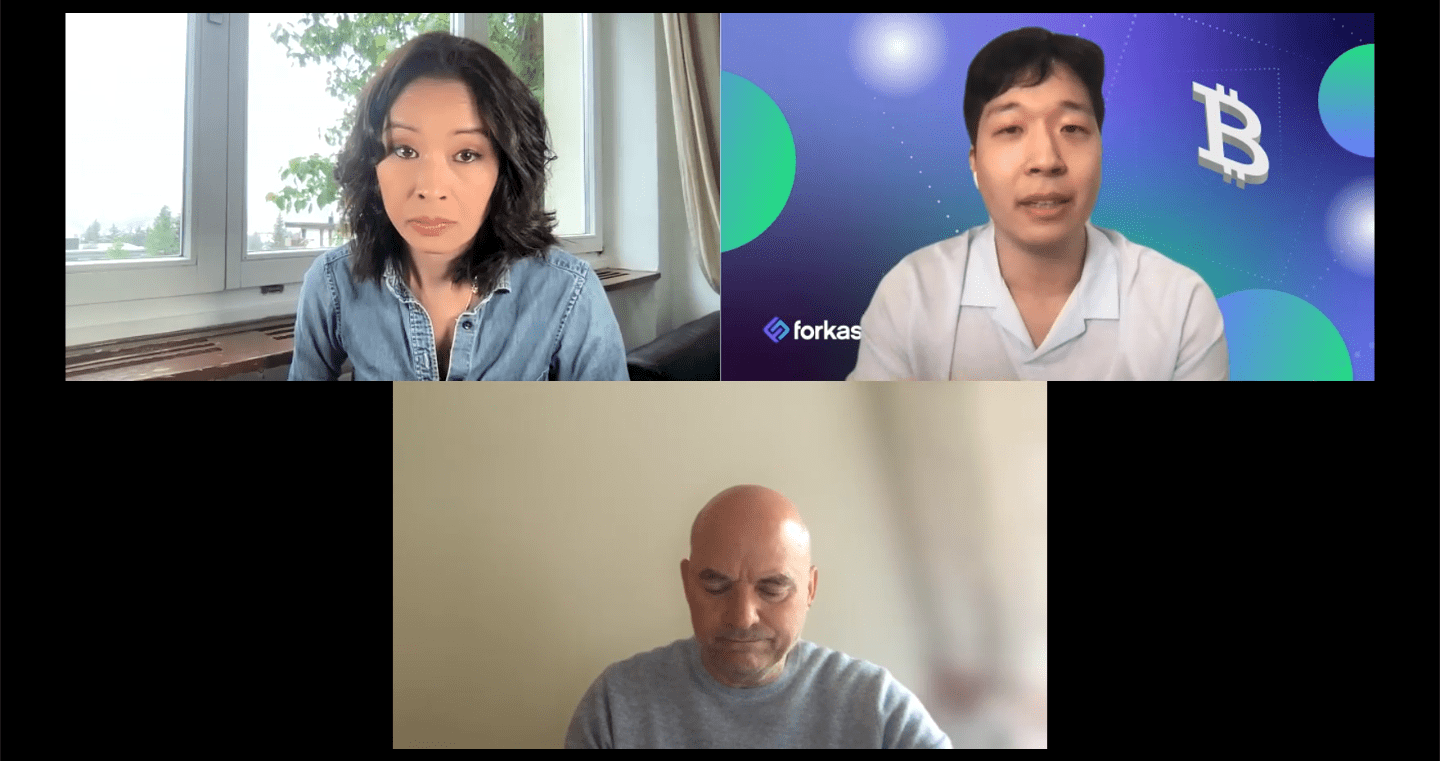 While questions remain about what triggered the unraveling of Terra, it seems one factor was a few large UST withdrawals worth hundreds of millions of dollars from exchange protocol Curve and Terra's decentralized finance (DeFi) platform Anchor Protocol. Terra and LUNA supporters initially labeled these unidentified withdrawals as an "attack."
But as days went by and more developments came to light, including allegations that Terra founder Do Kwon was involved in a previously failed stablecoin, the community lost faith and cashed out, causing a collapse similar to a run on a bank.
Since the collapse of Terra, Forkast News has made multiple attempts to contact Do Kwon by phone, email and text, but has yet to receive any response.
According to a Forkast Twitter poll, 60% of respondents said they have lost confidence in stablecoins.
But did Do Kwon really know what he was doing and that it was bound to fail?
"I've got to assume that he knew," Kerner said. Perhaps he knew he had built something that was unsustainable and was in the process of figuring out how to make it work, the old 'fake it, till you make it' strategy.