Non-fungible tokens have ballooned in the crypto world since last year. From only US$13.7 million in the first half of 2020, NFT sales have blown past US$2.5 billion in the first half of this year. And as NFTs are gaining more traction, related startups are raising larger funding rounds at higher valuations. This explosive growth leaves investors wondering what this means for the industry.
Dapper Labs, the company that launched the NFT collection Top Shot in partnership with the U.S. National Basketball Association, has raised US$250 million from a cohort of marquee investors, the company announced on Wednesday. The round was led by Coatue Ventures and saw participation from existing investors Andreessen Horowitz, GV, formerly Google Ventures, and Version One Ventures, who were joined by new investors including Singapore's sovereign wealth fund GIC. According to a report by CNBC, the new funding round valued Dapper Labs at US$7.6 billion.
Dapper Lab's funding announcement came just a day after French fantasy soccer NFT company Sorare raised a massive US$680 million round led by Japanese investment giant SoftBank. The new round of financing pegged the firm's valuation at US$4.3 billion. Benchmark, Accel, Partech, Reddit co-founder Alexis Ohanian and a host of soccer players were among the many investors that participated in Sorare's Series B funding round.
This is Sorare's second fundraise this year; the firm raised US$50 million in its Series A round in February. The startup claims that this financing round was the largest Series B in Europe and the largest fundraise in the history of French tech. But it is also one of the largest funding rounds in the NFT space.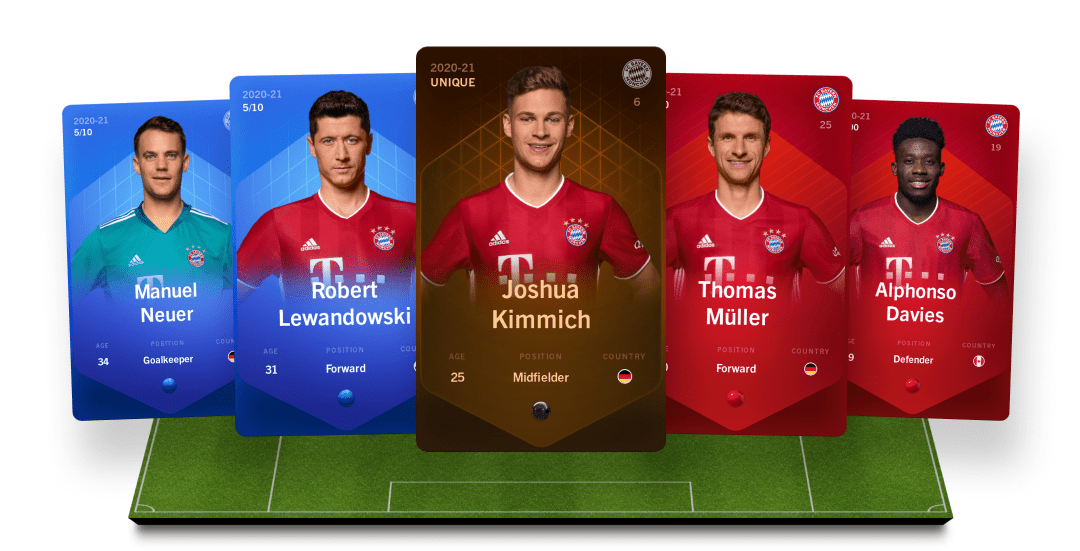 While two NFT startups raising US$930 million in two days reflects the appetite of investors in the space, these funding rounds have more significance. SoftBank is one of the largest and most well-known tech investment giants in the world and other venture capitalists often follow in its footsteps.
SoftBank wading into the NFT pool provides validation to a market that some still believe to be a passing fad, said Yat Siu, co-founder of blockchain gaming company Animoca Brands, in an interview with Forkast.News. Siu is an angel investor who serves on the board of Animoca, which is a backer of Dapper Labs. Mainstream investors like SoftBank look for market validation beyond a niche, Siu added. "They are only going to invest in projects that they think have mass appeal. And that is something that non-fungible tokens have a potential to do and has already reached out into that sphere."
NFTs have gained massive popularity across a wide spectrum, from celebrities and sports stars to art collectors and fintech enthusiasts. Earlier this week, American rapper Snoop Dogg announced that he owns US$17 million worth of NFTs on OpenSea, an NFT marketplace, through a pseudonymous account. His collection includes CryptoPunks and Cosmoflower among other NFTs. With this momentum, it is no surprise that big investors are now looking to tap into this growing market.
Besides, investors like SoftBank and Andreessen Horowitz investing in NFT companies means that these companies are more visible to non-crypto investors who have little exposure in the space. "I think the mainstream investors, you know, they're smart," Siu said."They've been very successful investors for decades and decades. It would be foolish to dismiss their particular insight into this space."
But others believe that it would take many more investors than SoftBank to validate the NFT market. "This is one investment by one fund," Andrew Sullivan, founder and writer for Asianmarketsense.com, told Forkast.News. "You need to see a lot more people taking up the same mantle to get validation," he added, just like cryptocurrencies received validation of being a new asset class when a number of large banks and companies entered the space.
Lucy Gazmararian, a venture capitalist and founder of Token Bay Capital, believes that although SoftBank's validation is important, the number of people getting involved in NFTs speaks volumes about the potential of the technology.
"We've gone from tens of millions to billions [in NFT sales], and that's just within a year," Gazmararian said. "It's those types of metrics, the fact that users are now in hundreds of thousands from tens of thousands and this exponential growth in such a short space of time, that validates the NFT space more than SoftBank coming in."
But both Gazmararian and Siu agree that Softbank's entry will trigger larger funding rounds in NFT startups. "SoftBank is really just the start. I mean, SoftBank indicates how big the ticket sizes are now getting, but actually, we've seen VC moving into the NFT space for quite a few years … what we're now seeing is far larger venture rounds. And that's set to continue to increase in size," Gazmararian said.
But the NFT market is also looking at more and more involvement from traditional venture capital firms that have not been actively investing in the crypto space.
"With the entry of SoftBank or GIC or other types of investors … groups like Rothschilds or Kingsway or even Google, these are the kind of investors that are not known to typically be investing in the crypto space and in the blockchain space and now are aggressively going there," Siu said.
Sullivan believes that Softbank is an outlier and other VCs are going to be more cautious about entering the NFT market. "SoftBank's always made big acquisitions. It's kind of what it likes to do. You know, they like to go in large and leverage that position up. A lot of the others will be a lot more cautious than SoftBank," Sullivan said. And whether SoftBank's bet on Sorare is a wise investment decision or not, "only time will tell," he added.
SoftBank is known for making large investments of millions of dollars that send company valuations soaring. Its entry into the market will have an impact on other NFT company valuations, which could in turn make investing in the space more expensive. And that's something that Sullivan believes other investors are going to take into account.
But with the NFT market being relatively new, Siu said that VCs will likely find plenty of enticing opportunities to invest in companies with lower valuations.