The invention of the internet has radically changed the world order. From globalization to hyperconnectivity and digitalization, the internet has been driving change since its inception. It is currently preparing for a paradigm shift that will arm everyday users with capabilities and computations reaching far beyond the trajectories of Web 1.0 and 2.0 combined.
The next generation of the web, dubbed dWeb or Web 3.0, is on our doorstep — a place that's permissionless, open-source and increasingly decentralized.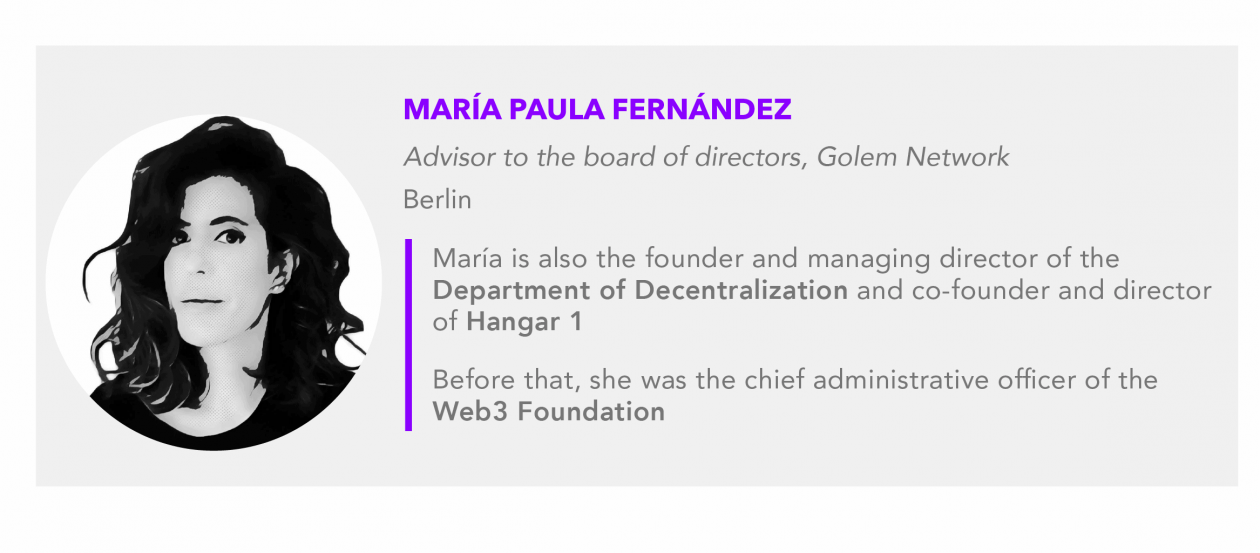 Open-source software is already changing the way the internet works for the better, with community-owned and -developed browsers like Mozilla Firefox being used around the world. Operation systems like Linux have been widespread across the tech sphere, including powering the Android platform. WordPress was responsible for the birth of self-publications, new journalism, and platforms that are now integral to keep the world informed. Open-source software, alongside its developer community and broad user bases, emphasize the importance of ensuring the internet is open and accessible to all.
When the Covid-19 pandemic began spreading around the world early last year, Germany, along with countries around the world, sought to create an app for tracking infection and exposure. While a good idea in theory, the original app developed by Germany was not open source and people rejected it due to poor data protection and encryption guarantees. In fact, many countries were forced to shut down their own apps when it was discovered that both personal and health information of millions of people was leaked or collected from such apps. A new app was developed as a result, with open-source protocols, decentralized data aggregation and state of the art encryption mechanisms that ensure that messages are not readable for outside viewers. The app also allows anyone to read the documentation and discover how to contribute on a designated community page. This model — and ones similar to it — are being adapted in countries around the world, as outlined in this chart from MIT Technology Review.
From doctors' offices to grocery shopping and education, mass adoption of the internet and digital world was no longer an option in 2020, but a necessity as Covid-19 forced businesses to rethink day-to-day processes. This demonstrated the importance of antifragile networks and the opportunity for alternative peer-to-peer systems.
Pushing the envelope on open-source adoption
The push for a decentralized and digitized future focuses on immersing and executing the digital transformation in everyday life. If the findings from Github's "State of the Octoverse" report are any indication, developers already have shown an increased interest in open-source projects. With Covid-19 forcing technologists to be stuck at home, engagement with open-source projects increased, with Github noting open-source project creation has risen 25% since April 2020 year over year. Additionally, digital assets such as Bitcoin and Ethereum are growing in popularity worldwide, demonstrating further interest in how open-source decentralized technology can impact things like currency and financial transactions.
While this digital push is supported by more adaptable and open-source infrastructures that enhance the next generation of the internet, there is still much to be done before Web 3.0 can become a reality.
Adopting and preparing for Web 3.0
The Web 3.0 vision is quickly progressing. However, it will take time for the masses to build and adopt a decentralized platform. The technology needs time to mature and the ecosystem will need to welcome all creators. Thanks to the democratization of decentralized computing power and storage platforms, users can now access a censorship-resistant, reliable, and unstoppable internet built for the masses.
The Web 3.0 — with all the components of its stack, from networking, computing, storage to end-user applications — is being developed. This new era that embraces freedom, flexibility, accessibility and reliability involves a massive change — a paradigm shift — that will allow users to adopt decentralized and censorship-resistant solutions in order to become self-sovereign. Within the next generation of platforms, computing providers are striving to build open and fairer systems to prepare for this paradigm shift.
Improved technology, user experience and education of users is pertinent to the preparation for the next paradigm shift. Web 3.0 will bring us a fairer internet with uninterrupted services, reduced data breaches and more freedom and capability to run applications anywhere in the world on a decentralized platform. It's only a matter of time before end users realize the better infrastructure needed to support the digitization of the world — and this next chapter in our human history.