One of the biggest challenges facing companies in the gaming industry is sourcing and retaining talented developers. This issue is exacerbated by discerning players who increasingly expect more complex technologies and models to underscore their games. Under this pressure, industry leaders have to consider how they can continue to progress. The creator economy, a new generation of self-taught innovators, holds the power to bring revenue, creative resources, and powerful insights to games in a way that can influence their development, drive innovation and reduce creative strain on developers. When combined with blockchain technology, creators can be rewarded for the impact they have on studios and games as we move into this new paradigm.
Having a skilled team is undoubtedly one of the key drivers for creating a successful game. Nonetheless, the gaming industry can be unpredictable, with companies regularly changing ownership. This can lead to an uncertain employment landscape, as referenced in an industry survey from 2017 that found 24% of workers in the industry had worked for three to five employers in the last five years. Since then, game development skills have become increasingly broad and complex, especially when it comes to blockchain gaming, meaning the demand for developers has never been greater.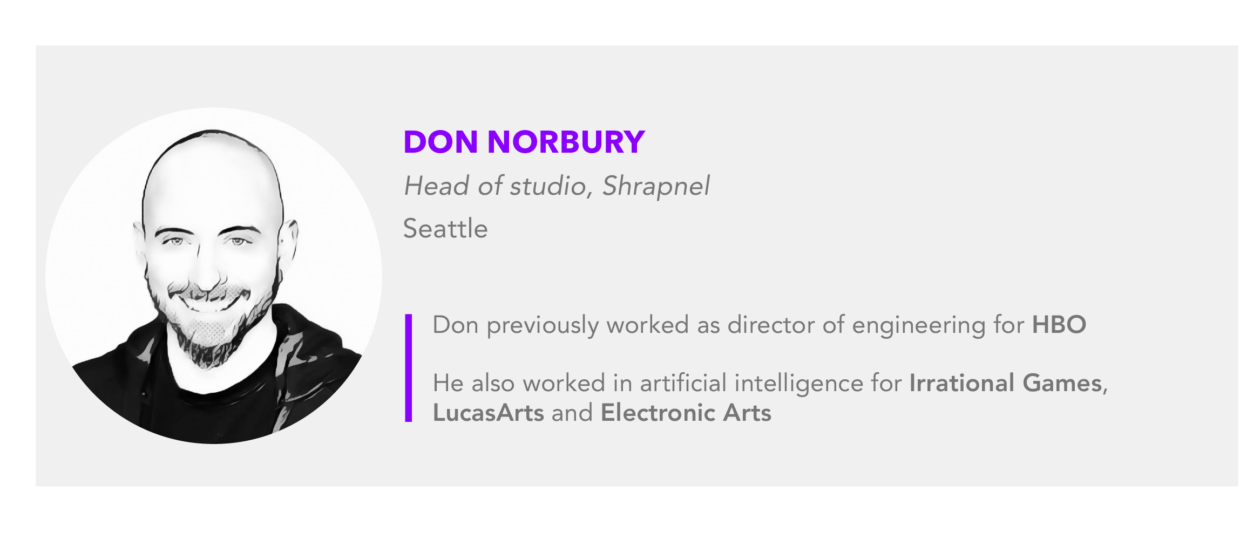 No different to the gaming sphere, the blockchain landscape also suffers an acute shortage of skilled professionals, in particular when it comes to more niche knowledge like game design. Despite high salaries and envious benefits, it can often feel like the gaming pool simply isn't big enough to meet the demands of the industry.
The difference between developers and players has also become less stark. Popular games such as Roblox are built to enable user-generated content (UGC), where players create incredible worlds, unique skins, thrilling storylines and original avatars. The core demographic for these particular games is Gen Z, a cohort that is highly concerned with putting a personal stamp on everything they do. Indeed, a McKinsey report found that consumption in this demographic is "a means of self-expression" and "individuality" rather than a means "to fit in with the norms of groups." In tandem, we know that they certainly consume, with 2020 earnings showing Fortnite was the fourth-highest grossing video game on consoles at the time, driven by Gen Z purchases of skins and other in-game items.
Within this context, it's little wonder that games that enable unfettered self-expression through user-generated content are now more popular than ever. Non-fungible tokens (NFTs) and blockchain infrastructure have the potential to take this to a whole new level, by offering digital certificates of ownership that allow users to validate and authenticate items or things they have created, showing they belong to them and them only.
A love of user-generated content isn't isolated to younger groups either. Since the '90s and early 2000s, games like Doom have allowed modding, another term used to describe when a player creates a function not originally conceived by the designer. The Grand Theft Auto V edition humorously received an overhaul when a group of unhappy modders noticed it had omitted the ability to hijack police cars. Modding brings a satisfying sense of ownership and personal invention to traditional gameplay and can often have surprising results. Combined with the development of increasingly advanced game engines, and new blockchain infrastructure in some games, modding has never been more intuitive.
The creator economy, fueled by user-generated content and modding capabilities, presents a blue ocean of possibility for pressured studios facing a talent bottleneck. Many across the industry are waking up to the fact that innovative creators offer a tangible life raft. In an industry where players' appetites for new games and features are ever-more insatiable, it makes sense to somewhat hand the creative onus back to those playing the game. From a business strategy perspective, it's an invaluable resource to have your target demographic driving innovation. This reduces the pressures and costs of endless content production cycles while increasing the likelihood of player retention and engagement.
When given the right tools, the capabilities of creators is astounding. Often they design features that surpass the creative expression of the games they are modding in. Just look at DayZ, a successful indie game that was the creation of a single-player modding in Arma 2, a military simulation game. These untapped creative resources do not mean that studios should take advantage of creators, profiting from their work and giving them no share in the rewards. In fact, blockchain integration can help bring these creators into the fold economically. In decentralized games like Sandbox, creators have the ability to truly monetize their creations through NFTs, which place a certificate of ownership and value on what they make. This has massive benefits for the game also, creating a circular in-game economy that promotes leaving capital in the game ecosystem, meaning it can flow back into things like development and innovation.
The creator economy holds the power to reshape the game development process. By empowering players through user-generated content, studios can relieve talent and industry pressures. These creators can also open up new revenue streams and professional opportunities for themselves, all enabled by blockchain technology and NFTs.