Resources Capital Football Club (RCFC), a local team playing in the Hong Kong Premier League, on Wednesday officially kicked off its non-fungible tokens (NFT) collectibles — making it the first Asian football team to do so, the club said.
An exclusive NFT collectible card of the team's captain and goalkeeper Lam Chun Kit, one of Hong Kong's top players, will go up for auction in the first week of October. The winning bidder will also get special access to all of the team's matches for the rest of the season. NFTs are unique digital assets whose authenticity and ownership are tracked on a blockchain.
Apart from the auction of Lam's NFT, other NFTs being launched for sale include 50 packs of collectible cards featuring other players on the team. Fans who collect all the cards can redeem gifts like a player-signed football or jersey and even get to meet the players.
RCFC's move comes as a growing number of the top football clubs such as Manchester City, Bayern Munich and Real Madrid tap into crypto fan tokens or release NFT collections. Earlier this month, football star Lionel Messi made headlines for his signing-on fee at Paris St Germain (PSG), which included some of the club's cryptocurrency fan tokens.
NFTs have exploded over the past year, soaring in popularity and value. The NFT market on Ethereum saw over US$700 million in total volume traded in the second quarter of 2021, up from US$500 million the previous quarter, according to Nonfungible.com. Collectibles accounted for 66% of all volume traded in Q2 and sport NFTs accounted for 7% of all volume traded in the quarter.
OliveX, a Hong Kong-based digital health and fitness company that is a subsidiary of blockchain gaming unicorn Animoca Brands, is partnering RCFC on a revenue-sharing basis to develop and launch the NFTs. According to OliveX, the project is focused on building the club's fan community and generating excitement around the club as well as building new revenue streams to support the club's growth.
"Football clubs are always looking for more ways to monetize other than just ticket sales, especially in the new Covid world," Keith Rumjahn, founder and CEO of OliveX, told Forkast.News. "Obviously they'll need sponsors, but NFTs, I definitely think is a way, especially in Asia, for them to support their clubs."
Rumjahn said his goal was to build the utility for the NFTs and potentially have the cards used across different games in addition to expanding the OliveX platform beyond Ethereum to other blockchains as the NFT sports wave continues to gain momentum. "Messi taking crypto, Sorare, NBA Top Shot, you can't miss that, so we definitely see a trend," Rumjah said. "There's an opportunity here to start with RCFC and then reach the rest of Asia."
Harry Tang, chairman of the RCFC Football Club, said in a statement: "Our RCFC NFTs will offer the Hong Kong community a meaningful and brand-new way for them to support their local sports team and extend their allegiance to the club into their digital universe and lives. They'll deliver on fans' desire to own a unique piece of the club and its history."
"As the first Hong Kong Premier League Team to launch an NFT collectibles range, and indeed the first Asian football club to do so, we're keen to see how our NFT strategy can help transform the future of the club both online and on the pitch," Tang said.
RCFC had seen the rise of NFTs in sports like the NBA and wanted to enter the "innovative, booming space as early as we can," Tang told Forkast.News. "We hope this will enable more interactions between the fans and the players, not just boost the development of NFTs and the sport itself."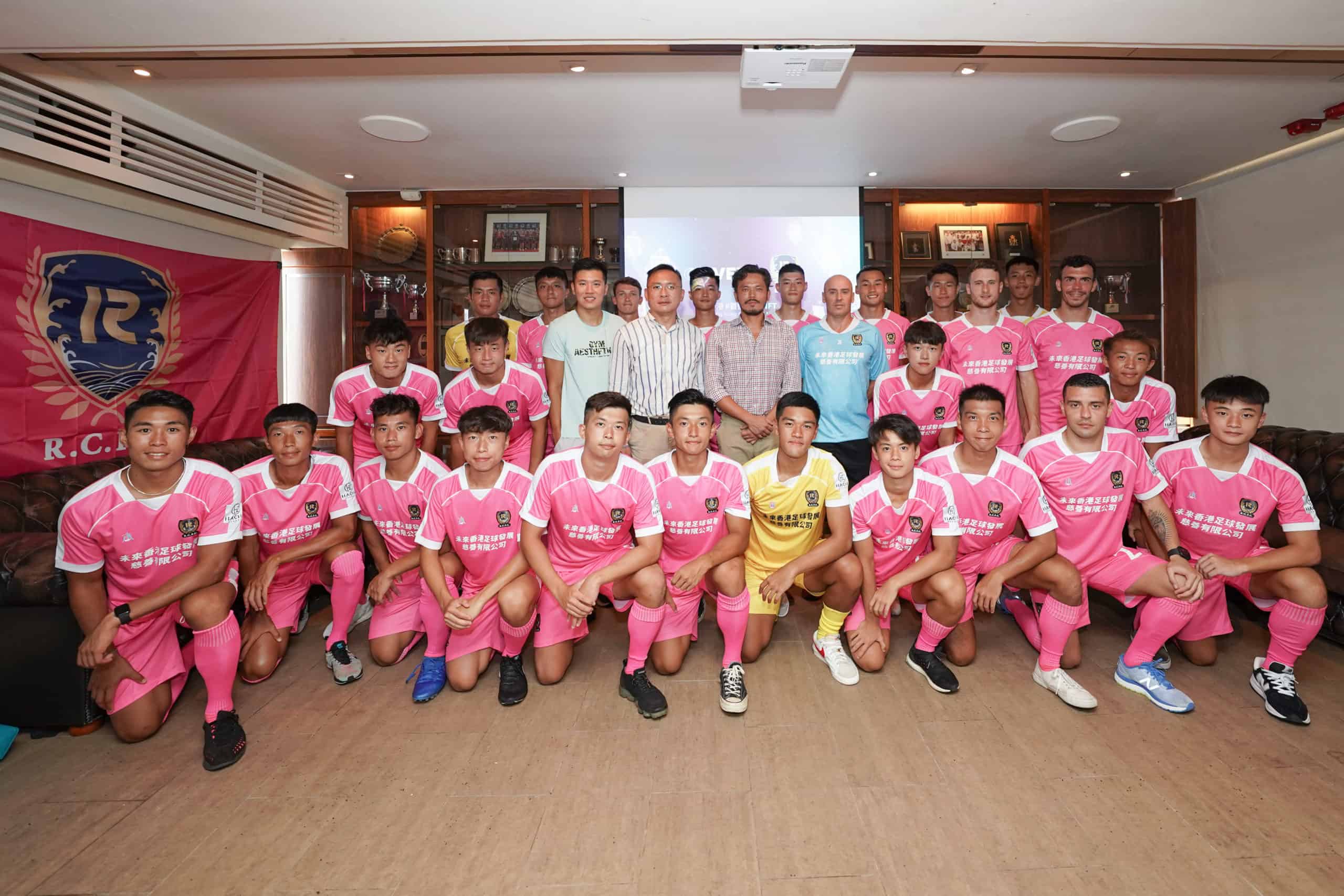 Joan Esteva, the team's coach told Forkast.News that the NFTs "for our club is a very good thing, for our fans is a very good thing, and also for our players."
Jordon Brown, a left-back (defender) with the team, told Forkast.News that he collected cards growing up and was excited about the club's involvement with NFTs. "For sure, [NFTs] would be for the next generation."
"It's a great thing for Hong Kong football as well, there isn't anything like it," Brown said. It's going to be a really big thing in football."
Justin Solomon, Tom Zuo and Nikita Koirala contributed to reporting.