While Ethereum breaks into its latest all-time-high bull run, members of the WallStreetBets Reddit group are getting a lesson in Newtonian physics at the moment. After wreaking havoc on the stock market, bringing several hedge funds to the brink of bankruptcy and seeing their stock bets go up and up, it's now coming tumbling down.
Most of the stocks pumped by the WSB gang — GameStop (GME), AMC and Nokia (NOK), for instance — are closing the day in the red. A very dark, no good, awful blood red.
Unless the rally returns, these traders could be on track to lose all of the gains accrued over the last few days following the spontaneous coordination of rushed purchases on GME.
GameStop, the star of this drama, has lost 50% of its value in these past 24 hours and has fallen nearly 83% in three days, from its peak of $483 to its low of $74 today, according to data from TradingView. Since its low, the stock has "recovered" somewhat to its current price of $118, although it is still in the ICU.
AMC, another stock that WallStreetBets had heavily pumped, is also experiencing a horrendous week after a historic rally. The stock is trading today near US$7.80, for a total loss of 63% since its all-time high five days ago, and 20% losses over the past 24 hours.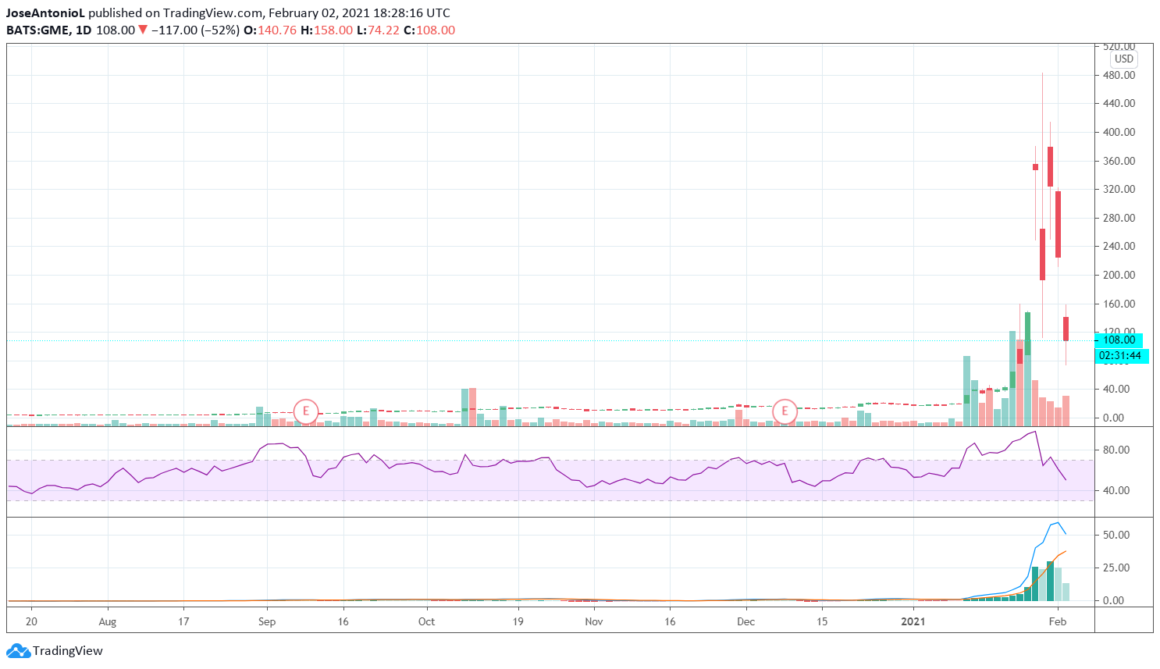 Nokia and Blackberry also reported heavy losses, and the infamous silver squeeze seems not to have paid off, as the metal has fallen almost 10% in the last 24 hours.
Why did this happen? According to billionaire NBA team owner Mark Cuban, the "Robinhood effect" has a lot to do with the results. Wall Street could be poised to win this round after Robinhood, the millennial trading app of choice, halted the trading of GameStop and other assets being pumped up by the guys at WallStreetBets.
"Supply and demand, but in this case it literally could be because the source of demand has been crippled," Cuban said today during an AMA (ask me anything) session on r/WallStreetBets. "When [Robinhood] shut it down, then cut it back, let's put aside why, they cut off the greatest source of demand. They created a Robinhood Dive. No [Robinhood] buyers, means sellers lower their price to find buyers."
"And they keep on lowering it till they find buyers. Keep the most natural buyers out of the market and the price keeps on FALLING," Cuban added.
Crypto OTOH…
But as some investors collapse into weeping, others are rejoicing. Crypto traders are having a happy day as most major coins today appear to have been blessed by the gods of the digital market.
Bitcoin, the oldest and most important cryptocurrency in the market by far, rose more than 6% in the last 24 hours. It's currently trading at about $36,000, comfortably breaking through that $35,000 barrier that had kept its prices stagnant since a Jan. 21 crash.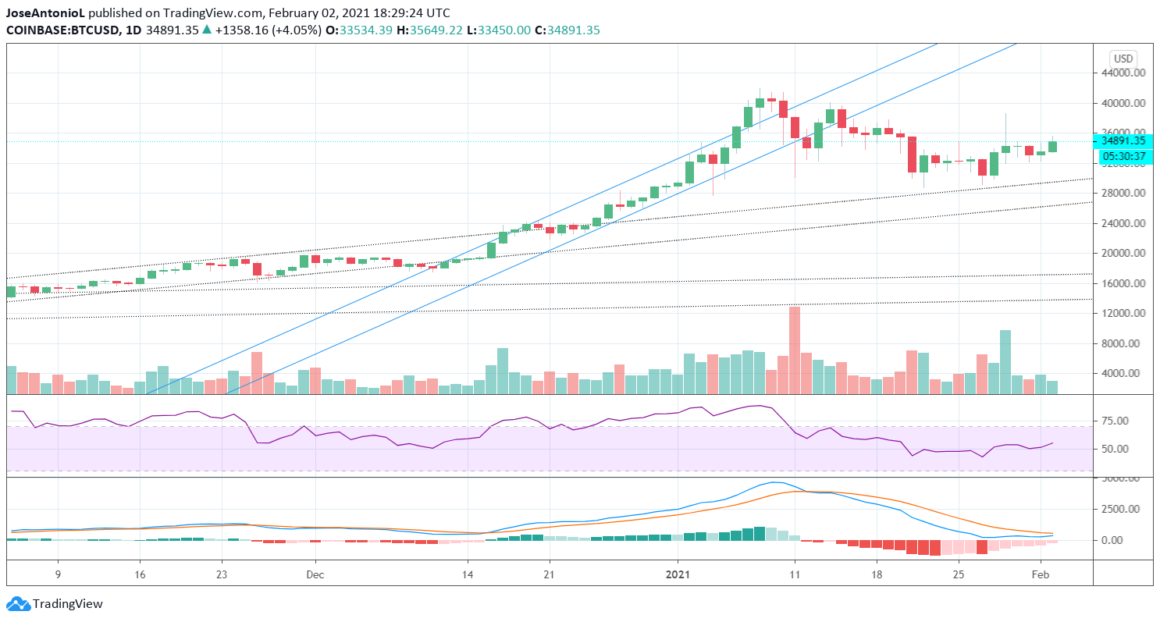 Ethereum, meanwhile, broke its previous all-time high price again today. It's now trading for $1,523 as of publishing time. ETH bulls have managed to push the coin up by more than 10% in the past 24 hours.
Other altcoins are similarly enjoyed big boosts. ADA, the native crypto of the Cardano blockchain (founded, incidentally, by an Ethereum cofounder), today conquered a price not seen since 2018.
The Cardano ADA cryptocurrency catapulted to US$0.47 thanks to the good news shared by its development team that the chain is moving along swimmingly.  After a correction to US$0.43, the crypto asset has brought traders a 27.3% gain during the same red period of WallStreetBets losses.
This story was originally published in Decrypt, a Forkast.News syndication partner, and appears here with additional updates by Forkast.News.