While retail investors high-tailed it out of GameStop after regulators stepped in to stem the bleeding from hedge fund pockets, over in crypto, another bubble emerged overnight.
The currency in question was Dogecoin, and the band of retail investors looking to pump — and it seems, dump the project — was a WallStreetBets copycat subreddit called SatoshiStreetBets.
Yesterday, the community that boasts 86,500 users started discussing emulating the explosion in the price of GameStop stock on Dogecoin.

The coin, which started the day at US$0.007, reached highs of US$0.035 as redditors took to exchanges to push up the price and help the project go viral.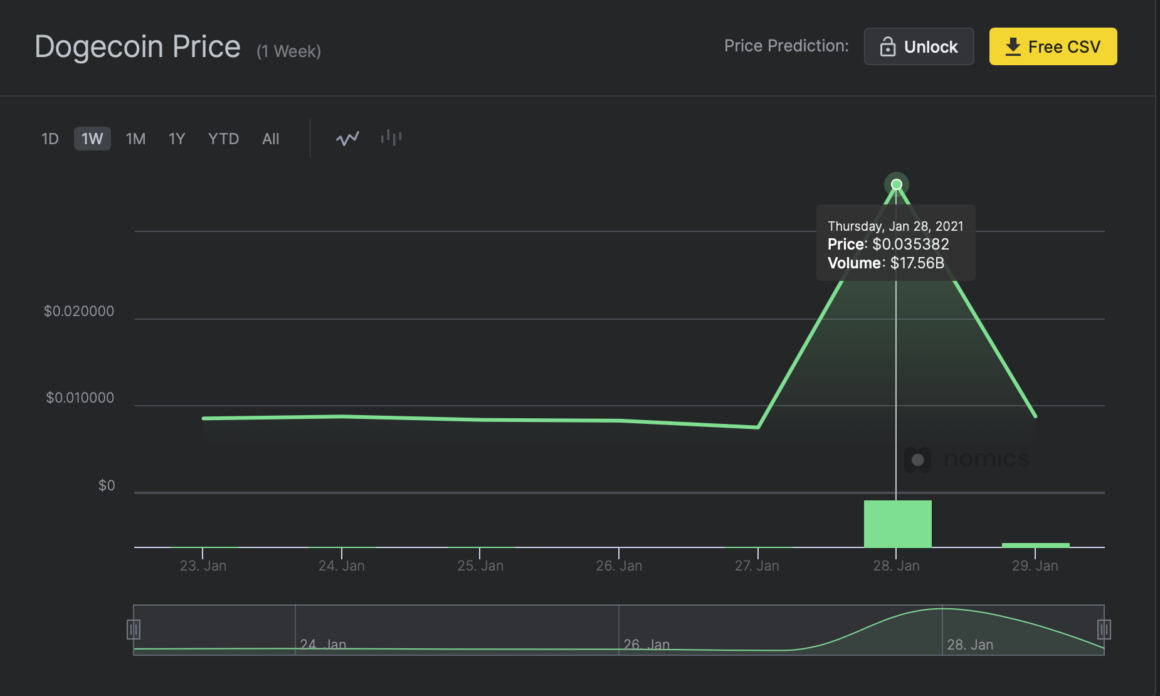 In 24 hours, trading volume went from a flat US$230 million to US$17.5 billion, pushing the project's market cap north of US$9 billion, according to data company Nomics. Dogecoin became a trending topic on Twitter globally, beating out news of the death of American actress Cicely Tyson.

But no sooner had the price shot up and everyone was celebrating Dogecoin's price surge, money started flowing out of Dogecoin into other projects, according to Luke Martin, an analyst on Twitter.
It pains me to say this….it really does…but it looks like the hot ball of money that pumped $DOGE has started to move into $XRP.$XRP is up 20% in the last 2 hours while the rest of the market is flat. pic.twitter.com/ck3ityU7rd

— Luke Martin (@VentureCoinist) January 29, 2021
He noticed that money appeared to be siphoned away from DOGE into Ripple's XRP, which saw a 20% rise in a couple of hours. The price at the start of the day on Friday has collapsed back down to US$0.008, to roughly where it had started 24 hours before. Some weren't very happy.

While the boom was short lived, asset prices across crypto have turned green, with Ripple up 7.6%, and Stellar up a whopping 23%. Bitcoin and Ethereum ticked up but didn't seem to get caught up in the DOGE hysteria.
The moral of the story? Anything fiat can do, crypto can do better.
It has been a topsy turvy week for Wall Street. Yesterday the markets recorded their biggest losses in months, but today things are back in the green.
The Dow, S&P and Nasdaq all closed up as U.S. joblessness figures dropped below 900,000 for the first time in weeks and the U.S. economy gears up for a recovery. But while that was happening, the investors that had pushed up GameStop were at it again.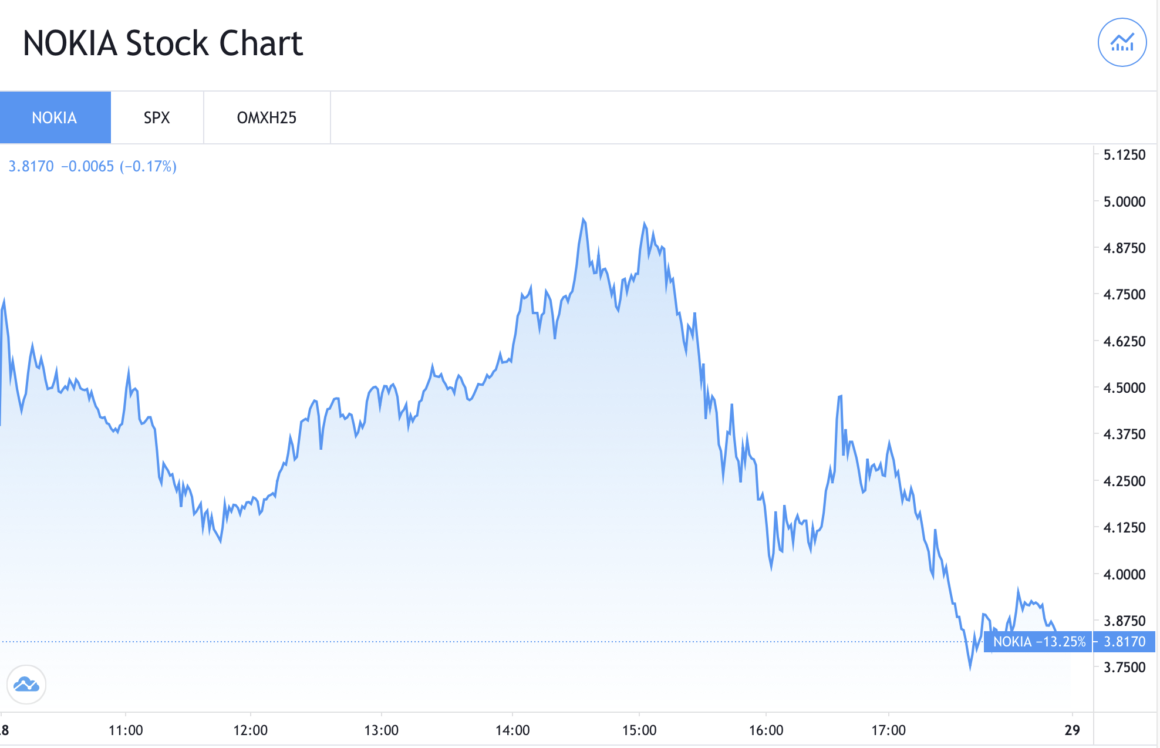 Shares of AMC soared in late trading after a regular-session slide, as did shares of BlackBerry, Express, Bed Bath & Beyond, and Nokia.
While many opinion pieces as well as news reports have pointed out that the real story is about inequality — wealthy people have long gotten even richer off the back of distressed companies and cutting jobs, and the little guys are now finally banding together to fight back — others are mad as hell.
Hedge fund billionaire Leon Cooperman took to CNBC to tell everyone how unfair it was that new retail investors were upsetting the order of things.
Listen to this incredible crybaby pic.twitter.com/KmJvZpBQ59

— Timothy Burke (@bubbaprog) January 28, 2021
Whatever side of the fence you sit, the whole saga is now being dubbed "investor-tainment."
This story originally appeared in Decrypt, a Forkast.News syndication partner, and appears here with additional updates by Forkast.News.