Singapore-based cryptocurrency exchange Crypto.com transferred 320,000 Ether, close to 80% of its ETH reserves worth around US$400 million at the time, to rival exchange Gate.io, instead of sending it to a new cold storage address, a move that CEO Kris Marszalek called accidental. 
Marszalek hosted a live Q&A on Monday to take questions from investors and clarify the exchange's stance on the transaction, as well as answer questions on other pressing issues in the industry.
The following Q&A has been edited for language and brevity.
Please explain your process to validate sending funds to the correct addresses. Where was the breakdown in the US$400 million moved incorrectly?
Kris Marszalek: The first thing I want to clarify is that every single address that our systems allow funds to be sent to, is whitelisted and pre-approved. There is no way that systems can go to an address that we can't control and get the funds back from. So people were speculating if we had to go and ask [Gate.io] to return the funds to us. No, we could just withdraw the funds and send [them] back because it was our corporate account with them. It's just that the amount was so large that it was above their daily withdrawal limit, so we asked them to increase our daily withdrawals, and that was the extent of their help.
People need to understand that at no time were the funds at risk of being sent somewhere where we couldn't get them back. And of course, we've built the systems in a way to minimize or eliminate any potential for any kind of errors. And after this incident, we further strengthen it, change the process [and] improve it in order to make sure it just doesn't happen again.
It happened three weeks ago. It had nothing to do with Gate doing the proof-of-reserves. It had nothing to do with any of the craziness that's been happening since FTX collapsed.
We're not perfect. We need to improve. This has been a company that grew tremendously over the last couple of years. We are fixing stuff and improving every single day. But everybody needs to understand that the systems would not allow us to send the funds somewhere where we couldn't retrieve them.
People are talking about 20% of the reserves being in the Shiba Inu token. Can you explain that?
Marszalek: Well, it's one is to one, right?
We store whatever our customers buy. It so happens that last year DOGE and SHIB were two extremely hot meme coins. And so people bought a lot and they're holding it. They didn't sell it. So, as long as our users are holding, we will be holding it. We have no control over what users buy. You buy it and we'll keep it safe, and that's it. So I want to make it clear that those are not our funds. Those are client funds.
Is it true that you've stopped withdrawals?
Marszalek: This is absolutely not true. We're operating as usual again. There is a heightened level of activity, which means higher trading volumes, more revenue for us, and also higher numbers of deposits and withdrawals. What you will see is that in our customer service tickets, there was some backlog there. We are working hard and making sure that you get answers for customer service in a timely manner, but withdrawals are absolutely core and withdrawals are working, and will always be working. This is absolutely fundamental.
Every time you see somebody on Twitter saying that withdrawals are not working, please double-check, because they're working. You go to status.crypto.com and you can see the status in real-time for all services. There are only three coins where we have stopped withdrawals. One is Gala, and two coins called SRM (Serum) and RAY (Radium) which are tied to FTX very closely. So we want to protect our users and progressively remove these assets from our platform altogether.
Several influencers on Twitter have been saying Crypto.com is in financial trouble. What do you have to say to them?
Marszalek: This is not the first time that people are saying things about Crypto.com. We will do what we've always done. We will prove people wrong with our actions and not our words. In a couple of months, all these guys are going to look really, really bad for throwing allegations that have absolutely no substance. We will continue operating as usual and we will prove people wrong. I'm looking forward to it more than anything else.
Did Crypto.com have any exposure to Luna?
Marszalek: No. We have been very transparent. We had zero exposure to Luna and this comes from the conservative way in which we run and operate this business.
First of all, we do not lend to third parties. This has been the source of the collapse of companies like Blockfolio and Celsius, right? And we do not take counterparty risk of any sort.
Secondly, we've never had any exposure to UST. We thought the 20% yield was too good to be true. We looked at the mechanics of Luna and UST – we consider [them] high-risk instruments. If you remember, we've never even listed UST where pretty much every other platform did. So we played very conservatively and our exposure to Luna was zero. If anybody on Twitter says otherwise, it's just 100% completely false.
Why did you send nearly 1 billion in stablecoins to FTX? And were those 1 billion recovered?
Marszalek: Over a year, US$1 billion was moved to FTX and we recovered all of this. We only had exposure of under US$10 million when FTX shut down. And FTX was a trading venue where this is one of the few trading venues with decent liquidity for some of the coins like SRM, Ray and also Solana. So we do hedge some of our customers' orders there. 
The way the brokerage part of our business works is that every time a customer places an order to buy or sell, we have multiple venues where we could hedge this order and we pick the most cost-efficient one with the best liquidity [and] lowest cost, so we can pass on these savings to our customers. This means that we are not taking any market risk. We are always market-neutral, but it also means that there must be fund flows between our venue and other venues in the industry. FTX was one of them and a very small one for us, for that matter. So we've recovered everything. Our exposure is less than US$10 million.
Some people were curious, making parallels to FTX and wondering if we use CRO (Cronos) as collateral for loans. How do we manage funds externally?
Marszalek: We never used CRO as collateral for even a single loan in our history, not even once. We haven't needed to use it. We've got a very simple business that generates a fairly decent amount of revenue and we focus on this.
How is Crypto.com different from FTX?
Marszalek: There are two business models in the cryptocurrency space. One is the brokerage model where our platform, for example, is a counterparty to the transaction. Every time our users buy or sell crypto, we immediately hedge their position to have zero market risks and we take a fee for providing access to it. This is 95% of our business. That's also 95% of the business of Coinbase.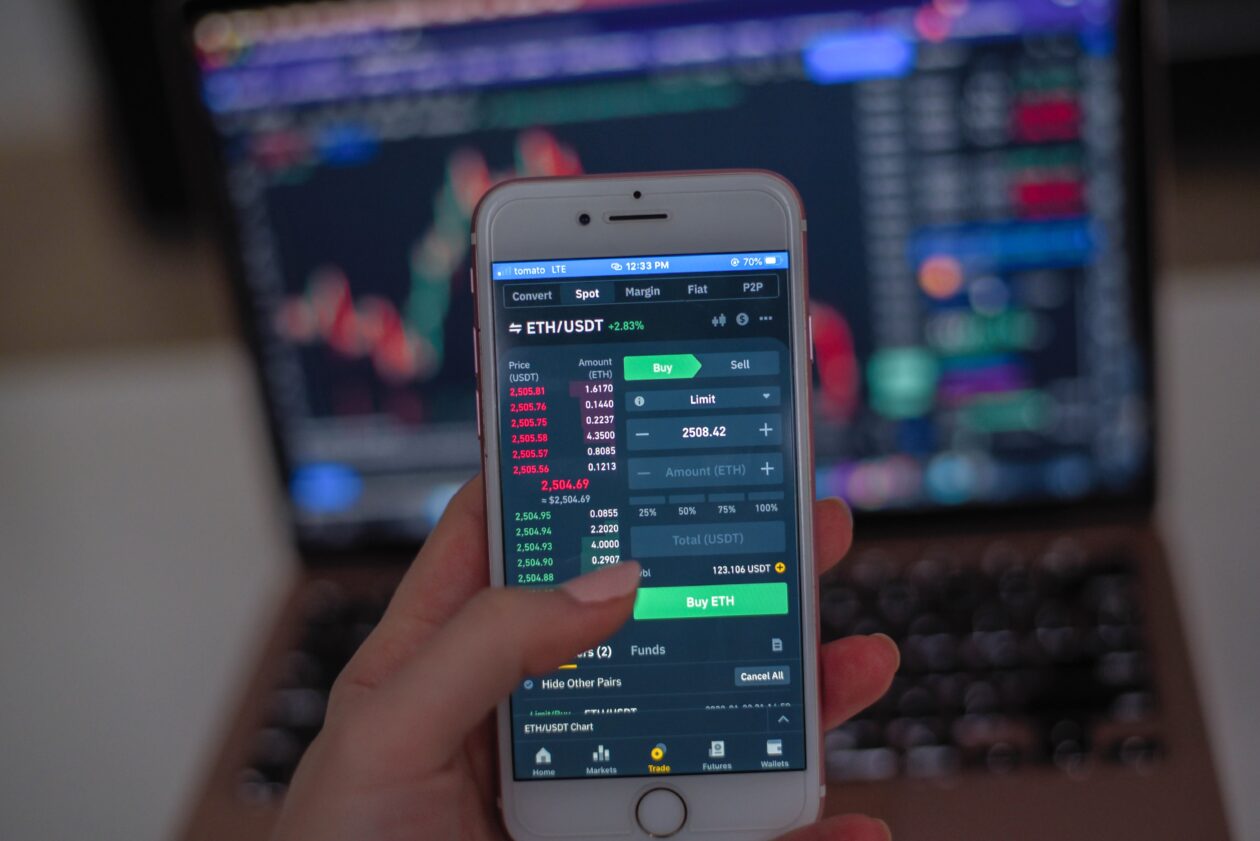 The other model is taking a fee on an exchange where people trade hundreds of millions of dollars. We focus on the retail part of the business, retail access to 70 million people. This is our core. So it's completely different compared to FTX. Mixing up hedge fund businesses together as an exchange is a terrible idea. It should be outlawed. I would address the irresponsible lending practices of some of the companies that blew up in May. We've never done any of this. We are very conservative and we like our business to be simple.
What are Crypto.com's main sources of income and profit?
Marszalek: Again, it's the fees our users pay whenever we give them access to fiat or crypto trading.
We've also got some smaller revenue streams. For example, where merchants accept cryptocurrency as a form of payment for their goods and we charge 50 basis points for providing the service and subsequently converting it to fiat for them.
The whole industry is talking about proof of reserves. Crypto.com is preparing a third-party audit right now. Can you elaborate on the details of what will be in that audit?
Marszalek: So the objective of the audit is to verify independently that every single client that we have on the platform is matched by our reserves. For our reports, we will push extremely hard to do it within 30 days. If it can be done faster, we will do it faster. But you have to understand, these are audit firms. And this is a large-scale platform, with a fair amount of scale. So I assume that if we manage to cut a week from this, that will be great. But I would not expect this to be any faster.
What about liabilities? Does crypto.com hold more assets than liabilities?
Marszalek: Whenever you bring in an external auditor and look at the other side of the equation, it takes a couple of weeks. So both sides with assets and liabilities proving that we've got full one-to-one reserve coverage will be available in the audited results report in a few weeks.
We also have a tremendously robust balance sheet as a company so we never needed to raise any funds. We don't need to do it now. We don't anticipate that we will ever need to do it. We have a very strong balance sheet and that also helps to weather the fluctuations.
How does Crypto.com Earn generate yields?
Marszalek: We view this as a rewards program to onboard users. Now, we've never considered taking irresponsible lending risks as a way to juice the yields further and scale this product more than it is possible in a safe way. So this is important to understand, and once it reaches a certain scale, we have to cut the rates so that our costs as a percentage of revenue drop. And we've done it as probably the first company in the industry, and nobody was happy about it. But we act responsibly in terms of managing our financial performance. This was the right decision and it allows us to have a business that is cash flow positive today. It's very important that people understand the differences in how different companies view risk and how they operate their platforms.
So what are your expectations about the future and where do you see Crypto.com in five years?
Marszalek: After the events of last week, everybody needs to think about how we restore trust for the entire industry. It's been shaken, badly damaged in cases. It's going to require a tremendous amount of work and commitment from every single player in this industry in order to restore this. This is our priority one, to continue to be the trusted, responsible player that has a fully regulated business that everybody can understand is fully transparent so that we can provide a place that is safe and secure for the users.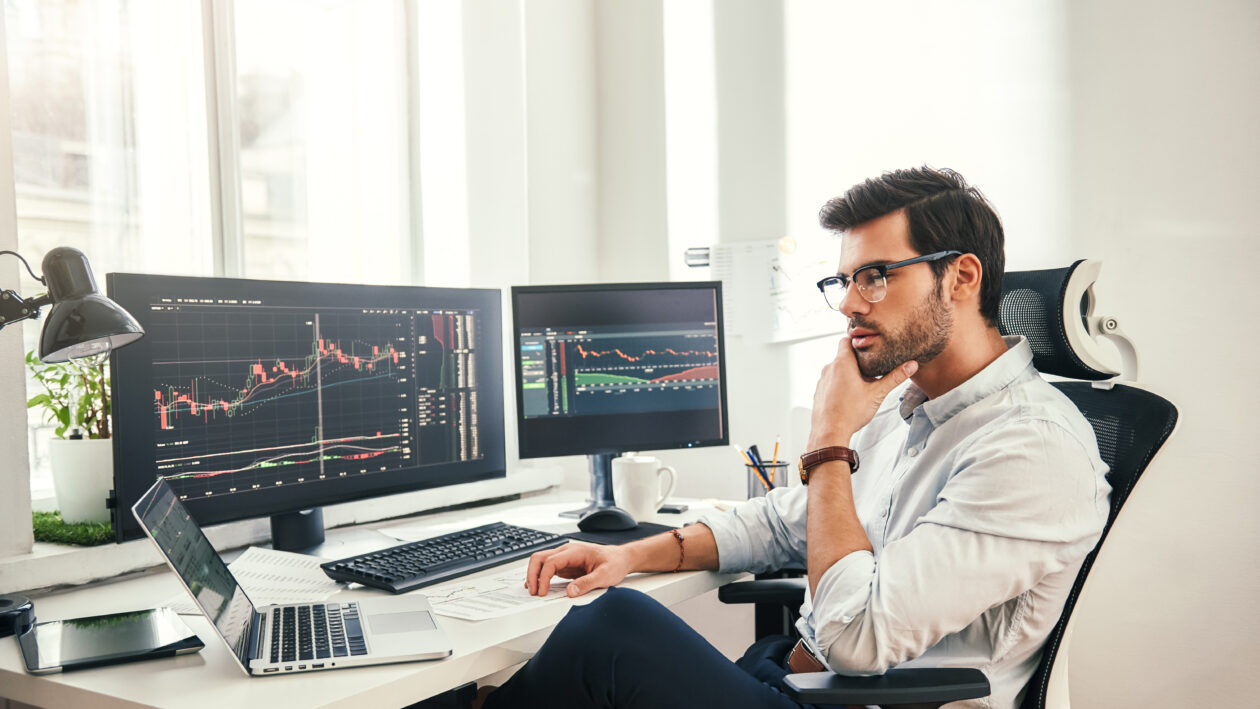 If you extrapolate five years down the road, I think that the industry is going to come back and do so stronger than ever. It's very painful now but we will benefit from the removal of bad actors from the industry. Everybody needs to understand that restoring this faith in our space is going to take time and work. It's not going to be overnight.
There is another aspect of it that I frequently think about and that bear markets are actually good for building. There is no hype. You're going to focus on building products that customers actually want.
These innovations that are being built right now are going to help us drive the next cycle of adoption. I remain very optimistic about the industry. I'm also clear-eyed about the amount of work that is going to be required from all of us.
If you think about the possibilities as an industry, we've barely scratched the surface of the potential that this technology holds. I want to see a social network coming out of this space during the next cycle, a product that will onboard a billion plus users. We still have so much to do so keep faith. Stay strong. People who were here in 2018 and 2019, in the depths of the winter, felt the same things you're feeling now. So you need to understand that if you want outcomes, you need conviction and commitment. And if you have those two things, you're going to do exceptionally well in the future in this space.