If you didn't look closely, you might think that the course of the coronavirus was easy to track. You've likely seen the 10-day time-lapse construction of a hospital for coronavirus patients; perhaps you've even seen drone footage of Wuhan's empty streets. You've seen TV tabulations of potential and verified cases in Europe, in the United States, and even on the high seas. But for disaster relief agencies on the front line fighting against the spread of Covid-19, the data that is widely available comes too late, and is difficult to manage and trust. Without timely access to verified information, doctors, researchers, scientists and others working to stop the outbreak are left to do their jobs with one hand tied behind their backs.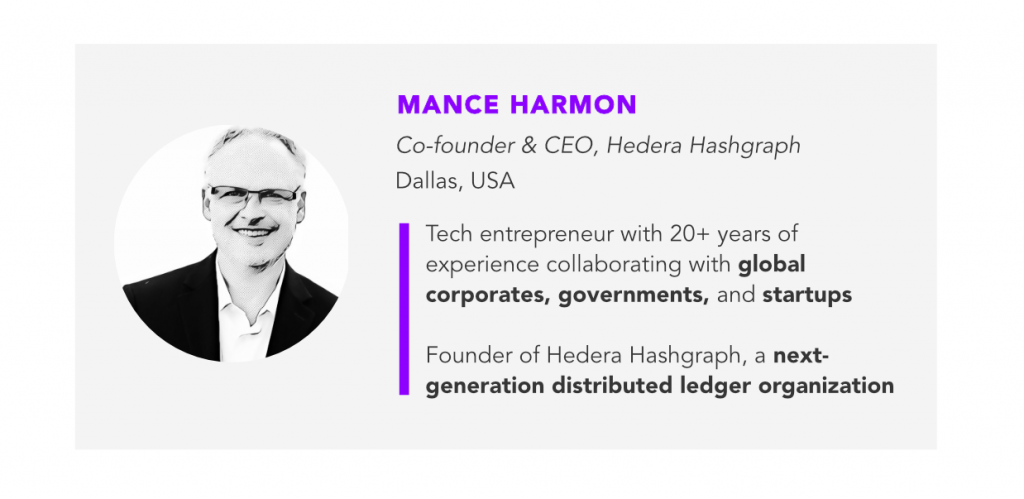 Distributed ledger technologies (DLT) may have a role to play in future epidemics and disasters — may they be few and rare. Public and institutional distributed ledgers are difficult to censor or shutdown, since their networked structure with no central server ensures there is no single point of failure. They're uniquely resistant to external malfeasance and to sabotage from within. They're a 21st-century tool for an accelerating world.
Acoer, a developer of blockchain-enabled applications from Atlanta, has employed Hedera Hashgraph's ledger to create a coronavirus-tracking "HashLog." This application collates World Health Organization (WHO) records, U.S. Centers for Disease Control and Prevention (CDC) statistics, clinical trial data and information from Twitter, including sentiment, languages, Tweets per day, top locations identified in Tweets and trends. This information enables real-time tracking of the disease's spread. Without a system like this — which links and combines vetted sources into a single, always updated source of truth — problems arise.
One significant implication of delayed information, censorship and misrepresentation of facts is that crisis response units and those fundamentally responsible for disaster relief are uncertain about the situation at hand. The potential for this to lead to incorrect action or delays in responses cannot be underestimated. In crisis management, particularly for epidemics of this scale, timing is everything. Repositories like HashLog prevent bad outcomes that result from mistakes — incorrectly gathering data or failing to keep it up to date — as well as those that come from malice — the potential altering of vital data after it is reported.
Although the Coronavirus HashLog is a powerful tool for media, researchers and the public, the ongoing epidemic raises further questions about the role of distributed ledger technology in the public sphere. Distributed ledgers hold potential for ensuring that consumers of the information all have a common view of the same data, know the provenance of the data and that the data has not been altered or manipulated.
See related article: As coronavirus infections skyrocket, blockchain speeds up health care claims and maps out epidemic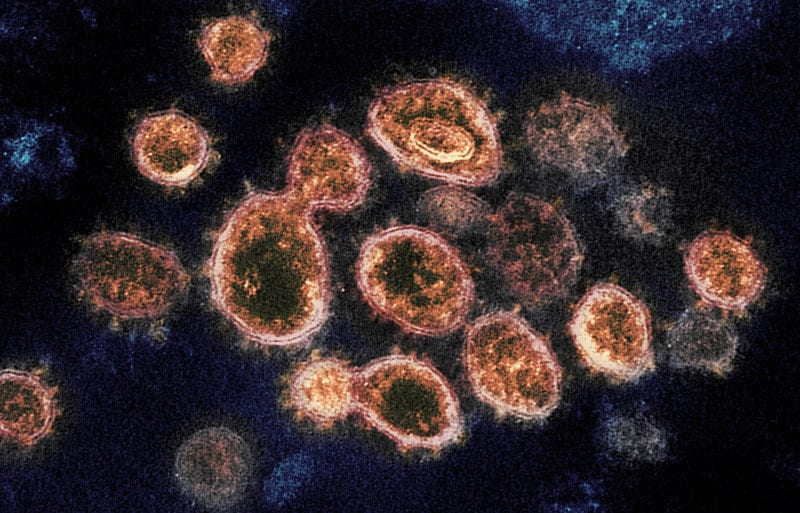 Without distributed ledgers, disaster relief agencies share information in one of two ways. The first method is for each agency to maintain a local database. In this model, in order to maintain a single, comprehensive view of all data, new information must be shared with each agency, and the agencies must update their local databases individually. This process is prone to errors and inconsistencies across the databases. Alternatively, one centralized agency may take responsibility for running a single database that all agencies use. This helps reduce errors and mistakes in the data, but also provides a single source of failure that could be a target for those wanting to disrupt the flow of information, or maliciously modify or delete the information in the central database.
Distributed ledgers prevent these problems by allowing each agency to run a full copy of a shared database and to make updates directly to their local copy. Those updates are then propagated in real time to all other copies of the common database, and the properties of the underlying consensus algorithms ensure that all copies of the databases are consistent. This architecture ensures that consumers of the information all have a common view of the data. Another benefit of DLT is that there is no single source of failure — if one database goes offline (whether from natural causes or from malicious attacks), the remaining databases continue to operate unobstructed. And because the data is replicated across many databases, maliciously changing or deleting the data in a single database does not destroy the data integrity of the whole system.
A distributed ledger with verified, unfalsifiable information from reputable sources provides a respite from the conspiracy theories, the fear mongering and the incomprehension. As the fallout from the coronavirus outbreak continues to permeate around the world, disaster relief agencies have been working around the clock to control the growing crisis. Against this backdrop, the need for reliable sources of information for these parties continues. The confidence that no single party can change or tamper with data sources, at any point in time, becomes paramount.
We shouldn't imagine that the coronavirus is a unique emergency. More crises will emerge in years to come, and we will need infrastructure that is both reliable and flexible. The HashLog team was able to spin up its tracking project within days of the virus outbreak making news. As long as there are people, there will be emergencies. The future of crisis management and communication should be different agencies with different capabilities working together to create a reliable shared database.
While the internet has facilitated undeniable improvements in communication and data sharing in times of need, in particular during times of international crises and natural disasters, the internet also opens up huge potential for misinformation or inconsistent information. Even without a virus spreading across the globe, enabling a common view into verified data is essential to society's proper functioning. DLT platforms will act as the trust layer of the internet, serving as a counterbalance to bring accountability, consistency and reliability to our online lives.