Chinese authorities may be cracking the whip hard on crypto mining across the nation, but the outlawed activity is still surreptitiously happening right under their noses, sometimes right inside their own government office or state-affiliated companies.
Just yesterday, the Cyberspace Administration of Zhejiang announced in a social media post that multiple provincial regulators started an investigation in early September to crack down on those using public resources in state agencies, state-owned enterprises, public research institutions and schools to mine cryptocurrencies.
Authorities in the Chinese eastern province of Zhejiang said they have identified 184 IP addresses associated with 77 government entities suspected of using public resources to mine cryptocurrency.
On-site inspections later confirmed that 119 IP addresses from 20 public entities engaged in mining cryptocurrencies including Bitcoin and Ether, and authorities penalized staff and confiscated illegal earnings, according to the statement.
"Virtual currency mining consumes a massive amount of electricity, and the rapid upgrading of mining hardware and fierce competition [among players] in computing power have resulted in even more energy consumption. That is against the province's goal of reaching carbon neutrality," the cyberspace authority said in the post.
The Zhejiang government's move comes after the country stepped up its clampdown on the sector, with the National Development and Reform Commission (NDRC) — the country's top economic planner — on Sept. 24 jointly issuing a notice with 10 other authorities to wipe out crypto mining.
The NDRC has also proposed to label the crypto mining industry as "outdated," which could prohibit investments in the sector.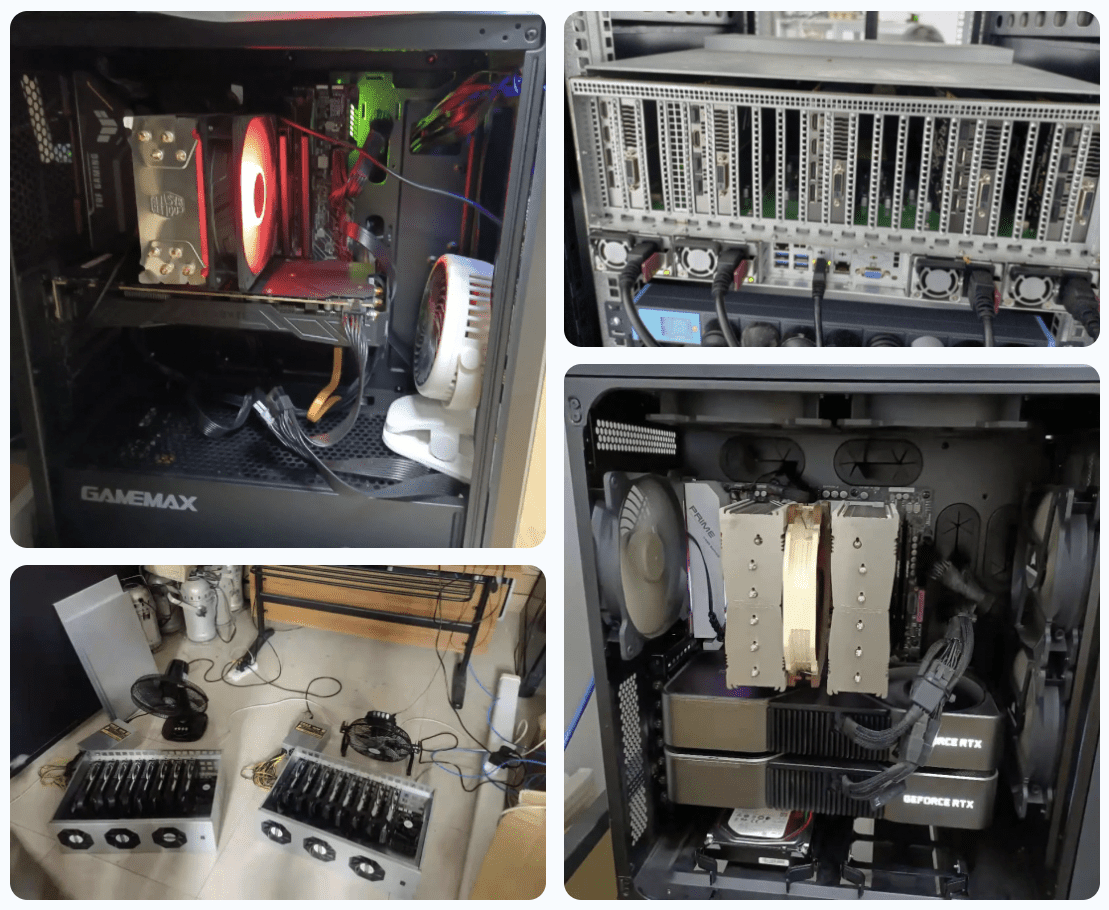 It's not just Zhejiang province that has deployed such inspections targeting IP addresses. Earlier this month, the eastern province of Jiangsu said it identified just over 4,502 IP addresses that were involved with mining, with a total hashing power surpassing 10 petahashes per second. The authorities there said that involved power consumption of around 260,000 kWh per day.
The Jiangsu authorities said that those mining Bitcoin and Ether were mostly located in cities such as Suzhou, Xuzhou and Nanjing — Jiangsu's capital city.
In addition to Zhejiang and Jiangsu provinces, the nation has been making efforts to phase out the sector, with the most recent bans being imposed in Hebei and Gansu provinces, followed by similar clampdowns in Xinjiang, Inner Mongolia, Qinghai, Yunnan and Sichuan.
Meanwhile, BTC.com — the world's sixth-largest Bitcoin mining pool in terms of real-time hashrate — announced today that it is exiting the Chinese mainland market to "abide by the latest regulatory requirements of the Chinese government," and that its mining services in mainland China will be shut down in an orderly manner from Oct. 15.
BTC.com also urged its mainland Chinese users to relocate computing power elsewhere and withdraw relevant assets.
AntPool, another major mining pool that currently comes in second in Bitcoin mining real-time hashrate, announced on Thursday that it is stopping the connection of IP addresses from the Chinese mainland beginning Friday.
Chinese crypto mining rig maker Bitmain is also among the latest to take actions to distance itself from the reach of the Chinese regulators. It has stopped delivering mining machines to clients on the mainland as of Monday, and will get in touch with those who signed up onto long-term purchasing plans for alternative plans, it announced Sunday in a social media post.