Some countries may now be easing Covid lockdowns, but damage to big swaths of the entertainment industry has already been done. Global box office revenue losses due to cinema closures are skyrocketing while piracy is on the rise.
To stop the illegal downloads and make up for lost revenues, the entertainment industry is on the search for better technologies to manage distribution and allow flexible financing. Could blockchain provide solutions?
According to Academy award-nominated film producer and ConsenSys head of global partnerships Steven Haft, blockchain is not ready to dig Hollywood out of its hole just yet — at least, not before the music industry.
"The music industry will get there first, and I think the film industry will see a roadmap that works for them too," said Haft, in a Zoom interview with Forkast.News. According to Haft, the film industry lacks the powerful societies and organizations that are driving the music industry forward. "Music is showing the rest of the entertainment industry what the future could look like."
Blockchain in the film industry is still at an embryonic stage, Haft and other entertainment industry insiders say. However, this hasn't stopped developers and entrepreneurs from exploring the benefits that can be brought on by this technology.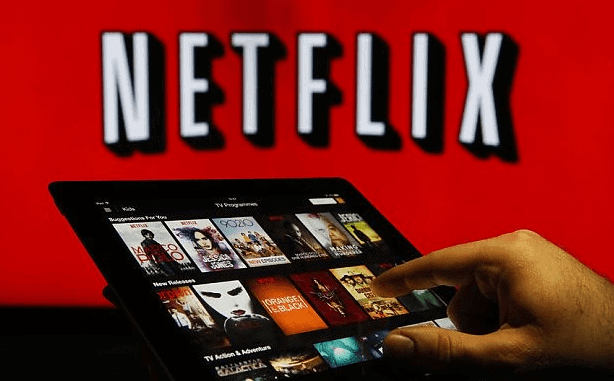 "A decentralized methodology of funding films, tracking revenue and more, so all those once beholden to just a few gatekeepers can become more empowered," Vapor Media founder Lauren deLisa Coleman told Forkast.News.
Vapor Media hosted NextTech Lodge during the Sundance Film Festival earlier this year, an all-day event on emerging technologies like blockchain and their potential to disrupt the film industry. Aside from talks on how blockchain could affect contracts, the sessions also included such topics as blockchain's potential uses for fundraising and content distribution.
The rise of streaming services
As the 20th century approached its end, American college students were introduced to a revolutionary music sharing service, Napster. Although Napster's peer-2-peer (P2P) service was quickly slammed with copyright infringements and the company eventually shut down, more P2P file-sharing services emerged. And soon, streaming services appeared. 
"Napster would've been a greater danger to the movie business if bandwidth was way wider than it was at the time Napster came out," said Haft, who produced such movie classics as Dead Poet Society as well as TV shows like MAD TV. "The movie industry should be thankful for that."
According to the International Federation of the Phonographic Industry (IFPI), the global recorded music market grew for the fourth consecutive year in 2018, by 9.7%, to $18.1 billion. Paid streaming services grew by 33% and accounted for 37% of total revenues.
As with music, video on demand (VOD) streaming services are becoming a norm in our daily lives. In 2019, Netflix was responsible for 12.6% of the world's downstream traffic, according to Sandvine's annual Global Internet Phenomena Report. In Q1, Netflix announced an increase of 15 million subscribers.
Netflix, however, is often criticized for its opacity on viewership data towards its audience and partners.
"People who deal with Netflix directly, in particular, the agencies that manage talent, they [are] very negative about dealing with Netflix," said Jonny Peters, founder of Dream Frames. "Netflix provides no data so everyone else is feeling around the dark except for Netflix."
Blockchain is the easy answer for services that are looking to integrate transparent and immutable solutions. Unfortunately, the current lack of scalability of modern-day blockchain technology is not enough to carry the entertainment industry.
Netflix did not respond to a media request for comment.
Damages caused by lockdown restrictions
Global box office revenue losses due to Covid-related cinema closures are projected to skyrocket to $17 billion by the end of May.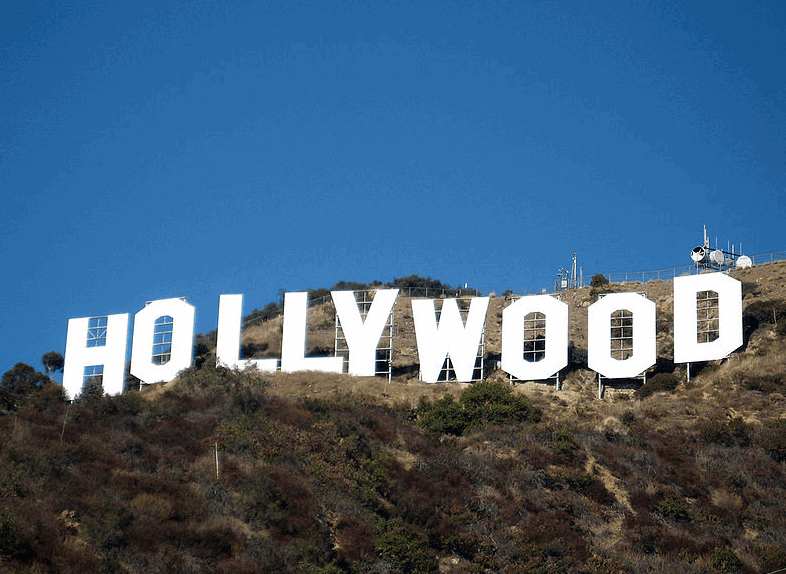 The latest numbers from piracy data tracker MUSO reveals that, when comparing data from the last week of February to the last week of March, visits to piracy domains in lockdown restricted nations increased by 45% on average. In the month of March, there were more than 1 billion recorded visits to piracy sites in the U.S. alone.
According to the U.S. Chamber of Commerce's Global Innovation Policy Center, approximately 26.6 billion views of U.S. films and 126.7 billion views of U.S. TV episodes are the result of digital piracy every year. Annually, digital piracy costs the global movie industry an estimated $40 billion to $97.1 billion, or 30% to 70% of the global film market's $136 billion total revenues.
What blockchain may be able to offer in the future is a new distribution channel within the blockchain itself. Content creators, or whoever owns the rights to the movie, can take advantage of transparency and immutability of blockchain technology to determine who has the rights to view and distribute their intellectual property, and in doing so, provide a better bulwark against piracy.
Blockchain can still help Hollywood
While Hollywood is currently being squeezed by film pirates on the distribution end, industry insiders say it is under strain on the front end as well.
The allure of potential extraordinary earnings from a possible box-office hit has kept the movie-making industry churning. But there are projects that can't find enough investment money and never get off the ground. The murky profit-and-loss accounting practices in Hollywood can also be off-putting to investors.
"The biggest problem in film is financing," Peters said. "People put money into feature films that have been very successful and never see a dime!"
Peters' company, Dream Frames, is proposing to decentralize the funding of films by tokenizing frames through smart contracts. Hollywood movies usually have 24 images or frames per second (fps). Dream Frames' model will allow investors to invest in these individual frames to purchase stakes in films, which means very small investments will now be possible. If the film performs well, an investor's token will be valued higher.
But the structural changes that could come about through platforms like Dream Frames cannot come tomorrow or anytime soon. To disrupt a $136 billion market, the new structure would require support from major studios and cinemas all around the world, including streaming monarchs such as Netflix and Amazon.
"The contract is between the producer and directly with the investors," Peters said. "There's no middleman, there's no studio in the middle that has a secret marketing or [print and advertising] budget that comes in and swarms the profits which is one of the problems in film financing."
Meanwhile, Overstock's tZERO is partnering with Atari to join Dream Frames in the race to tokenize the first major motion picture. Brazil's National Bank for Economic and Social Development (BNDES) is also reportedly financing a documentary through the bank's own Ethereum-based stablecoin, BNDES.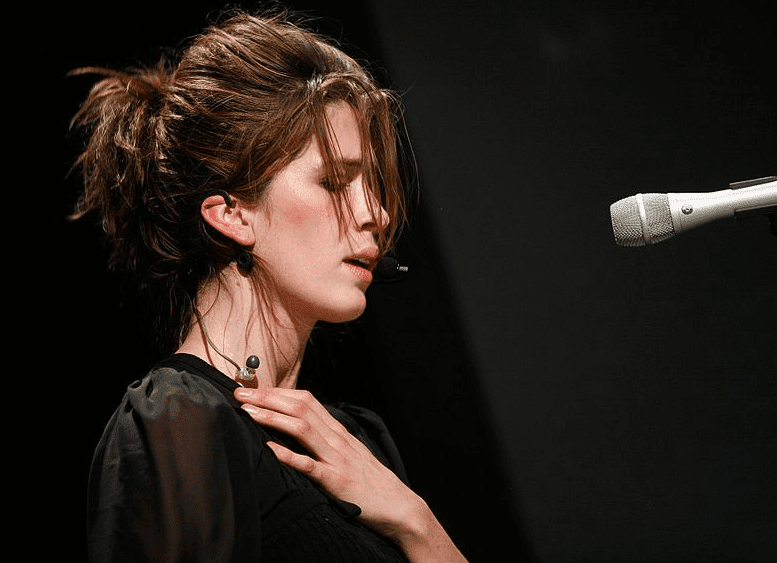 Musical ConsenSys
ConsenSys, the blockchain technology company, has been involved with music technology at every level, from artists like English musician Imogen Heap, to companies like Ujo music that link fans directly with artists through the Ethereum blockchain.
Heap released her single "Tiny Human" on the public Ethereum blockchain back in 2016. Lumiere and FinFabrik followed her footsteps and led a tokenized co-investment of Algerian film, "Papicha," which premiered during the 2019 Cannes Film Festival.
"Music is showing the rest of the entertainment industry what the future could look like," Haft said. "I firmly believe they will get there more quickly."
Co-founder of Ethereum and founder of ConsenSys Joseph Lubin has his roots in the music industry. Prior to serially building prominent blockchain firms, Lubin founded a company called SyNerG Music in Jamaica.
See related article: In Conversation with Joseph Lubin, Founder of ConsenSys: Blockchain is a Paradigm Shift for the Planet
"I talk about [blockchain in the] film business being embryonic, but we are in touch on a regular basis with the film studios, TV networks, and major banks who finance in the film space," Haft said. "So as a company, we are very actively looking to move the industry forward."
Because of the film industry's massive and global scale, Lumiere CEO Dr. Patrice Poujol points out blockchain scalability as a key factor for the technology in the entertainment industry to progress further — something Ethereum 2.0 hopes to solve.
"We need scalability to be able to get there," Poujol told Forkast.News. "You would need to simultaneously get the buy-ins from studios, cinema chains, and players such as Netflix and Amazon from all around the world."