More and more start-ups have turned to crowdfunding as an alternative method of raising capital in recent years. In fact, the global crowdfunding market had reached $13.9 billion last year and is expected to triple by 2026.
This modern method of raising funds through a large pool of investors offers numerous benefits, including the ability to connect borrowers and lenders directly via an online platform. That means significantly fewer hoops for potential investors to jump through than traditional models. Investors can put in as little as they like and earn unique rewards for their contributions.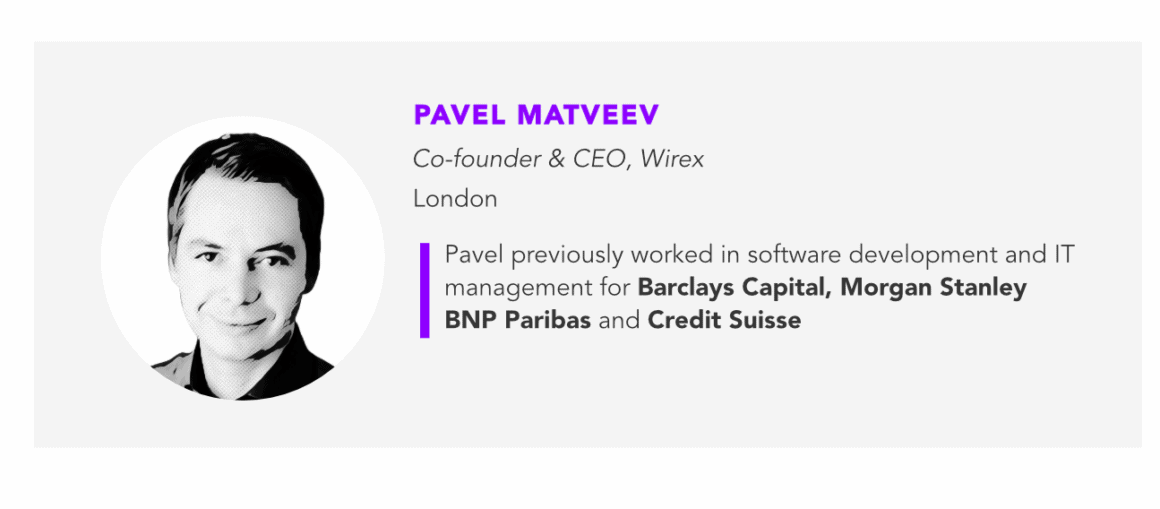 Crowdfunding came about as a solution to fund creative and innovative ideas that would have seen little success from conventional avenues of investment or venture capital. Investing small amounts was previously unheard of before crowdfunding. It could also be said that limiting opportunities to accredited investors who can afford large sums of money contributed to the wealth disparity across the globe. Crowdfunding has begun to help democratize investing and fundraising by distributing the power to the crowd.
While crowdfunding may be an alternative method of investment eliminating traditional financial intermediaries such as banks, the concept still involves a central authority to some extent — the platform.
Decentralizing the funding model
This is where blockchain comes into play. Add a decentralized model into the crowdfunding mix, and you've got an even more democratized, unbiased investment model.
As it stands, a crowdfunding platform acts not only as an intermediary, but as the decision-maker. It has the power to decide which projects are worthy enough to partake, and which take precedence out of those that make the cut.
A number of start-ups have begun to dabble in decentralized, distributed ledger-based crowdfunding to address this, such as WHIRL, the socially-driven "pay it forward" crowdfunding platform built on the blockchain.
Decentralized autonomous organizations (DAOs) could also revolutionize crowdfunding. Governed by a group of stakeholders, an action or vote in a DAO is represented by a transaction on the blockchain, and rules or operations are trustlessly enforced by smart contracts. Raising money can be done in real time, through the smart contract-enforced issuing of shares.
Combining crowdfunding and blockchain
Despite commanding a largely-negative public perception, ICOs (initial coin offerings) are a good example of both crowdfunding and blockchain technology combined. They saw a rapid surge in 2017 as they funded a huge number of blockchain-based projects, which interested parties invested in by buying tokens instead of shares.
This type of fundraising was particularly beneficial to the companies, which were able to bypass many of the hurdles typically associated with investing. Unfortunately, this also made things easier for unscrupulous fraudsters, with several high-profile incidents tainting the reputation of both ICOs and the wider cryptocurrency market. These days, ICOs and IEOs (initial exchange offerings) are subject to a much greater degree of regulatory scrutiny.
Bringing blockchain to the masses
Blockchain projects have a lot to gain from crowdfunding. As we move toward a more digital-based society, this new era of innovative technology needs all the support it can get to help accelerate its integration into our everyday lives.
Taking ICOs into account, blockchain projects have raised more money through crowdfunding than any other sector. Well-known blockchain platforms EOS and Ethereum raised over $4 billion and $18 million respectively through token sales. We saw blockchain-based healthcare platform Solve.Care raise $30 million in 2018, and Basic Attention Token raise $35 million in 2017, in its quest to cut out the middlemen in digital advertising.
With this in mind, there's evidence to suggest that blockchain and crowdfunding are able to significantly impact each other. The success of ICOs and IEOs among start-ups in recent times shows that crowdfunding can be particularly compatible with novel technologies like blockchain, as it allows investors to get on board before mainstream acceptance is achieved.
Similarly, thanks to its scalability, processing power and indelible record-keeping qualities, blockchain-powered crowdfunding is an area sure to take off in the foreseeable future. Once the broader concept of decentralized finance is more widely accepted, there will almost certainly be an increasing requirement for blockchain across a range of industries.
Ultimately, the intersection of both technologies could greatly impact not only financial technology, but our inevitable shift towards a digital world. The advantages of blockchain technology are already being leveraged by a wide variety of industries, from taxi services to academia — and this is only just the beginning.