Articles by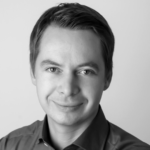 Pavel Matveev
Pavel Matveev is the CEO and co-founder of Wirex Ltd., a blockchain-based digital payments platform that integrates fiat and cryptocurrencies. Pavel previously worked in software development and IT management for Barclays Capital, Morgan Stanley, BNP Paribas and Credit Suisse. Based in the United Kingdom, Wirex serves 4.5 million users in 130 countries and to date has facilitated over US$6.7 billion in transactions.
January 2022
The metaverse could be life-changing for the world's unbanked, writes Pavel Matveev of Wirex. Interoperability between the real and virtual worlds will be key.
October 2020
The $14 billion global crowdfunding market is expected to triple by 2026. Here's how blockchain is fueling this trend.