Having slipped over the weekend, Bitcoin rose to trade at over US$30,300 on Monday morning in Asia. The price has now reverted to around the level posted last Thursday — prior to XRP issuer Ripple's favorable ruling in its lawsuit with the U.S. Securities and Exchange Commission (SEC). The partial victory led to significant gains for a number of top 10 non-stablecoin cryptocurrencies, with XRP still leading the gains. U.S. stock futures edged lower as investors await earnings reports from major banks.
Bitcoin falls back
Bitcoin edged up 0.05% over the last 24 hours to US$30,332.54 as of 06:30 a.m. in Hong Kong for a weekly gain of 0.65%, according to data from CryptoMarketCap.
However, the world's largest cryptocurrency was trading at around US$31,300 early Saturday morning. Following that weekend high, the token's price reverted to roughly its pre-Ripple ruling level.
In a summary judgment Thursday, New York Southern District Court Judge Analisa Torres ruled that Ripple's programmatic sales of the XRP token on public exchanges do not constitute securities. The regulator first sued the San Francisco-based financial technology firm on the grounds that XRP constitutes a security in 2020.
The ruling was deemed something of a partial victory for Ripple, however, as the court ruled that XRP sales to institutional investors did violate securities laws.
"There will be further court proceedings on that part … It is also not yet known if the SEC will appeal to the ruling," said Caroline Bowler, CEO of Australia-based crypto exchange BTC Markets, in emailed comments. Therefore, there remains the "potential for more insecurity ahead for Ripple," Bowler added.
Nonetheless, Ripple Labs' XRP led the gainers Monday morning in Asia. It rose 5.58% to US$0.7577 for a weekly surge of 61.56%.
Meanwhile, the SEC has added BlackRock's application for a spot Bitcoin exchange-traded fund (ETF) to its official docket. That decision means that the regulator will now review the proposal in a serious manner.
Blackrock, the world's largest asset manager with over US$9 trillion in assets, filed the application a little less than a month ago. The move saw the token's value breach the US$31,000 resistance level earlier this month as multiple major asset managers followed suit with similar ETF proposals.
Ether also gained 0.20% to US$1,934.09, rising 3.81% in the past seven days.
Other top 10 non-stablecoin cryptocurrencies were mixed. The day's biggest losses were logged by Dogecoin, which dipped 2.53% to US$0.07. However, the token still recorded gains of 6.89% for the week.
Cardano's ADA also fell 2.52% to US$0.3185, limiting the coin's weekly gain to 12.08%. Similarly, Binance's BNB lost 2.43% to US$244.95. It is nonetheless trading at 4.68% higher than a week ago.
The total crypto market capitalization rose 0.16% in the past 24 hours to US$1.22 trillion, while trading volume fell 11.97% to US$24.91 billion.
Token-gated access for the super-rich and The Flash via NFT
In the non-fungible token (NFT) market, the main Forkast 500 NFT index edged up 0.50% in the past 24 hours to 2,736.37 as of 09:30 a.m. in Hong Kong. However, the index is down 0.40% for the week. Forkast's Solana and Cardano NFT market indices also moved higher, while the Ethereum and Polygon indices dropped.
"NFTs continue to ride the wave of positive news and positive prices in crypto," said Yehudah Petscher, NFT Strategist at Forkast Labs, the parent company of Forkast.News. "However we're not seeing any noteworthy gains in projects and instead most of the big names are still down for the past 7 days."
That is despite some large CryptoPunk and Bored Ape Yacht Club (BAYC) sales in the past week. Those sales included BAYC #1734, which sold for $1.2m (600ETH), CryptoPunk #8531 for $1m (550 ETH), and CryptoPunk #9476 for $403k (217.5 ETH).
"Big sales sometimes trickle liquidity to other projects, but in this case, the seller may be pocketing their gains or investing in crypto, where opportunities seem brighter at the moment," Petscher said.
In the past 24 hours, the total NFT transaction volume dipped 10.93% to US$16.58 million, according to data from CryptoSlam.
ImmutableX's Gods Unchained Cards, the collection of NFTs used in Immutable's trading card game of the same name, topped the 24-hour transaction volume, despite edging down 0.43% to US$690,896.
Ethereum-based NFT staple BAYC placed second in Cryptoslam's collections ranking. Its total transaction volume rose 1.34% to US$660,415 in the past 24 hours. Bored Ape creator Yuga Labs announced last week that it will hold ApeFest — a celebratory event of its successful NFT collections — in Hong Kong in November.
Meanwhile, non-blockchain sectors are also displaying increased NFT activity. .
Indosuez, the global wealth management subsidiary of major French bank Crédit Agricole, launched a private NFT membership club last week named Le Clu3. The club will cater to super-rich clients by offering token-gated access to secret sections of its website, among other otherwise off-limits experiences. Crédit Agricole had roughly US$2.712 trillion in assets under management in 2022.
Elsewhere, Warner Bros. Discovery, Inc. — the American entertainment conglomerate with over US$30 billion in market capitalization — has announced that it will launch its upcoming superhero film "The Flash" via NFT. The launch is hosted by the Eluvio blockchain and will allow user access to the film itself, collectibles, bonus features and character artwork.
It's official, The Flash is the first new release movie to hit the blockchain! pic.twitter.com/sScukkA6Fw

— Warner Bros. Digital Collectibles (@WarnerBrosNFT) July 14, 2023
Stock futures reflect positive investor sentiment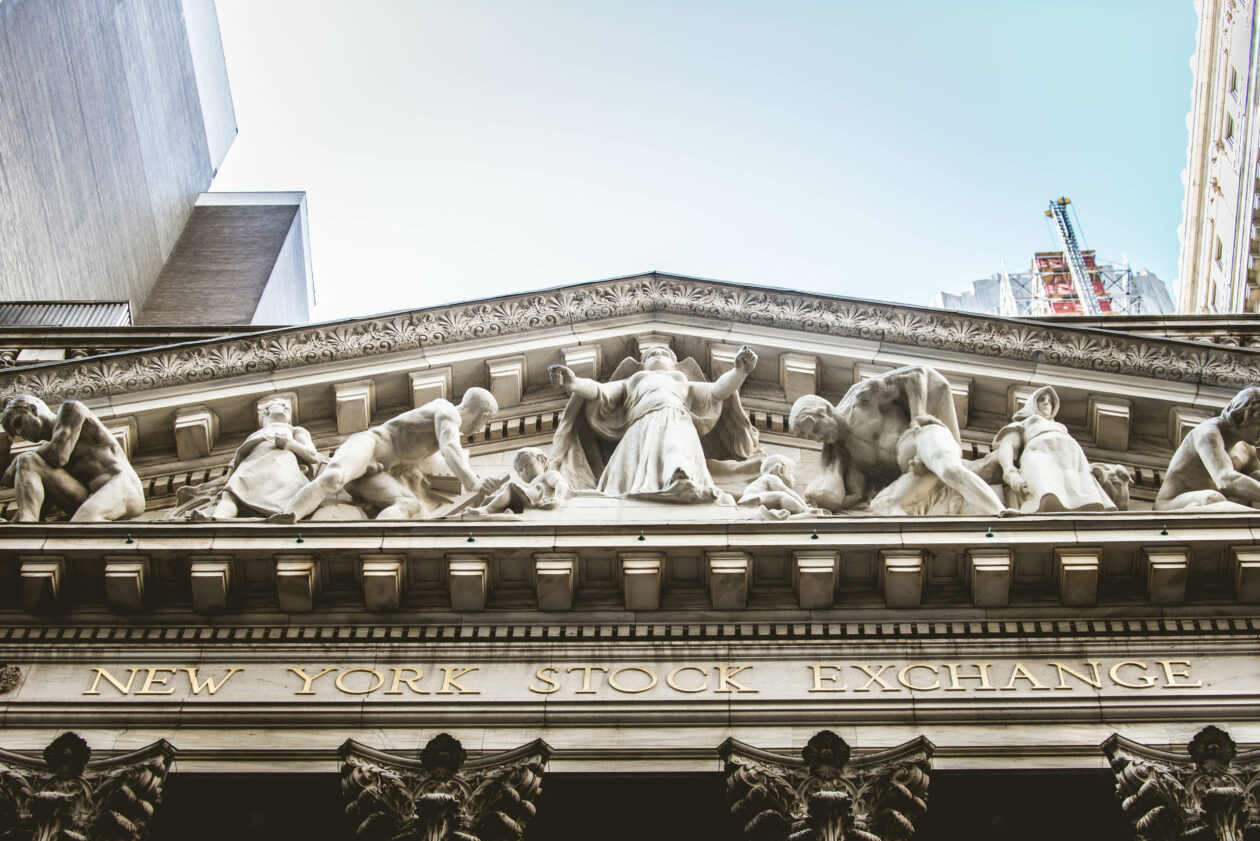 U.S. stock futures edged down by less than 0.1% as of 11:50 a.m. in Hong Kong after the three major U.S. indexes closed mixed in regular Friday trading.
The three indexes all rose by around 2% to 3% last week. Following the latest release of U.S. inflation data on July 12, which came in softer than expected, investors are hopeful that the U.S. Federal Reserve's extended round of interest rate hikes may soon draw to a close.
However, Alex Kuptsikevich, senior market analyst at London-based brokerage firm FxPro, believes that recent positive investor sentiment may backfire.
"The Fed has made sharp reversals before, but always after a spike in market volatility," Kuptsikevich said. "Steadily rising stock prices are more likely to spur the central bank to tighten monetary policy further," he added.
The Fed is still looking to add more to its current interest rate of 5% to 5.25%. Christopher Waller, a member of the Federal Reserve Board of Governors, said last week at an event hosted by New York University that the central bank will need to enact two more 25-basis-point rate increases this year to tame inflation.
"The robust strength of the labor market and the solid overall performance of the U.S. economy gives us room to tighten policy further," Waller said during the speech.
"If inflation does not continue to show progress and there are no suggestions of a significant slowdown in economic activity, then a second 25-basis-point hike should come sooner rather than later, but that decision is for the future," Waller continued.
The Federal Reserve meets on July 26 to discuss its next move on rates. The CME FedWatch Tool predicts a 96.1% chance the Fed will enact a 25-basis-point rate increase this month, up from 92.4% on Friday. 
Last week's earnings reports from major U.S. banks JPMorgan, Wells Fargo and Citigroup added to the increasingly hopeful market sentiment. Investors now await reports from financial heavyweights including the Bank of America Corporation, Morgan Stanley & Co. and The Goldman Sachs Group. Earnings reports from Netflix, Tesla and United Airlines are also due Wednesday.
Meanwhile, major stock indexes across Asia fell on Monday as China posted lower-than-expected economic growth of 6.3% for Q2. China's Shanghai Composite, Japan's Nikkei and South Korea's Kospi all posted losses as of 12:00 p.m. in Hong Kong.
(Updates to add equity section)