Bitcoin edged up on Monday morning in Asia on the first trading day of May to hold above the US$29,000 mark as worries about the U.S. banking system resurfaced and amid bullish price forecasts for the token. Ether dipped below US$1,900, paring its 5% gain in April. Most other top 10 non-stablecoin cryptocurrencies traded lower, though Binance's BNB gained after the world's biggest crypto exchange added the Sui blockchain to its Launchpool. Litecoin led the losers. U.S. equity futures traded flat to lower in Asia ahead of the Fed interest rate decision this week. All three major U.S. stock indexes logged gains for April.
See related article: Weekly Market Wrap: Bitcoin flirts with US$30,000, Ether regains US$1,900
Crypto
Bitcoin inched up 0.48% to US$29,309 in the 24 hours to 09:00 a.m. in Hong Kong, according to CoinMarketCap data, holding a weekly gain of 5.32%, after rising to as high as US$29,952 on Sunday.
The world's largest cryptocurrency tested the lower US$27,000 line multiple times in April, but gained more than 4% for the month for the longest streak of monthly gains since March 2021. This could foreshadow a surge in 2023 that could send Bitcoin to US$105,000, according to a Bloomberg analyst report on Sunday.
Bitcoin could attract investment from global bond investors due to negative real rates and real returns, according to Jamie Coutts, a senior market structure analyst at Bloomberg Intelligence.
Ether dipped 0.81% to US$1,884, but was trading 0.34% higher for the week. The world's second largest cryptocurrency gained over 5% for the month of April.
Binance's BNB jumped 5.56% to US$339.09, logging a weekly gain of 2.05%. Binance introduced Sui blockchain's SUI token to its Launchpool on Monday, allowing Binance users to stake their BNB and TrueUSD (TUSD) to farm the recently launched SUI, whose price jumped over 20% in the past 24 hours.
BNB also received a boost from Binance's return to Japan. Sakura Exchange BitCoin (SEBC), a regulated crypto exchange platform in Japan that was acquired by Binance in November 2022, will end its domestic services by the end of May and start a new service under the name "Binance Japan" from June 2023, according to a notice by SEBC on Friday.
Litecoin led the losers, falling 2.33% to US$88.67 but adding 1.56% for the week.
The total crypto market capitalization edged up 0.09% in the past 24 hours to US$1.20 trillion. The total trading volume over the last 24 hours rose 33.36% to US$32.79 billion.
NFT
In the non-fungible token (NFT) market, the Forkast 500 NFT index edged up 0.37% to 3,757.67 in the 24 hours to 9:00 a.m. in Hong Kong, but remained 0.55% lower for the week. The index is a proxy measure of the performance of the global NFT market and includes 500 eligible smart contracts. It is managed by CryptoSlam, a sister company of Forkast.News under the Forkast.Labs umbrella.
Mad Lads, a Solana-based NFT first minted on April 21, logged the largest seven-day sales volume across the market of over US$7.63 million, beating Bored Ape Yacht Club's (BAYC) US$7.04 million, according to data from CryptoSlam. The floor price of the NFT was 63.75 SOL as of 09:30 a.m. in Hong Kong, almost 10 times higher than the first token minted at 6.9 SOL.
BAYC, one of the biggest NFT collections by market cap, also saw a surge in sales volume in the past 24 hours, jumping 170.22% to US$1.05 million, the largest volume across the NFT market.
Equities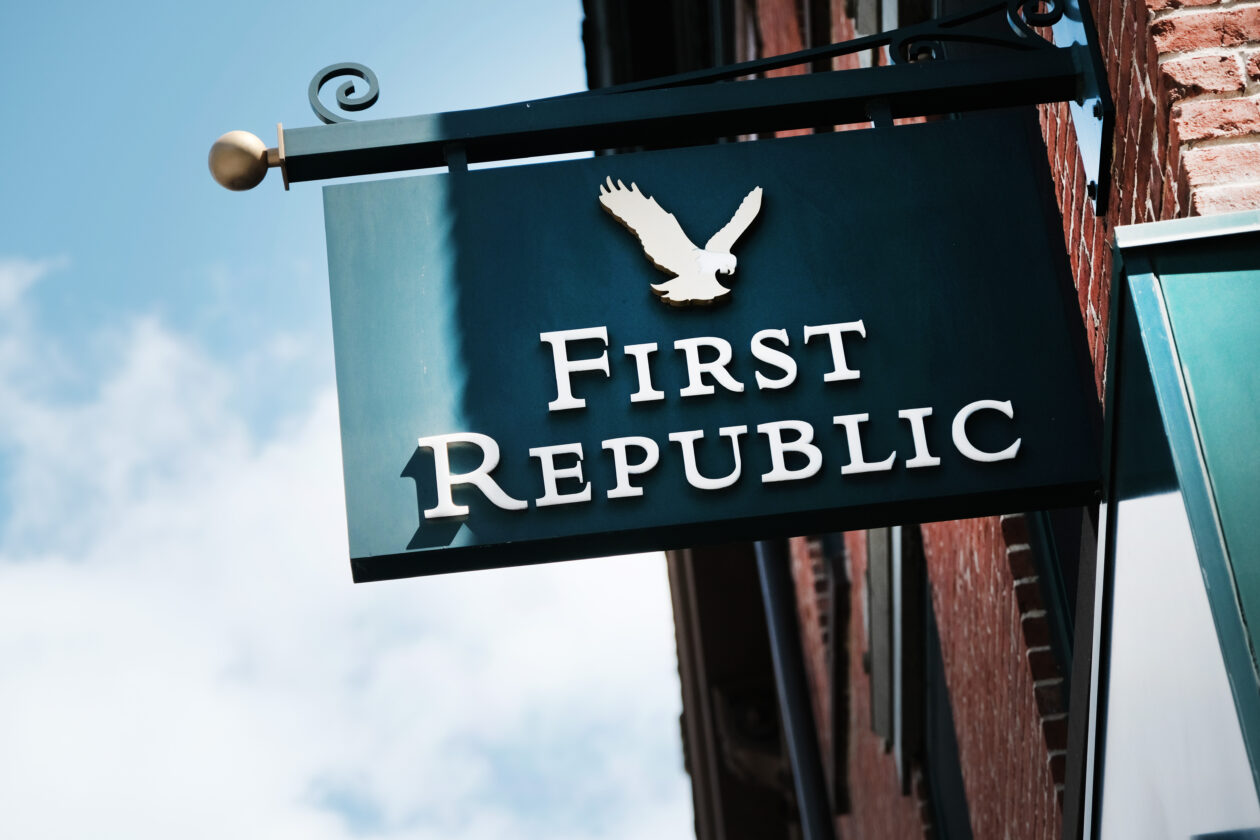 U.S. stock futures traded flat to lower as of 9:00 a.m. in Hong Kong. The Dow Jones Industrial Average futures inched down 0.03%. The S&P 500 futures and the Nasdaq Composite Index both dipped 0.04%.

The three indexes closed higher last Friday on strong earnings from Intel Corp. and Exxon Mobil Corp., and logged gains for both the week and the month of April, according to Reuters on Saturday.
However, the stock market gains last week were overshadowed by worries about the banking industry. The share price of U.S.-based First Republic Bank plunged 43.20% on Friday after the lender reported a 40.8% drop in deposits, or around US$100 billion, since the start of the year. Regulators are preparing to take over and sell the embattled bank, with multiple large financial institutions having submitted bids, according to the Wall Street Journal on Monday, citing people familiar with the matter.
Meanwhile in China, the world's second-largest economy, the purchasing managers manufacturing index for April unexpectedly fell to 49.2 on month, missing expectations of a 51.4 gain, pointing to slower growth in the country, according to Reuters on Monday.
The Federal Reserve's next move on interest rates is due on May 3. The Fed has repeatedly raised rates over the past year to bring inflation down to its target range of 2%. With U.S. inflation still trending at around 5%, analysts at the CME Group now expect an 85.5% chance the Fed will raise rates by 25 basis points this week.
U.S. interest rates are currently between 4.75% to 5%, the highest since June 2006.
See related article: Coinbase says SEC's legal threats punish transparency, undermine public listing process