Bitcoin dropped slightly in Monday afternoon trading in Asia but remained above US$30,000. It gained about 15% on the week as overall market sentiment remained positive after a number of financial institutions last week indicated interest in launching crypto-related exchange-traded funds (ETFs). Prices of Ether and all other top 10 non-stablecoin cryptocurrencies fell in 24 hours, but have risen over the last one week except BNB and XRP.
See related article: Japan exempts cryptocurrency issuers from 30% tax on unrealized gains
Bitcoin steady
Bitcoin dropped 1.04% to US$30,416 in 24 hours to 4 p.m. in Hong Kong, according to CoinMarketCap data. The world's largest cryptocurrency has risen 15.11% in the last week amid market optimism after a number of financial institutions expressed interest in launching crypto-related exchange-traded funds (ETFs).
On Friday, the U.S. Securities and Exchange Commission (SEC) approved the nation's first leveraged Bitcoin futures ETF offered by Florida-based Volatility Shares, CoinDesk reported. The "2x Bitcoin Strategy ETF" is set to start trading on June 27 on CBOE BZX Exchange, according to the fund's website.
Eric Balchunas, senior ETF analyst for Bloomberg, said on Twitter on Monday, he noticed a rise of inflows to the ProShares Bitcoin Strategy ETF (BITO), a Bitcoin futures fund.
"The Bitcoin Futures ETF $BITO had its biggest weekly inflow in a year as assets top US$1 billion again. It also traded half a billion in shares on Friday, which it's only done about 5 times before via @SirYappityyapp," Balchunas wrote.
The Bitcoin Futures ETF $BITO had its biggest weekly inflow in a year as assets top $1b again. It also traded half a billion in shares on Friday, which it's only done about 5 times before via @SirYappityyapp pic.twitter.com/Xrq0lUaaTO

— Eric Balchunas (@EricBalchunas) June 25, 2023
Earlier this month, the world's largest asset manager, BlackRock and New York-based asset manager WisdomTree, filed applications with the SEC to launch spot Bitcoin ETFs.
"We believe that the SEC will approve Blackrock's request by September – October 2023 (at the earliest after 45 days) and that the iShares Bitcoin Trust ETF could accumulate ~US$10 billion worth of Bitcoin holdings by the end of 2023," Markus Thielen, head of research at digital asset service platform Matrixport, said in an emailed statement on Friday.
"In Blackrock's history, the company has filed 575 ETF applications, with only one being rejected. Hence the approval odds appear high, and it would also send a signal from the SEC that they are progressive if regulatory requirements are fulfilled," Thielen added.
Ether, the world's second largest cryptocurrency, fell 0.98% to US$1,893 in 24 hours, but has gained 9.83% on the week.
Cardano's ADA token was the day's biggest loser, followed by Dogecoin, with both losing over 2% over the last 24 hours but gaining in the past week. Cardano lost 2.33% to US$0.2904, but strengthened 11.58% on the week. Dogecoin dropped 2.31% to US$0.06609 after gaining 6.6% on the week.
BNB, the native token of world's largest crypto exchange Binance, and XRP – which powers some of Ripple Labs payment and exchange network services – were the only two tokens among top 10 non-stablecoin cryptos to post weekly losses.
BNB fell 1.33% to US$237 in 24 hours, and lost 2.29% in the last seven days, following Binance's legal battle with the SEC for allegedly breaching securities rules.
XRP declined 1.17% to US$0.4848 in 24 hours, after losing 1.13% on the week. XRP prices took a hit after the release of internal SEC documents that Ripple had claimed could prove the U.S. regulator had unfairly targeted the company with a lawsuit.
The global crypto market capitalization dropped 1.08% to US$1.18 trillion, while crypto market volume fell 4.34% to US$32.06 billion in 24 hours.
NFT sales surge on Bitcoin network
In the non-fungible token (NFT) market, the Forkast 500 NFT index dipped 0.27% to 2,910.62 in 24 hours to 6.15 p.m. in Hong Kong. However, the index has gained 1.19% in the last seven days.
NFT sales volume on Ethereum fell 24.92% to US$15.72 million in the past 24 hours, while sales volume on the Bitcoin network jumped 355.81% to US$9.85 million, according to CryptoSlam data.
"Ethereum is still struggling with tumbling prices, especially in Bored Ape Yacht Club (BAYC) whose average sales price remains in the low- to mid-US$70,000 range," said Yehudah Petscher, NFT Strategist at Forkast Labs, the parent company of Forkast.News.
BAYC sales volume declined 74.34% to US$1.3 million in the last 24 hours, while that of Azuki gained 45.26% to US$2.99 million.
"Azuki party delivered another "check your wallet" moment on Friday at their Las Vegas event, and their average price has remained stable following the announcement of a new collection called Elementals. Azuki holders will have first dibs on buying one of the new NFTs, followed by Beanz holders, and finally open to the public in a Dutch auction format that starts at 2 eth," Petscher added.
The Azuki Elementals sale opens on Tuesday, June 27 at 9:00 AM PT. ⁰Elementals will be available to reveal immediately after sale ends.

Full details below. 🧵 pic.twitter.com/hKBwzIUE58

— Azuki (@Azuki) June 25, 2023
Space Pepes on the Bitcoin network topped sales in 24 hours, rising 16,555.2% to US$3.6 million. $BTOC BRC-20 NFTs clocked the second-highest sales volumes, climbing 835% to US$2.8 million. 
Asian, European equities, U.S. futures down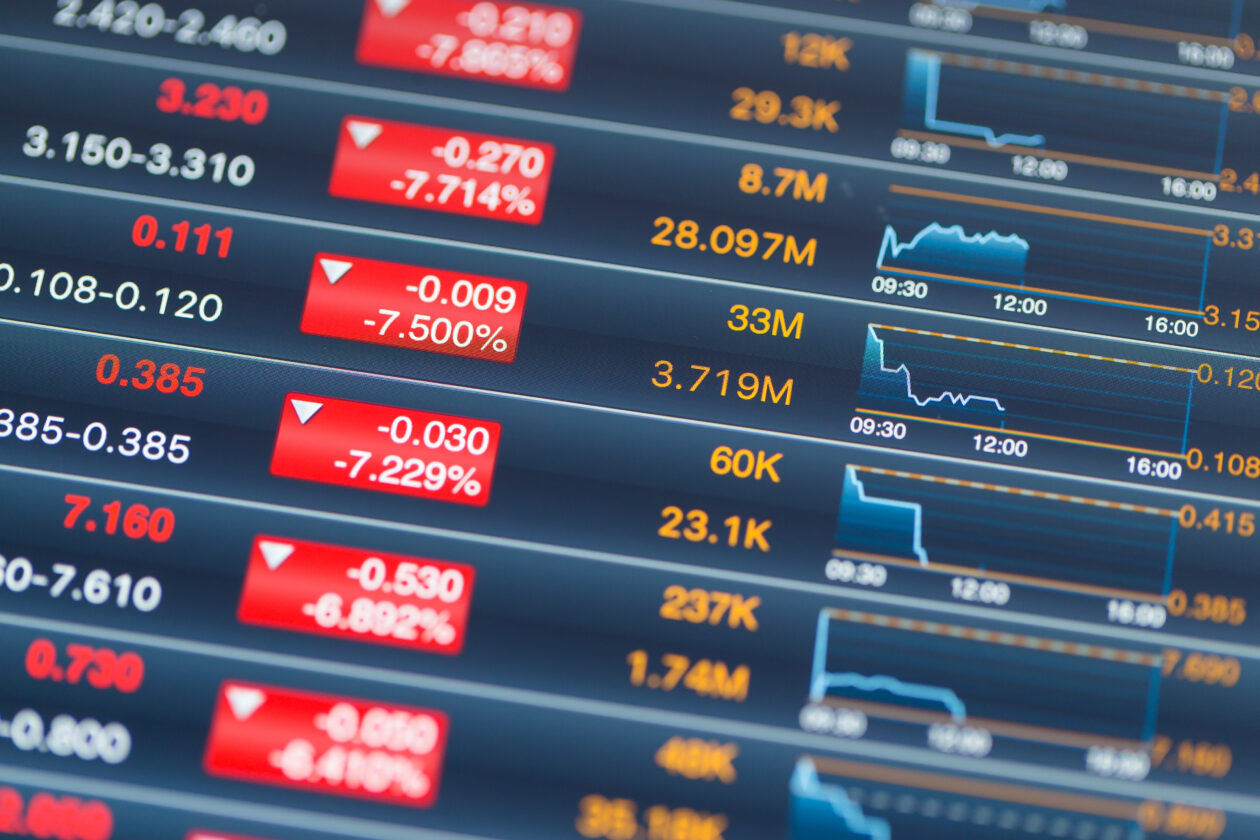 Asian and European equities declined on Monday following turmoil in Russia over the weekend when Wagner Group mercenaries marched toward Moscow in what appeared to be a rebellion against the military leadership. The group later halted the advance, but it raised concern about instability in Russia as it may undermine the leadership of President Vladimir Putin.
Investors also remain cautious over further monetary tightening in the world's largest economies.
At the end of the Asian trading hours on Monday, the Shanghai Composite fell 1.48% and the Shenzhen Component Index dropped 1.68%. Hong Kong's Hang Seng Index fell 0.51% and Japan's Nikkei 225 lost 0.25%.
Market sentiment took a hit after S&P Global lowered its outlook on China's economic growth on Monday. The credit rating agency said that it expects China to post a gross domestic product growth of 5.2% in 2023, from an earlier expectation of 5.5%.
S&P kept India's economic growth outlook unchanged at 6% for the current and next financial year, and has called the world's most populous nation the fastest growing economy in the Asia Pacific.
India's Sensex index at the Bombay Stock Exchange dipped 0.01% at the close of trading hours.
U.S. stock futures fell as of 7 p.m. in Hong Kong, as the Dow Jones Industrial Average futures dropped 0.07% and the S&P 500 futures fell 0.15%. The Nasdaq 100 Futures lost 0.23%.
Federal Reserve Chairman Jerome Powell said last week that the central bank is in agreement on the need for more interest rate hikes this year. Interest rates in the world's largest economy are now between 5% and 5.25%, the highest since 2006.
Luis de Guindos, vice president of the European Central Bank, reportedly said that its interest rate hikes have started having an impact as businesses and consumers are taking out fewer loans.
"The contraction in credit will pass through to the real economy," de Guindos said. "In turn, dampening demand will lower inflation."
The European Central Bank raised interest rates by an expected 25 basis points earlier this month to 3.5%, the highest rate since the financial crisis of 2008, and has indicated that more rate hikes are on the way later in the year.
The benchmark STOXX 600 slipped 0.21% and Germany's DAX 40 lost 0.23% during Monday afternoon trading hours in Europe.
(Updates to add equities section)