In this issue
Crypto hedging: Storm in port
North Korea: Grim-chi premium
China mining: No mercy
---
1. Bitcoin blues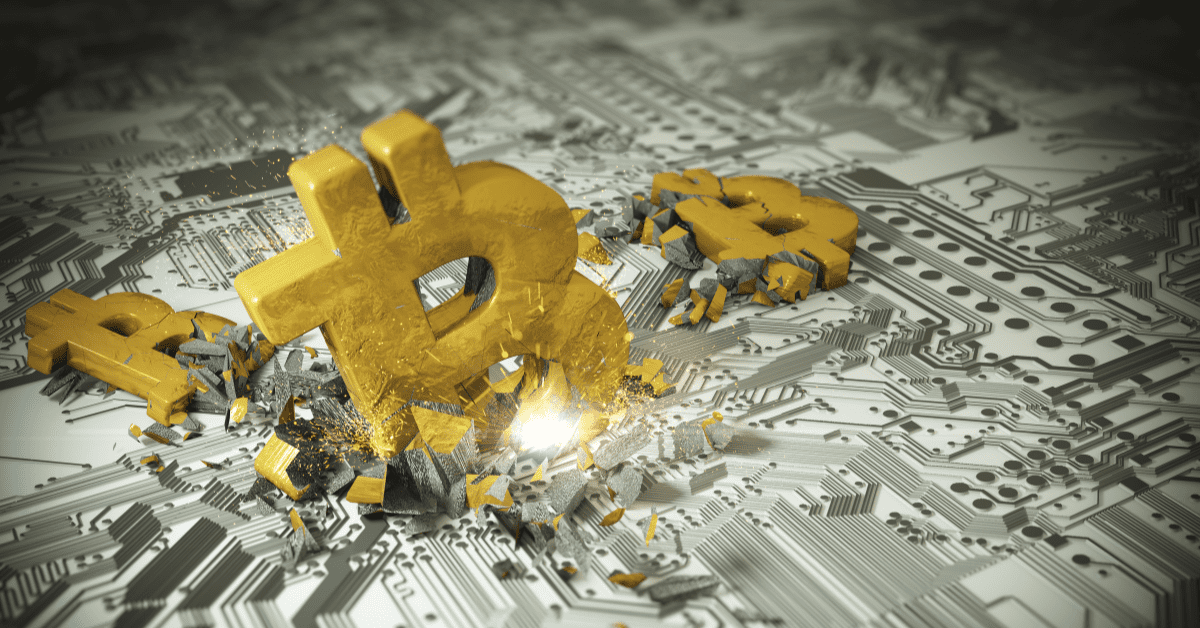 By the numbers: crypto crash — 5,000% increase in Google search volume.
The capitalization of the cryptocurrency market fell below US$2 trillion on Tuesday, with Bitcoin dropping to less than US$40,000 and Ethereum to under US$3,000 for the first time this month. U.S. equity markets also slipped. Asianmarketsense.com founder and commentator Andrew Sullivan told Forkast that a number of macroeconomic factors had driven the sell-off.
A Covid-19 outbreak in Shanghai has prompted authorities in China's largest city to lock down more than 26 million residents, feeding further concerns over already strained supply chains and demand in the world's second-biggest economy.
"A lot of people have bought Bitcoin or cryptocurrencies as an investment, as a hedge," Sullivan told Forkast. "But when times become tight, they're going to have to sell to use that income if the rates or the returns that they're getting aren't sufficient."
Sullivan added that potential monetary policy tightening in the U.S. was another uncertainty on investors' minds.
The Federal Reserve raised its benchmark lending rate by 0.25% last month, its first interest rate rise since 2018.
Sanctions against Russia imposed in response to its invasion of Ukraine are pushing up the cost of critical commodities such as oil.
"A side effect of crypto markets maturing is an increased correlation with traditional markets," said Justin d'Anethan, institutional sales director at Amber Group. "As more sophisticated investors and funds allocate to BTC or ETH, they manage that position in relation to others."
Almost US$430 million of long positions on crypto were liquidated during the recent sell-off.
Bitcoin was trading at US$40,205 and Ether was changing hands for US$3,064 at press time.
---
2. From Pyongyang to prison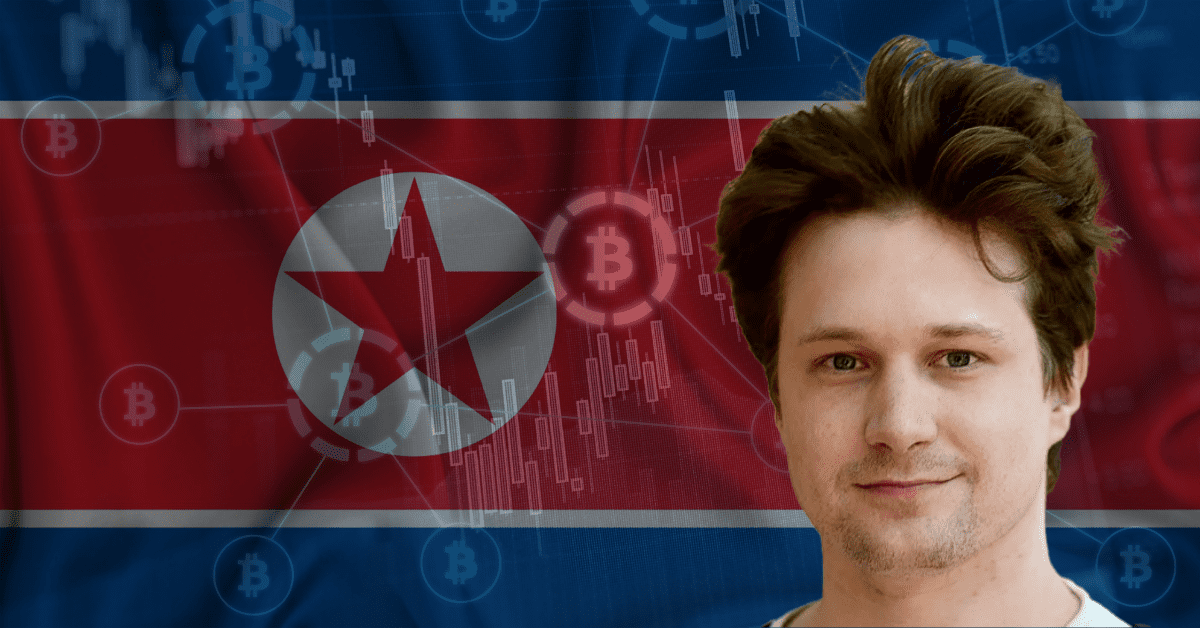 By the numbers: Ethereum — over 5,000% increase in Google search volume.
Former Ethereum developer Virgil Griffith was sentenced to 63 months in prison by a New York court on Tuesday. He pleaded guilty to one charge of conspiracy after violating international sanctions by delivering a presentation on blockchain and crypto in North Korea in April 2019.
The Ethereum developer was arrested in November 2019 and forfeited his earnings from the lecture.
Griffith was charged with violating the International Emergency Economic Powers Act. His presentation was interpreted as educating North Korea on how to evade sanctions through the use of cryptocurrencies and blockchain technology.
State-backed North Korean cybercrime group Lazarus has been accused of stealing around US$400 million of cryptocurrencies in at least seven cyber attacks, according to Chainalysis, a blockchain forensics firm.
North Korea has been funding its nuclear and ballistic missile programs using stolen cryptocurrencies, reported Reuters, citing the United Nations.
Cryptocurrencies have been in the spotlight since Russia invaded Ukraine, as Western nations take a hard look at whether Bitcoin and other tokens offer a way of evading sanctions imposed in response to Russia's invasion.
---
3. China whacks anew at crypto mining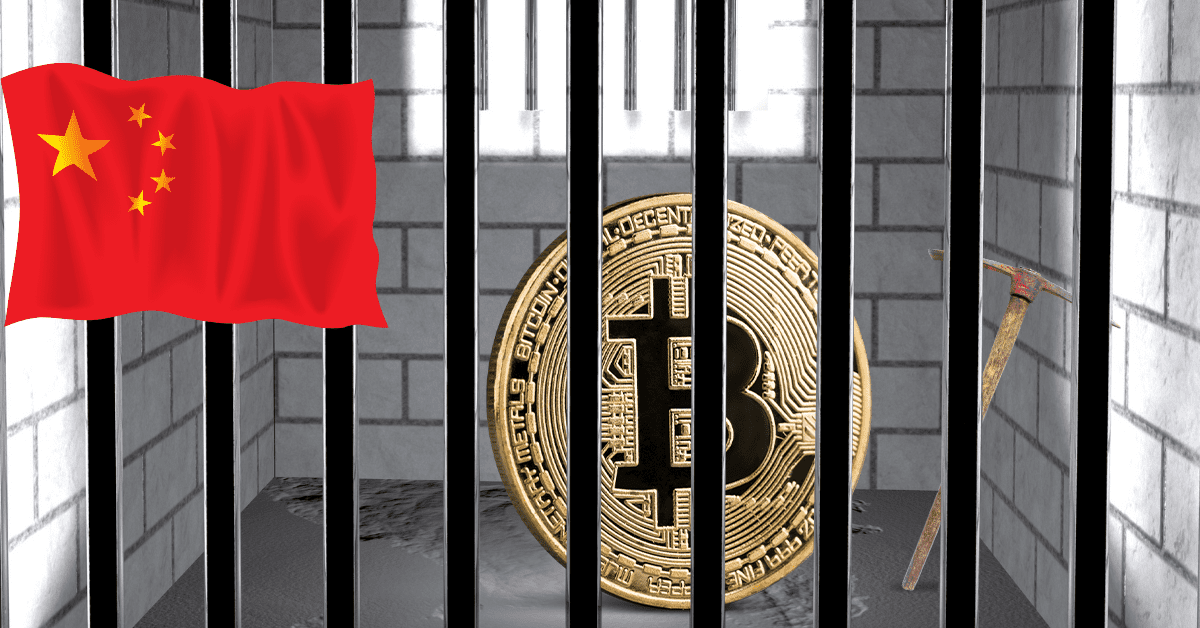 China is continuing its campaign to stamp out what's left of the country's cryptocurrency mining industry, six months after it imposed a crypto ban last September, with the provinces of Guangdong, Heilongjiang and Shanxi reporting mining equipment seizures and other measures against mining operators.
Dongguan, a major industrial city in Guangdong Province, recently reported earlier this month that authorities had seized 2,957 crypto mining machines in a campaign lasting from October 2021 to March 2022, during which a 2,000-square-meter crypto mine with around 1,000 mining machines was shut down.
Yunfu, a mid-sized city also in Guangdong Province, reported last week the seizure of a crypto mine with 554 mining machines that had been disguised as a stationery workshop.
Mudanjiang, the third-largest city in the northeastern province of Heilongjiang, reported the seizure of more than 60 mining machines last month, a case in which miners stole electricity from the public supply to power their operation.
Shanxi, a landlocked northern province with abundant coal resources, announced that it would raise electricity prices for mining farms by 1 yuan (US$0.16) per kilowatt-hour starting from May 10.
In September 2021, the National Development and Reform Commission (NDRC) jointly announced with 10 other authorities that it planned to implement the crackdown on crypto mining, eliminating existing mining operations and preventing new ones from opening. The NDRC officially designated crypto mining an "obsolete" industry in January.