Bitcoin edged higher in Thursday morning trading in Asia, along with most other top 10 non-stablecoin cryptocurrencies, but the token has lost much of its support at the US$30,000 line. Investors said buying enthusiasm for Bitcoin has faded after recent gains sparked by exchange-traded fund (ETF) applications and Ripple's favorable court ruling in the case brought by the Securities and Exchange Commission. Ether fell back.
Bitcoin flatlines
Bitcoin rose 0.44% to US$29,919.68 as of 6:30 a.m. in Hong Kong, according to data from CoinMarketCap. The world's largest cryptocurrency fluctuated around the US$30,000 support price earlier in the morning, but is now down 1.45% in the past seven days.
"Crypto has been relatively flat following a stream of good news," Nick Ruck, the chief operating officer of Singapore-based blockchain infrastructure platform ContentFi Labs, said in emailed comments. "The Bitcoin ETF news has been priced in and the market is waiting to see the financial products in action."
The world's largest asset manager, BlackRock and several other U.S. financial institutions started filing applications for Spot Bitcoin ETFs from mid-June, helping move Bitcoin's price north of US$31,500 at one stage last week.
Ruck added that the U.S. court ruling last week in favor of Ripple Labs and its XRP token also helped drive the price gains, but the case isn't the end of the regulatory war since the SEC can appeal the case to a higher court.
"This case also didn't finalize whether XRP and other tokens are securities, but instead added more regulatory confusion on how and when a token can be considered a security in some cases but not others," said Ruck.
Adrian Wang, the chief executive officer of Hong Kong-based digital asset manager Metalpha, agreed the optimism around XRP and ETFs looked to have run out of steam. He added in emailed comments that XRP had only a partial victory as the district court said "institutional sales of the tokens violated federal securities laws."
Nonetheless, Ripple was the biggest gainer among the top 10 non-stablecoin cryptocurrencies Thursday morning. The token jumped 8.02% to US$0.8275 and added to a weekly surge of 75.85%.
Other gainers included Cardano, which added 5.81% to US$0.3224 and is up 12.04% for the week. Solana rose 4.67% to US$26.53 for a weekly gain of 20.62%.
On Wednesday, Solana Labs, the blockchain infrastructure developer behind the token of the same name, introduced a new developer tool named Solang that it said will make smart contracts on the blockchain more accessible.
Ether was the main loser in early Asia trading, with the second largest cryptocurrency by market capitalization slipping 0.37% to US$1,892.30. However, it is still up 1.17% in the last week and has gained 57% for the year to date.
The total crypto market capitalization edged up 0.01% in the past 24 hours to US$1.2 trillion, with trading volume dipped 3.50% to US$31.11 billion.
NFTs trade thin, but expansion into art world continues
In the non-fungible token (NFT) market, the Forkast 500 NFT index fell 0.25% in the past 24 hours to 2,710.26 as of 08:00 a.m. in Hong Kong. The index rose 0.47% in the last seven days.
Total NFT trading volume fell 16.91% to US$15.87 million in the past 24 hours, according to data from CryptoSlam. Forkast NFT market indexes measuring performance on the Ethereum, Polygon and Solana blockchains all dropped, while the Cardano index rose.
"Sales are very slow across all blockchains, which allows for newer mints like Garbage Bags to enter the top 10 collection rankings with just over US$200,000 in sales," said Yehudah Petscher, NFT Strategist at Forkast Labs, the parent company of Forkast.News.
The Ethereum blockchain-based Garbage Bags placed seventh on CryptoSlam's NFT collection ranking by trading volume, rising 19.75% to US$281,775. The NFT collection was first minted on July 17, with a supply of 6,500 NFTs.
Azuki performed best in terms of sales volume on Thursday, surging 92.06% to US$826,007. ImmutableX's trading card game NFT collection Gods Unchained placed second with US$679,479.
Total trading volume on Ethereum, the largest NFT network, dropped 22.08% to US$10.52 million, with 12,244 buyers.
"Ethereum has managed to cross 10k unique buyers, a number it has only fallen below a few times this year," commented Forkast Labs' Petscher. However, there is now a sense that the 10,000 unique buyer threshold could soon be under threat.
"With NFTs losing steam it's likely we'll see it fall below this threshold soon, especially as NFTs enter the slower time of the NFT market in the second half of the year," Petscher added.
Trading volume on the Bitcoin network also fell 8.14% to a thin trade of US$1.12 million. That figure is less than half the sales volume recorded on the network at the beginning of this month.
Despite the general decline in market activity, NFTs continue to make an impact in the art world. New York's Jackson Pollock Studio released an art collection on Wednesday that includes both NFTs and physical prints of the late painter's abstract expressionist work.
Named "Beyond the Edge," the 500 Ethereum-based NFT artworks were released in collaboration with digital art platform Iconic Moments.
Elsewhere, at Wednesday's Art+Tech Summit held in New York's Christie's modern art museum, a group of digital art experts gathered for a panel discussion titled "AI, Digital Assets and the Future of Museums and Galleries."
One theme central to the discussion was the use of blockchain technologies including NFTs as a way of making art institutions more accessible to audiences.
Speaking during the panel, Miami Institute of Contemporary Art's Anthony Troisi said that the decentralized nature of NFT art offers vast possibilities for institutions, and that they are now "just scratching the surface" in the exploration of the technology — a potentially positive omen for the future of the wider NFT market.
U.S. equity futures fall as heavyweights post mixed Q2 earnings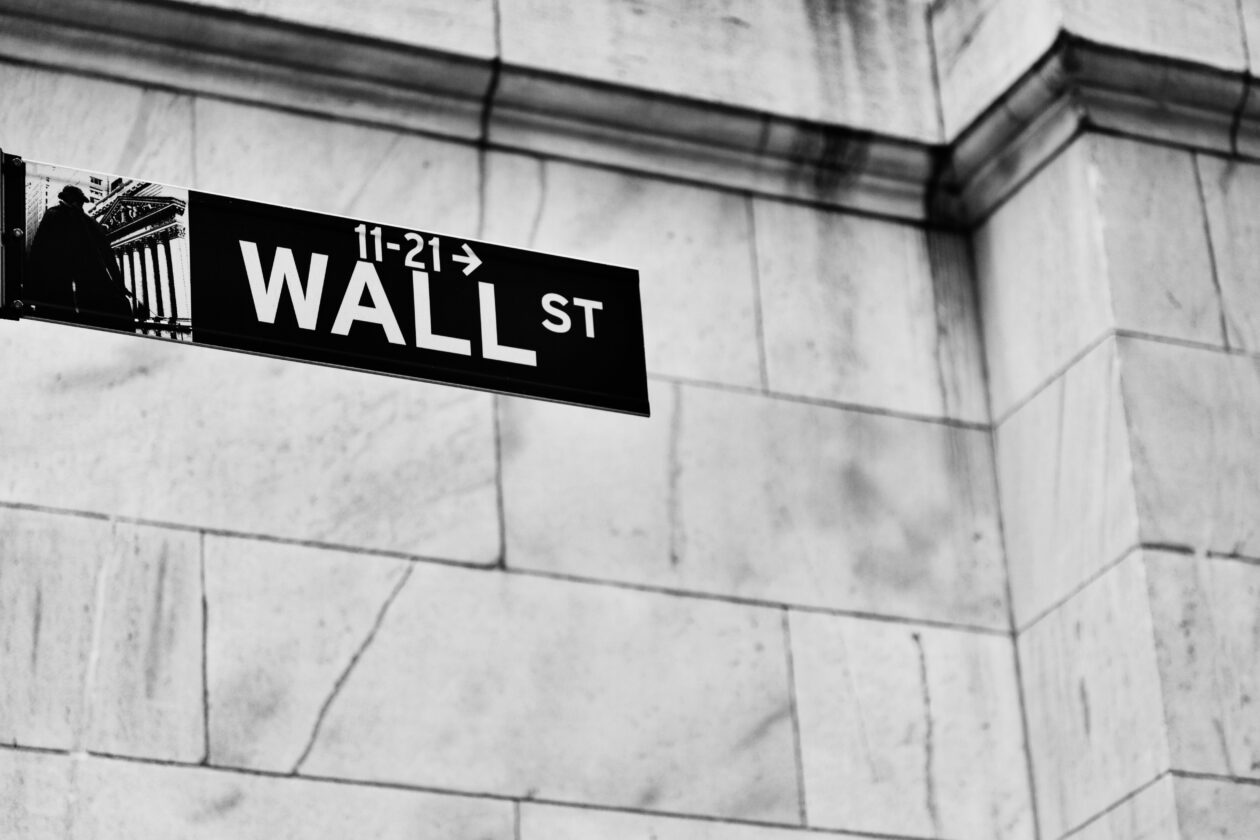 During Wednesday's regular trading session, the Dow Jones and S&P 500 gained while the Nasdaq index dipped. The three major U.S. stock futures indexes dropped as of 11:20 a.m. in Hong Kong on Thursday, with the tech-heavy Nasdaq declining the most at 0.50%.
Tesla shares dropped despite reporting record-high quarterly revenue in Wednesday's Q2 earnings call, as lower operating margins outweighed concern for investors. Elsewhere, stocks in Netflix plunged as the streaming giant posted lower-than-expected revenue.
Goldman Sachs also reported missed estimates in its earnings report. The report revealed a 60% drop in profits during the second quarter due to write-downs in consumer business and real estate. However, with shares rising 2%, the firm's CEO David Solomon nonetheless anticipates an imminent recovery in the investment banking sector.
Reuters reports that Solomon told a group of analysts via a conference call that he had noticed an increasing sense of positivity over the past six to eight weeks. "The inflation data's been better, the client sentiment is better, and now we'll have to watch and see," he said.
Global information technology conglomerate IBM reported mixed results in the second quarter. While earnings exceeded expectations, revenue fell short.
Investors now await more earnings reports on Thursday from U.S. heavyweights including Johnson & Johnson, Philip Morris, Lenovo Group and American Airlines.
The main stock markets in Asia were mixed. China's Shanghai Composite Index and Japan's Nikkei 225 fell, while Hong Kong's Hang Seng Index jumped back up from a two-day decline. South Korea's Kospi index also edged upward.
Meanwhile, the U.S. Federal Reserve is holding its next Federal Open Market Committee meeting on July 26. The CME FedWatch Tool predicts a 99.8% chance that the Fed will use the meeting to announce a further 25 basis points raise that will take the interest rate to the 5.25%-5.50% range.
(Updates to add equity section)