Bitcoin traded flat in Monday morning trading in Asia after a slide over the weekend in thin volumes drove the token under US$26,000. Ether followed a similar trend. Most other top 10 non-stablecoin cryptocurrencies fell as investors exited in the face of the U.S. Securities and Exchange Commission's (SEC) crackdown on cryptocurrency exchanges.
Crypto slump
Bitcoin added 0.02% over the last 24 hours to US$25,901 at 7:00 a.m. in Hong Kong, while posting a 5% drop for the past seven days. Ether edged down 0.05% to US$1,754, logging a 7.8% loss for the week.
The crypto market is still dealing with the implications of the U.S. Securities and Exchange Commission (SEC) declaring 68 cryptocurrencies illegally issued financial securities last week in its lawsuits against crypto exchanges Binance.US and Coinbase.
The list includes several top 10 cryptocurrencies — Solana, Cardano, Polygon and the BNB token issued by Binance.
U.S.-based trading service Robinhood Financial said on Friday it will end support for Cardano, Polygon and Solana from June 27. Robinhood had about 11.4 million monthly active users, with US$62 billion in assets under management as of Q4 2022, according to Investing in the Web.
Solana posted the biggest fall among top 10 crypto tokens on Monday morning with a 2.35% decline to US$15.48. The cryptocurrency has lost 30% of its value over the past week.
On Saturday, the Solana Foundation said it disagreed with the SEC's classification of its token as a security, while stating it welcomes "continued engagement of policymakers as constructive partners on regulation to achieve legal clarity."
Polygon Labs also posted a statement on Twitter Sunday which said its blockchain network and the accompanying cryptocurrency Matic was developed and deployed outside the U.S. "Given our focus on network security, we made sure MATIC was available to a wide group of persons, but only with actions that did not target the US at any time," the statement said.
Matic gained 3.28% to US$0.6343 on Monday morning, but is down more than 29% over the week.
Cardano's Ada token lost 2.23% to US$0.2727 in a 28.35% weekly markdown. Cardano developer Input Output Global (IOG) was the first to respond to the SEC's claims in a statement published June 7. "The filing contains numerous factual inaccuracies and will not impact IOG's operations in any way. Under no circumstances is ADA a security under U.S. securities laws. It never has been," the company stated.
BNB, Binance's native token, dipped 1.66% on Monday morning to US$235.59, losing 23% in the last seven days.
Last Monday, the SEC filed a lawsuit against Binance, its U.S. branch, and chief executive officer Changpeng Zhao. Binance faces 13 charges in the lawsuit, including allegations of fraud, the unregistered offer and sale of the BNB and BUSD tokens and unregistered activity related to its Simple Earn and BNB Vault products and its staking program.
A day after the SEC filed its lawsuit against Binance, the regulator sued Coinbase, the largest crypto exchange in the U.S., for allegedly violating securities rules.
The total cryptocurrency market cap lost 0.42% to US$1.05 trillion in the last 24 hours, while daily trading volume dropped 55.72% to US$24.16 billion, according to CoinMarketCap data.
NFT outlook
In the non-fungible token (NFT) market, the Forkast 500 NFT index gained 0.94% to 3,090.88 in the 24 hours to 9:00 a.m. in Hong Kong. The index, however, is down 5.32% for the week.
Total NFT sales fell 19.80% to US$18.1 million, while sales on Ethereum fell 14.63% over the last 24 hours to US$13.55 million, according to CryptoSlam data.
The SEC-led regulatory clampdown in the U.S. is unlikely to discourage growth in the NFT sector, according to Yehudah Petscher, NFT Strategist at Forkast Labs, the parent company of Forkast.News.
"During this new phase of scrutiny on, well, everything on the blockchain, the NFT community has really banded together to support the builders," Petscher wrote. "Bitcoin NFTs are still going parabolic, the Polygon blockchain is teasing something major … art sales keep ripping, and there are some major developments coming related to intellectual property licensing for NFT holders."
Ethereum-based Bored Ape Yacht Club recorded the highest in sales in the past 24 hours, adding 1.22% to US$2.27 million.
Mythos chain-based DMarket collection recorded US$1.06 million in daily sales, placing second on Cryptoslam's ranking despite slipping 8.21% in the previous day.
U.S. stock futures edge higher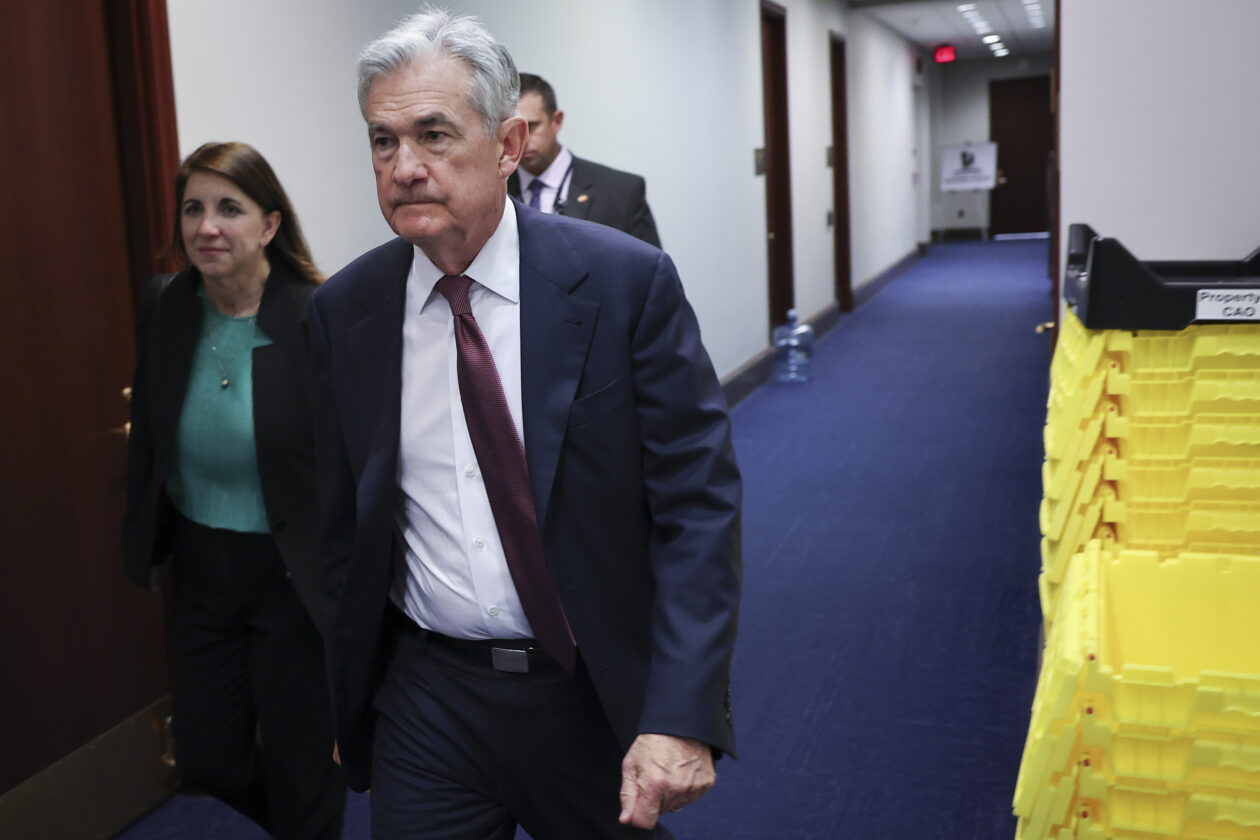 U.S. stock futures rose as of 10:10 a.m. in Hong Kong after major U.S. stock indexes posted gains last week. Dow Jones Industrial Average futures added 0.027%, and S&P 500 futures rose 0.14%. Nasdaq Futures also gained 0.23%.
Last Friday, the Dow Jones Industrial Average climbed 0.13%. The S&P 500 added 0.11%, and Nasdaq Composite Index rose 0.16%.
Investors this week have the U.S. Consumer Price Index, a key inflation indicator, released on Tuesday, followed by the Federal Open Market Committee meeting on June 13 and 14. The Fed is expected to leave interest rates unchanged at 5% to 5.25%, the highest since 2006 after ten consecutive hikes that started in March 2022.
The CME FedWatch Tool predicts a 73.6% chance the Fed will leave rates as is at this week's meeting, and a 26.4% chance for another 25-basis-point rate hike.
However, former Fed vice chair Roger Ferguson told CNBC last Friday that there may be more rate hikes in the rest of the year even if the central bank decides to skip the increase this meeting. 
(updates with equity section)