Bitcoin, Ether, and all other top 10 non-stablecoin cryptocurrencies gained in Friday afternoon trading in Asia, on general market positivity as a number of traditional financial institutions recently filed spot Bitcoin exchange-traded fund (ETF) applications, indicating demand and institutions' confidence in the profit potential of digital assets. Markets are also reacting positively to data showing U.S. gross domestic product grew faster than expected in the first quarter and initial jobless claims came in at less than expected.
See related article: Blockchain Association joins Coinbase in pushing back against SEC over crypto crackdown
Solana, Litecoin biggest gainers
Bitcoin rose 1.34% to US$30,756 in 24 hours to 4 p.m. in Hong Kong, according to CoinMarketCap data. The world's biggest cryptocurrency by market capitalization has risen 2.66% in the past seven days after a number of traditional financial institutions showed interest in spot Bitcoin ETFs.
"Bitcoin prices tend to rally during the month of July," Markus Thielen, head of research and strategy at digital asset service platform Matrixport, said in an emailed statement on Friday.
Thielen has set a year-end target of US$45,000 for Bitcoin prices, supported by macroeconomic tailwinds that are likely to continue. "Interesting to note that Bitcoin experiences its strongest rallies during U.S. trading hours, a sign that U.S. institutions are buying Bitcoin while other regions are less active," Thielen said.
Despite Federal Reserve Chair Jerome Powell's stating earlier this week that the central bank could raise interest rates further, Thielen believes that inflation will continue to decline and the macro tailwind for risk assets would continue, supporting higher prices for stocks and crypto.
Asset managers, including BlackRock, WisdomTree, Invesco and Bitwise, have filed for spot Bitcoin ETF applications this month, with Fidelity refiling an application for a spot Bitcoin ETF. The Thursday filing with the Securities and Exchange Commission shows that the Cboe exchange has proposed to list and trade shares of the Wise Origin Bitcoin Trust.
Ether, the second biggest cryptocurrency, rose 2.07% to US$1,887 in 24 hours, and has risen 0.28% on the week.
Solana and Litecoin posted the day's biggest gains. Solana jumped 15.44% in the past 24 hours to US$18.78, bringing its weekly gains to 11.91%. Litecoin climbed 13.34% to US$95.22, and has risen 10.14% in the past seven days.
"Litecoin's halving event, expected August 2, 2023, historically serves as a bullish price catalyst," Thielen said. "Given that the halving event is just five weeks away, we might see a more substantial rally into the event. At current prices, Litecoin still appears a good bet for a trade into the halving event and has high odds to participate in any future crypto bull market(s)," he added.
Litecoin is a cryptocurrency based on Bitcoin's source code. Like its predecessor, it uses a proof-of-work consensus mechanism and its mining rewards are halved roughly every four years.
The total crypto market capitalization rose 1.89% to US$1.19 trillion, while market volume gained 31.82% to US$39.73 billion.
NFT trading on Ethereum, Bitcoin rise
In the non-fungible token (NFT) market, the Forkast 500 NFT index gained 0.42% to 2,859.38 in 24 hours to 5.55 p.m. in Hong Kong, but is down 2.18% % on the week.
At the same time, the Forkast ETH NFT Composite lost 0.61% to 968.12, losing 2.78% in the past seven days.
NFT trading volume on Ethereum rose 22% in 24 hours to 21.80 million, while that on the Bitcoin network gained 390.70% to US$13.80 million, according to CryptoSlam data.
The rise in sales volume on Bitcoin blockchain was supported by Uncategorized Ordinals – CryptoSlam's category of Bitcoin Ordinals that are not part of one established collection – which rose 7.06% to US$9.80 million. This was followed by BTC Survival Gear collection which rose 585.06% to US$3.04 million.
Sales volume of the original Azuki collection on Ethereum rose 27.46% to US$3 million while that of Azuki Elementals dropped 18.15% to US$2.5 million.
While the new Azuki Elementals sold out its 20,000 NFTs within 15 minutes when it began minting on Tuesday, collectors were "angry" as the new NFTs looked almost identical to the original Azuki collection, according to Yehudah Petscher, NFT strategist at Forkast Labs, the parent company of Forkast.News. That could potentially devalue the NFT collection as a whole, he said.
Asian markets mixed; U.S. stock futures, European bourses rise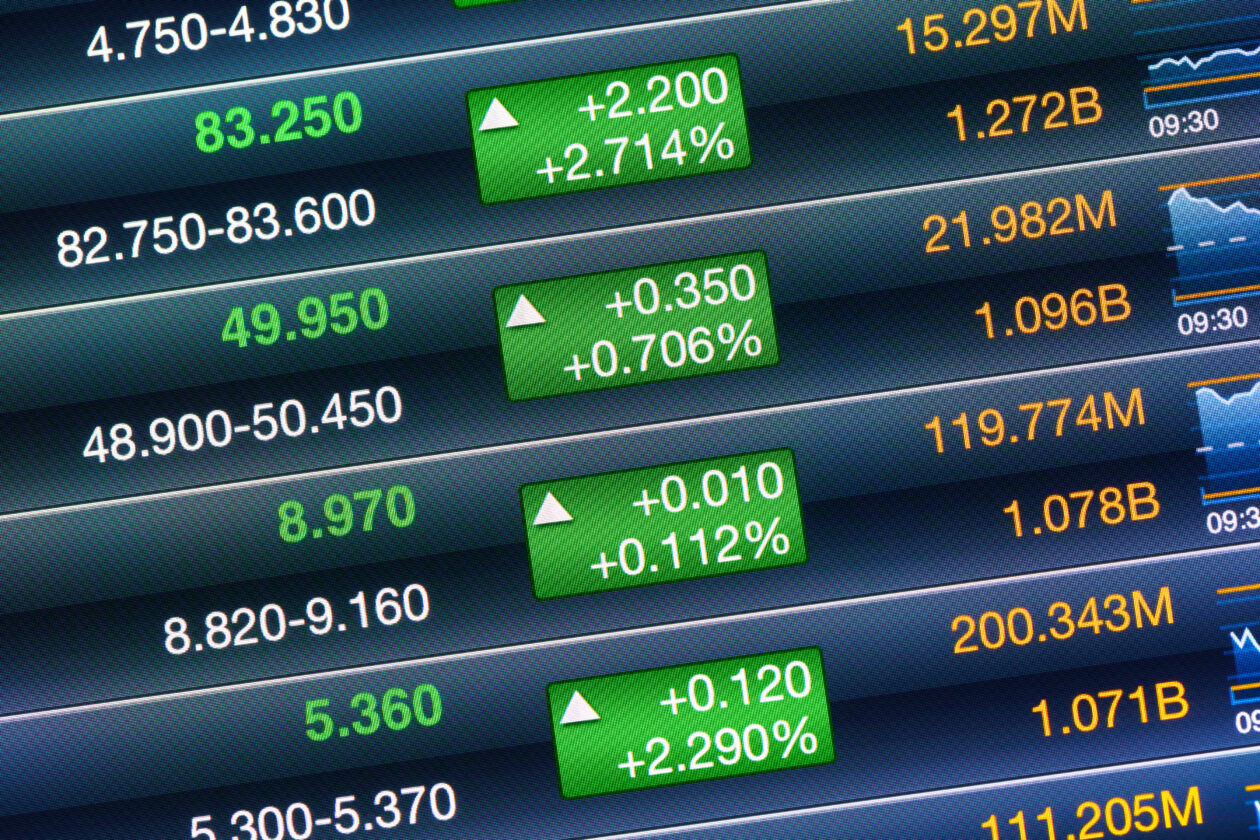 Asian equity markets were mixed on the last day of June as investors assessed economic data from the U.S. and China.
China's factory activity declined in June for a third straight month, as the manufacturing purchasing managers' index moved up to 49.0, compared to 48.8 in May. A reading below 50 indicates contraction. Chinese Premier Li Qiang said on Tuesday that China was still on track to meet its 5% annual growth target.
The Shanghai Composite gained 0.62% and the Shenzhen Component rose 1.02%. Hong Kong's Hang Seng Index dropped 0.09% and Japan's Nikkei 225 lost 0.14%.
"Inflation, a slowing global economy, and high stock valuations present the three major challenges for investors in the second half of 2023," Nigel Green, chief executive of financial advisory firm deVere Group, said in an emailed statement on Thursday.
"By focusing on quality stocks and implementing a diversified investment strategy, investors can position themselves to navigate through uncertainty and capitalize on the inevitable rewards that lie ahead," Green added.
European bourses strengthened on Friday after data showed that inflationary pressures in the Euro Zone had cooled in June. The latest consumer price index revealed that headline inflation eased to a more than expected 5.5% in June, and lowest since January 2022, before the war in Ukraine started. However, core inflation – excluding energy and food – rose to 5.4% in June.
The benchmark STOXX 600 gained 1.07% and Germany's DAX 40 rose 1.18% during Tuesday afternoon trading hours in Europe.
U.S. stock futures strengthened as of 7 p.m. in Hong Kong, as the Dow Jones Industrial Average futures gained 0.32%, and the S&P 500 futures rose 0.41%. The Nasdaq 100 Futures climbed 0.50%.
U.S. economic growth expanded faster than expected in the first quarter, as the country's gross domestic product climbed by an annualized rate of 2%, up from a previous estimate of 1.3%.
The amount of initial jobless claims in the U.S. dropped by 26,000 to 239,000 for the week ended June 24, the largest decrease since October 2021.
India's Sensex index at the Bombay Stock Exchange gained 1.26% at the close of trading hours on Friday.
Earlier this week, credit rating agency S&P Global kept India's economic growth outlook unchanged at 6% for the current financial year, and has called the world's most populous nation the fastest growing economy in the Asia Pacific.
(Update adds NFT and equity sections)