Bitcoin dipped on Monday morning in Asia after reclaiming the US$26,000 support level over the weekend. Ether also fell back, but held above US$1,700. XRP, Dogecoin and Litecoin were the only gainers among the top 10 non-stablecoin cryptocurrencies, while Tron's TRX led the losers. The U.S.-based crypto exchange Bakkt reportedly joined other trading platforms in delisting Polygon, Solana and Cardano after the U.S. regulator this month labelled them illegally issued financial securities. U.S. equity markets are closed Monday for a public holiday, but they could gain in the week ahead as economic data on Friday pointed to slowing inflation, while the first visit to China in almost five years by a top U.S. diplomat could be a positive for capital markets.
Bitcoin, Ether dip; XRP rises
Bitcoin fell 0.97% over the last 24 hours to US$26,308 at 07:00 a.m. in Hong Kong, but held onto a weekly gain of 1.58%, according to data from CoinMarketCap.
The world's largest cryptocurrency breached the US$26,000 level on Saturday to reach a seven-day high of US$26,769. The token had slumped to three-month lows at the end of last week.
Ether edged down 0.82% to US$1,716, logging a weekly loss of 2.18%.
With the exception of XRP, other top 10 non-stablecoin cryptocurrencies traded lower in the past 24 hours. Polygon's Matic led the losers, slumping 3.22% to US$0.5971 and down 5.88% over the past seven days.
New York-based crypto exchange Bakkt has suspended trading of Polygon, Solana and Cardano tokens and plans to delist them, according to Fortune on Friday. Trading platforms such as Robinhood and eToro have also decided to delist multiple cryptocurrencies after the U.S. Securities and Exchange Commission (SEC) filed lawsuits this month against Coinbase and Binance.US and named a long list of cryptocurrencies as securities that were issued and sold without SEC approval.
"Bitcoin and other cryptocurrencies were affected by increasingly changing sentiment toward crypto as traders could limit their risk-taking in the crypto market due to limited upside catalysts and particularly considering the legal risks in the US," said Wael Makarem, senior market strategist at trading platform Exness Group, in emailed comments.
"The legal actions could scare away some investors from the market but could be relatively positive for Bitcoin's dominance against other cryptocurrencies. In this regard, Bitcoin has also been gaining ground against Ethereum," said Makarem.
The Bitcoin balance on crypto exchanges reached a three-month low of 2,281,978.198 tokens on Sunday, according to blockchain data tracker Glassnode, which reduced some selling pressure as investors normally move tokens to exchanges when they plan to sell.
XRP logged gains for the past 24 hours, rising 1.01% to US$0.4859, but losing 6.34% for the week.
FinTech firm Ripple Labs, whose crypto payment platform is powered by XRP, announced on Friday a partnership with Columbia's central bank to explore the use of blockchain technologies in the country's digital payment system.
Last Friday, MakerDAO's stablecoin Dai replaced Binance USD (BUSD) as the third largest stablecoin by market cap. BUSD has seen its market cap falling over 10% in the past seven days, after the SEC issued charges against Binance on June 5, according to data from CoinGecko.
The total cryptocurrency market cap dipped 0.53% to US$1.07 trillion in the last 24 hours, while crypto trading volume fell 18.47% to US$19.69 billion, according to CoinMarketCap data.
Ethereum NFT sales fall, Nike teases deal with Fortnite
In the non-fungible token (NFT) market, the Forkast 500 NFT index dipped 0.16% to 2,878.56 in the 24 hours to 09:30 a.m. in Hong Kong. The index is down 4.80% for the seven days.
NFT sales on Ethereum fell 20.61% in the past 24 hours to US$11.06 million, according to CryptoSlam data. Sales on the Bitcoin blockchain slid 44.71% to US$882,550.
"Sales across Ethereum and Bitcoin continue to lose steam, and it's hard to say when this could turn around due to uncertainty with regulations and legal matters up in the air," said Yehudah Petscher, NFT Strategist at Forkast Labs, the parent company of Forkast.News.
Despite the decline, Sotheby's NFT auction saw Ringers #879, an Ethereum-based NFT created by Canadian artist Dmitri Cherniak, sell for US$6.2 million on Friday, the second highest sale of a piece of generative art, or created using autonomous systems.
"Sotheby's auction concluded and saw $10.9m in sales, over half of which was from the Ringers grail," said Petscher, "It's worth noting that the supposed buyer already a major NFT trader, so this auction didn't seem to draw attention from the traditional art world. Is it bullish still for NFT art? Yes, but there's still always concern that the NFT ecosystem is largely an echochamber."
Elsewhere, the U.S. sportswear giant Nike released a teaser on Saturday which appears to be an NFT collaboration with online video game Fortnite, which will be unveiled on June 20. .SWOOSH, Nike's Web 3.0 platform that issues NFT sneakers, also announced a partnership with sports video game publisher EA Sports earlier this month.
"A new innovation has reached Ethereum called ethscriptions, inspired by inscriptions on Bitcoin. This new process allows you to inscribe tiny images (under 96kb) on mostly any Ethereum transaction, thus allowing cheap on-chain image storage," said Petscher.
"The innovation here is the ease of storing an image on-chain, which is typically avoided in standard contract storage due to the high cost. In just a few days nearly 200ETH of secondary volume has been transacted, most from a sold out 10k collection of Ethereum Punks."
U.S. futures trade mixed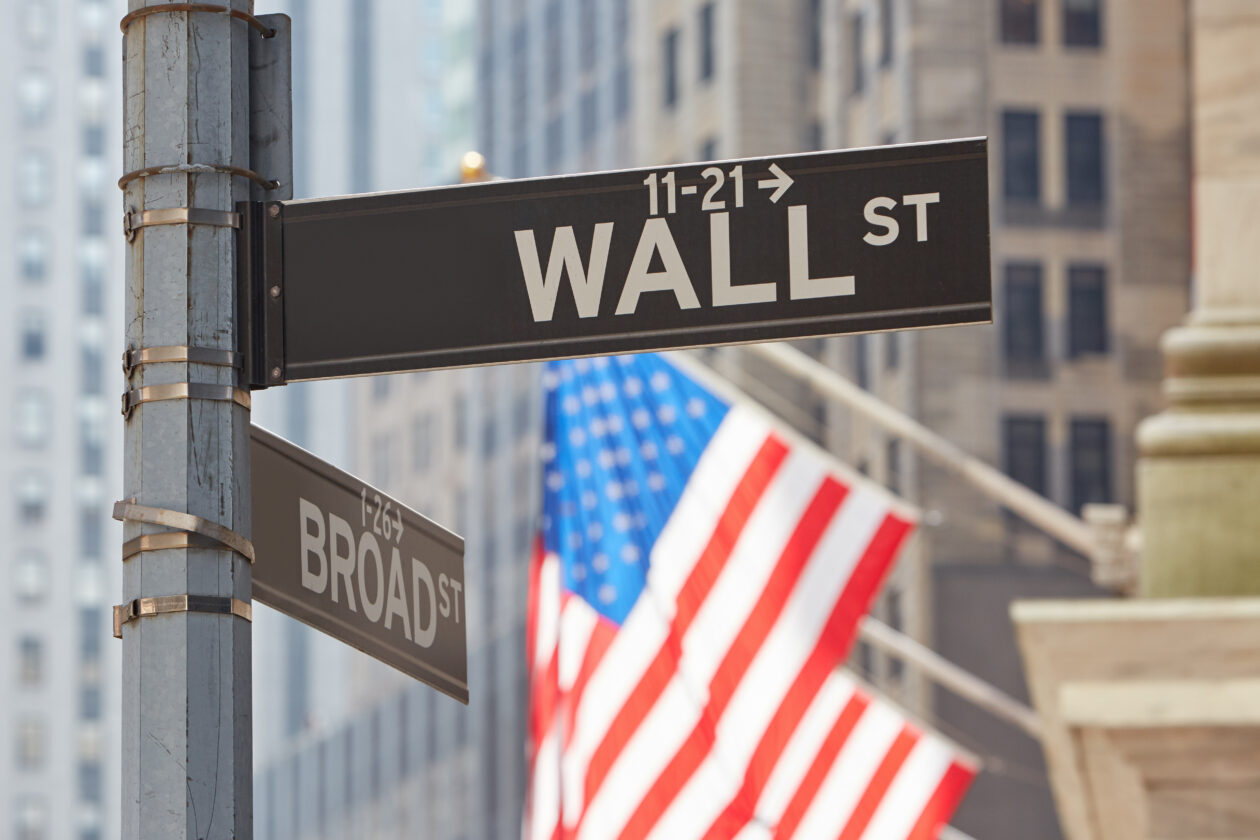 U.S. stock futures traded mixed as of 11:30 a.m. in Hong Kong. Dow Jones Industrial Average futures dipped 0.10%, the S&P 500 inched up 0.01%, while Nasdaq futures added 0.16%. The U.S. stock market is closed Monday for a public holiday and will open on Tuesday.
The three major U.S. stock indexes all closed lower on Friday but logged gains for the week, as investors sorted through mixed signals from economic data and comments from Federal Reserve officials on Friday.
A survey by the University of Michigan on Friday showed consumers expect annual inflation of 3.3% over the next year, the lowest since March 2021, but still above the Federal Reserve's goal of annual inflation below 2%.
Federal Reserve Governor Christopher Waller and Richmond Federal Reserve Bank President Thomas Barkin said on Friday that more interest rate hikes might be required to fight inflation.
"We're seeing policy rates having some effects on parts of the economy. The labor market is still strong, but core-kind of inflation is just not moving and that's going to require probably some more tightening to try to get that going down," said Waller in his Friday speech.
The Federal Reserve will meet on July 26 to make its next move on interest rates, which are now between 5 and 5.25%, the highest since 2006. The CME FedWatch Tool predicts a 28.1% chance the Fed will keep rates unchanged in July, and a 71.9% chance for another 25-basis-point rate hike.
Meanwhile in China, analysts expect the country's central bank to make a 10 basis-point cut to its one-year and five-year loan prime rates on Tuesday, lowering the rates to 3.55% and 4.20% as the country struggles with a slow post-Covid recovery, according to Reuters on Monday.
(Updates with equities section.)