Bitcoin fell on Tuesday morning in Asia along with most other leading cryptocurrencies as investors took a risk-averse approach on speculation the U.S. regulator will appeal a decision in the Ripple court case and the view the recent price gain on hopes for approval of a Bitcoin exchange-traded fund got ahead of itself. The Federal Reserve also announces its interest rate decision on Wednesday and while a hike is priced in, for some investors it's another reason for caution. Gloom around China's economy didn't help. However, Dogecoin investors ignored these issues and the meme token gained after Twitter owner Elon Musk integrated its symbol into his Twitter bio on Monday as he rebrands the social media platform into "X". Elsewhere, the Forkast 500 NFT index continued its slide and U.S. equity futures traded flat.
Losing steam
Bitcoin fell 2.92% over the last 24 hours to US$29,182 as of 07:35 a.m. in Hong Kong for a weekly loss of 3.14%, according to data from CoinMarketCap. The world's largest cryptocurrency briefly traded below the US$29,000 mark on Monday evening for the first time in more than a month, or since June 21.
Ether dropped 1.98% to US$1,849 and moved down 3.25% for the week.
With the exception of Dogecoin, all other top 10 non-stablecoin cryptocurrencies logged losses, with Solana's SOL leading the decliners with a 5.31% drop to US$23.46. It has slumped 12.78% over the past seven days.
The price drops come as the bullish sentiment in the crypto market was offset by worries that the U.S. Securities and Exchange Commission (SEC) might file an appeal against the court ruling in the Ripple case, said Justin d'Anethan, head of APAC business development at Belgium-based crypto market-maker Keyrock.
"Rumours about CZ and the Binance [exchange] team potentially inflating some of their volumes," added to the caution, said d'Anethan. "With investors always looking forward, the potential risks need to be accounted for and priced in."
The Wall Street Journal on Monday reported Changpeng Zhao, chief executive officer of the world's largest crypto exchange Binance, hinted in an internal message that Binance affiliates conducted "wash trading" years ago, a practice where investors trade assets with themselves or an associate to inflate trading volumes and influence prices.
Binance in an email response to Forkast News questions on Tuesday morning said: "Binance does not engage in or tolerate wash trading, which is a violation of our terms of use, nor has it ever done so."
The comments, which were attributed to a Binance spokesperson who wasn't identified, added: "Binance has a dedicated Market Surveillance team that is responsible for reviewing surveillance related to potential abusive and/or manipulative behavior including wash trades and trade price manipulation. The Market Surveillance team utilizes surveillance models and a team of experienced surveillance professionals to detect and prevent market abuse."
Dogecoin, meantime, gained 3.54% to US$0.07447 and moved up 6.66% for the week.
Twitter owner Elon Musk changed the blue bird logo of Twitter to X on Monday and switched his Twitter location to "𝕏Д, with "Д also used as a symbol for Dogecoin, raising speculation the meme token will be integrated into the rebranded social media platform.
Amid the current selling pressure on most tokens, Matteo Greco, research analyst at Canada-based digital asset investment firm Fineqia International, sees signs for longer-term optimism.
"Despite a cautious attitude of investors in the short term, especially due to the rate hike expectations at the forthcoming FOMC meeting, the analysed metrics concerning BTC and ETH suggest a period of accumulation, with investors that are buying digital assets and holding for a long period looking for a price increase in the long run," said Greco in email comments.
The total crypto market capitalization fell 2.48% in the past 24 hours to US$1.17 trillion, while trading volume rose 40.26% to US$35.5 billion.
Forkast 500 drops, Bitcoin Ordinals hype fades
The main Forkast 500 NFT index dipped 0.15% in the past 24 hours to 2,667.46 as of 10:00 a.m. in Hong Kong. Forkast's Ethereum, Solana and Polygon NFT market indexes also moved lower, while the Cardano index gained.
Total NFT trading volume fell 4.49% in the past 24 hours to US$17.16 million, according to data from CryptoSlam. Volumes on the Ethereum, Polygon and Bitcoin networks also fell, while Solana, BNB Chain and Cardano logged increases.
"It's still an exceptionally slow time for NFTs, both with volume and sales," said Yehudah Petscher, NFT Strategist at Forkast Labs. "Global sales mirror what Ethereum's NFT sales were alone just a few months ago, during a time when NFTs were also considered slow. We just had no idea how much slower things could get."
Bitcoin Ordinals, an NFT iteration on the Bitcoin blockchain, has seen an even bigger slowdown. Uncategorized Ordinals, whose trading volume totaled over US$100 million in March 2023, has seen only US$18.61 million so far in July.
"Bitcoin's ordinals ecosystem has suffered more than I was expecting, and that may be because trading BTC itself has taken priority," said Petscher. "The blockchain that was once being discussed as having potential to flip Ethereum's volume has now fallen to the 5th ranked blockchain by sales volume. This is where we see the chain's limitations and lack of smart contracts as hindering innovation, when innovation is really the only way to deliver value in this market."
Among all NFT collections, Ethereum-based Bored Ape Yacht Club topped the 24-hour trading volume, rising 60.61% to US$1.44 million.
Elsewhere, over 8,000 Stan Lee-themed NFTs have been "near instantaneously" sold after their launch on July 18, according to a Tuesday announcement by the U.S. entertainment firm Kartoon Studios Inc. The studio issued the NFTs based on Lee – the famed comic book writer and co-creator of Spiderman and other Marvel Comic superheroes – in a partnership with VeVe Digital Collectibles.
With each NFT priced at US$15, sales of the Stan Lee NFT collection totaled about US$120,000, and showed there is still demand for certain assets despite the overall slow NFT market, Bloomberg reported on Tuesday. The floor price of the collection currently sits at US$53, more than three times higher than the listing price, according to the trading platform of VeVe Digital Collectibles.
Dow on a streak, China not so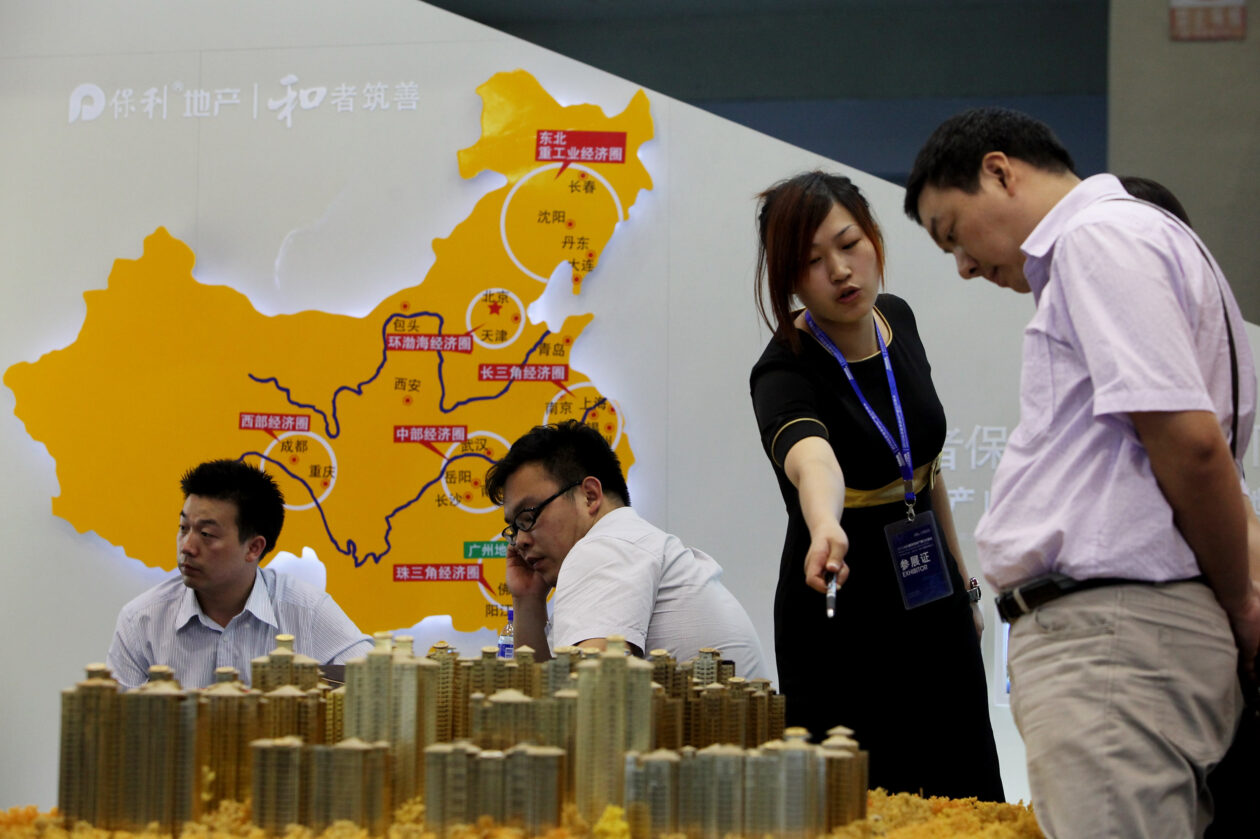 U.S. stock futures traded flat to lower as of 11:10 a.m. in Hong Kong, after all three major U.S. indexes closed higher in regular Monday trading, with the Dow Jones Industrial Average logging its longest winning streak in six years.
In Asia, the main stock indexes were mostly higher on Tuesday morning. China's Shanghai Composite, Hong Kong's Hang Seng and South Korea's Kospi rose, while Japan's Nikkei moved lower.
Stock markets in Hong Kong and mainland China found some optimism in a  Politburo meeting on Monday, which signaled more support for the country's troubled property market and to boost consumption. However, the meeting did not unveil any specific large-scale stimulus to counter the country's slow post-Covid economic recovery. 
"At present, the main challenge facing the investment markets in mainland China is lagging consumer confidence, primarily influenced by the slower recovery of the domestic real estate market," Jason Yu, head of multi asset management at asset manager Schroders, said in an emailed comment on Monday.
"Given that real estate investment constitutes a significant portion of the overall wealth of mainland China households, their caution towards spending and investing more is understandable when the future of the housing market looks uncertain," said Yu.
In the U.S. the Federal Reserve is expected to raise interest rates by 25 basis points on Wednesday to between 5.25% to 5.50%, according to the CME FedWatch Tool. This will be the highest in 22 years, though the increase has been well signaled and priced in.
Earnings are also in focus this week, with Microsoft, Alphabet and General Electric set to release second quarter results on Tuesday.
On the economic data front, the U.S. Composite Purchasing Managers Index (PMI) fell to 52.0 in July, the lowest level in five months, according to a Monday report by S&P Global. A reading above 50 indicates an expansion in business activities, while a reading below 50 a contraction.
The slowing in U.S. business activities in July could be seen as a positive by the Federal Reserve in its drive to curb inflation, Reuters reported on Tuesday.
(Updates with equity section.)