Bitcoin climbed above US$31,000 in Tuesday morning trading in Asia after Blackrock refiled a Bitcoin exchange-traded fund (ETF) application in the U.S. after the regulator criticised an earlier filing, suggesting the world's biggest money manager is determined to take a lead in cryptocurrency markets. Ethereum also logged gains amid institutional interest, while other top 10 non-stablecoin cryptocurrencies traded mixed. Polygon led the winners and Litecoin the losers.
Crypto
Bitcoin rose 1.83% over the last 24 hours to US$31,142 at 07:50 a.m. in Hong Kong, moving up 2.85% for the past seven days, according to data from CoinMarketCap. The world's largest cryptocurrency reached a high of US$31,371 early Tuesday morning, the highest since June 2022.
BlackRock submitted an amended application for a spot Bitcoin ETF on Monday, after the U.S. Securities and Exchange Commission (SEC) said BlackRock's original filing was inadequate. BlackRock indicated in the new filing that Coinbase, the custodian of the proposed ETF's Bitcoin holdings, will provide market surveillance to support the ETF, according to a Bloomberg report on Tuesday.
Several other financial institutions have filed Bitcoin ETF applications despite a crackdown last month by the SEC, which filed lawsuits against Binance.US and Coinbase last month for allegedly violating securities laws in trading cryptocurrencies.
In emailed comments, Jeff Mei, chief operating officer of digital asset exchange BTSE, said the SEC criticism of the application caused some selling last week, but "investors remain quietly optimistic about future approvals."
Ether gained 1.18% to US$1,954.24, and added 5.23% for the week.
Bitcoin and Ether have both seen increased interest from financial institutions in the past week, according to a Monday report from European cryptocurrency investment firm CoinShares.
Bitcoin-linked digital asset investment products saw net inflows of around US$123 million in the week ending June 30, while Ethereum-linked products had net inflows of around US$2.7 million. Digital asset investment products have seen two weeks of net inflows since June 19, after logging 9 weeks of consecutive outflows.
Most other top 10 non-stablecoin tokens traded higher in the past 24 hours, with Polygon's Matic token spearheading the rally with a gain of 4.60% to US$0.7119. It's up 10.18% for the week despite the U.K.-based fintech neobank and crypto exchange Revolut plans to delist Polygon, Solana and Cardano tokens for its U.S. users in September, according to a report by the Block on Monday.
Litecoin led the losers in a potential price correction, falling 5.83% to US$106.69. It still logged weekly gains of 22.47% driven higher by the token's upcoming third halving event on August 2, which will make the token scarcer.
Litecoin investors also received a boost after the token was selected to trade on the newly established EDX Markets exchange, which opened on June 20 and is backed by Wall Street heavyweights, including Citadel Securities, Fidelity Investments and Charles Schwab.
The total cryptocurrency market cap rose 1.28% to US$1.22 trillion in the last 24 hours, while crypto trading volume rose 26.34% to US$37.86 billion, according to CoinMarketCap data.
NFT volumes gain
In the non-fungible token (NFT) market, the main Forkast 500 NFT index fell 1.08% in the 24 hours to 09:40 a.m. in Hong Kong to 2,750, down 5.06% for the week. The two Forkast indexes measuring the performance of Ethereum and Polygon NFT markets logged moderate increases.
NFT trading volume on Ethereum rose 18.72% in the past 24 hours to US$27.29 million, according to CryptoSlam data, while Polygon's volumes surged 121.63% to more than US$1.89 million. Trading volumes also rose on the Bitcoin, Solana and BNB Chain networks.
Bored Ape Yacht Club (BAYC), the second largest NFT collection by market cap, saw trading volume jump 52.56% to US$4.98 million, with Ethereum-based NFT collections Azuki and Mutant Ape Yacht Club (MAYC) ranking the second and the third.
"A bit of a rebound today on the ETH side, which is in the green for the first time in days. Top collections like Bean, Azuki, and MAYC have had increases in their floor prices 7-20% and even BAYC has slowed its decline," said Yehudah Petscher, NFT Strategist at Forkast Labs, the parent company of Forkast.News.
However, the floor prices of some major NFT collections are still holding considerable losses for the past week, with BAYC floor price falling over 20% in the past seven days and Azuki sliding more than 50% over the same period, according to data from CoinGecko.
Azuki Elementals are a collection of 20,000 NFTs launched on June 27 as a spin-off of the original Azuki collection. While the Elementals sold out within 15 minutes, collectors started to complain that the supposed new NFTs looked almost identical to the original Azuki collection.
Azuki DAO, a community of dissatisfied Azuki holders, was formed last week and passed a vote on Monday to launch a lawsuit against Azuki creator Chiru Labs, claiming the 20,000 ETH (US$39 million) the company holds should be returned to the DAO to "promote the growth of the entire Azuki community."
"NFT platforms have experienced an increase in trading volume in recent days, while the prices of blue-chip NFTs have declined," said Gracy Chen, managing director at digital asset trading platform Bitget, in an emailed comment.
"The NFT market is undergoing a major adjustment, but a decline does not necessarily indicate the decline of the entire industry," said Chen. "As NFT derivatives, including lending, indexes, perpetual contracts, and other products, are gaining traction, price fluctuations become more pronounced in the short term."
U.S. futures dip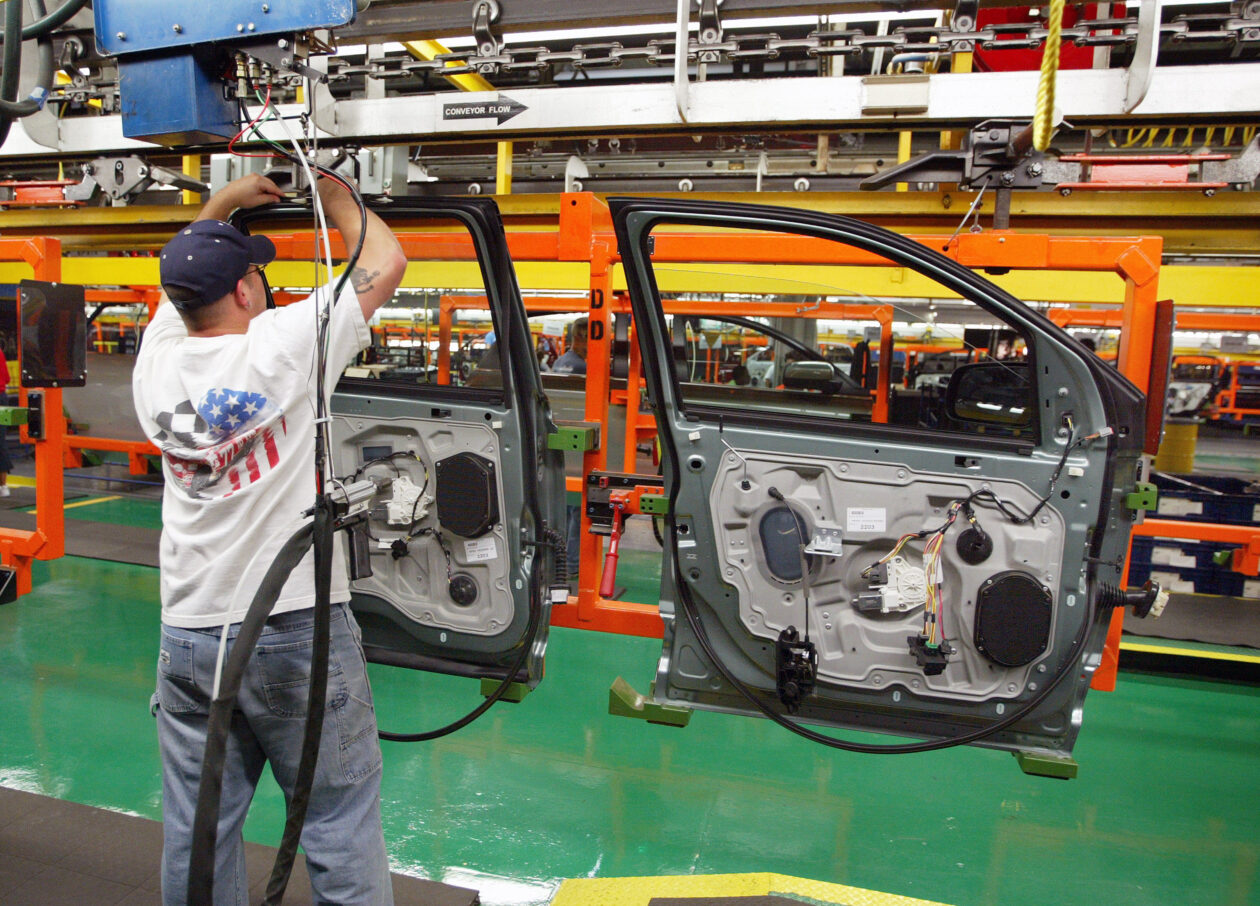 U.S. stock futures traded flat to lower as of 11:20 a.m. in Hong Kong. Dow Jones Industrial Average futures inched down 0.01%, S&P 500 futures dipped 0.04%, and Nasdaq futures fell 0.12%. The three major U.S. indexes closed higher in the regular Monday session, shortened ahead of the July 4 public holiday when the market is closed.
In Asia, mainland China's Shanghai Composite Index closed 1.31% higher on Monday, despite the country's softening manufacturing recovery. South Korea's Kospi rose 1.49%, while Japan's Nikkei led the gainers in the region with a 1.7% increase, according to CNBC on Monday.
The U.S. manufacturing purchasing managers' index (PMI) dropped to 46.0 in June, the lowest since May 2020, according to a Monday report by the Institute of Supply Management (ISM). A reading above 50 indicates an expansion in manufacturing and below 50 a contraction.
"Companies reduced production and began using layoffs to manage head counts, to a greater extent than in prior months, amid mixed sentiment about when significant growth will return," wrote ISM Manufacturing Business Survey Committee Chair Timothy Fiore in the report.
The June PMI is the eighth consecutive month of contraction and is lower than the projection of 47.0, raising concerns about a recession, according to Reuters on Tuesday.
New York Federal Reserve President John Williams' speaks on Wednesday and may provide an update on the Fed's view of inflation. The Fed releases its June meeting minutes on Wednesday, where it decided to leave interest rates unchanged between 5% and 5.25%.
The Federal Reserve's next meeting on rates is July 26. The CME FedWatch Tool predicts a 89.9% chance for a 25-basis-point rate increase, up from 87.4% on Monday. The likelihood the Fed won't increase is now at just 10.1%.
(Updates with equities section.)