Articles by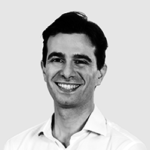 Alessio Quaglini
Alessio Quaglini is the co-founder and CEO of institutional digital assets custodian Hex Trust. He joined the crypto world from the banking industry after serving as Fig director at First Abu Dhabi Bank in Hong Kong, and serving as the Asia head of strategy and Director at BBVA. Before that, he was an officer at the Italian Securities and Exchange Commission.
May 2022
Tokenizing capital markets could offer greater efficiency and liquidity. How would that work in Hong Kong's regulatory environment?
April 2021
More than selling art and basketball mementos in a new way, NFTs can also transform copyright enforcement, royalties, real estate and financial markets.